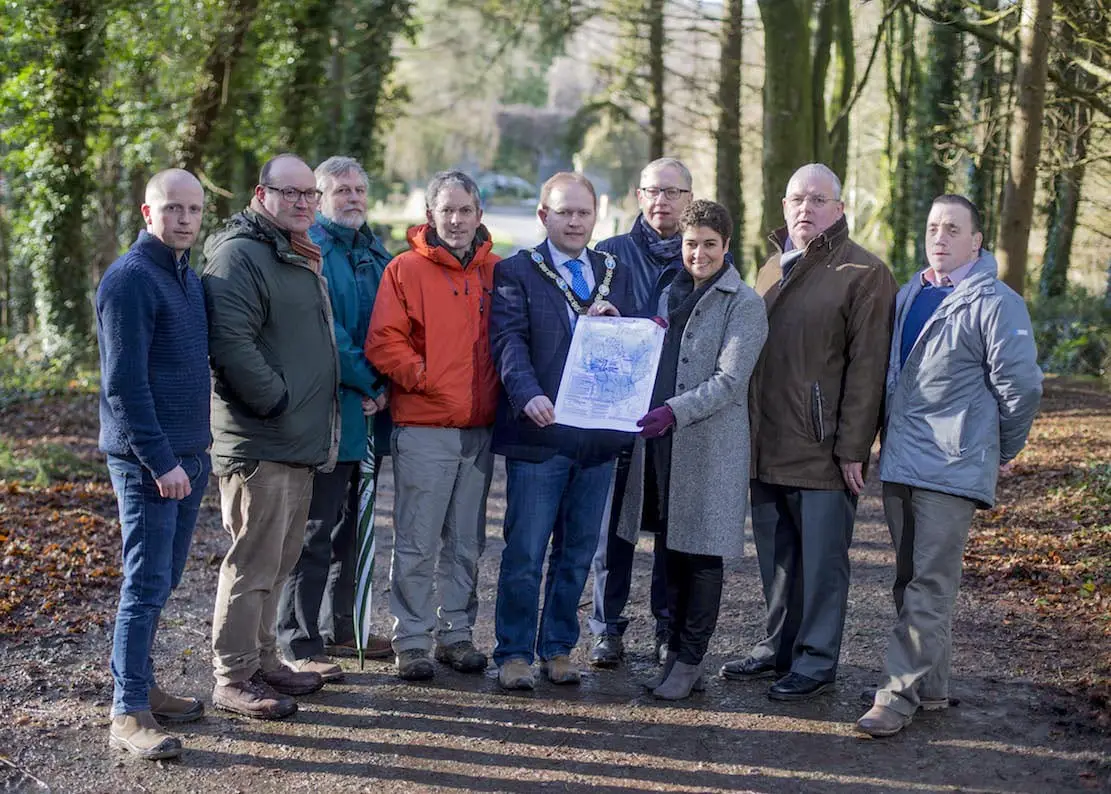 A new pricing plan for entry into Gosford has been agreed by Council tonight (Monday) ahead of taking over the running of the Forest Park in the New Year.
Armagh City, Banbridge and Craigavon Borough Council will assume control from the Forest Service on January 1, meaning the annual NI forestries pass will no longer be in use.
And with that, Council are hoping a new 15-minute free drop-off period will curb the use of the hard-shoulder on the Markethill Road – a long-standing, and well-documented, issue to date.
An annual pass for a car will be £25 – more than 50% less than the annual forestries pass; £12.50 for motorbike, £50 for minibus and £55 for coaches and horse boxes.
A 'Gold' pass costing £33 will also be introduced, which will allow users entry to both Gosford and Loughgall Country Park.
Council are hoping to supplement any potential loss in revenue with events and courses not previously held in the park.
Cusher DUP representative Alderman Gareth Wilson has welcomed progress on the new pricing plan ahead of the formal hand over.
"Work has been progressing really well with Gosford Forest Park and this work is all aimed at creating a top class outdoor recreational space for everyone, catering for a wide range of interests and providing a safe and enjoyable space for families," said Alderman Wilson.
He added: "Officers have spent a considerable time in preparing a pricing plan that makes the park accessible for everyone and crucially allows further investment and maintenance on an ongoing basis to ensure the Park continues to develop.
"People will be aware of an ongoing problem with hard shoulder parking at the entrance to the site and efforts to try and reduce this problem has been reflected in the pricing plan.
"An important aspect of the entrance arrangements is a new special drop-off concession where someone can access the park by vehicle and drop off passengers for free within a 15 minute period."
Highlighting some of the main price points Alderman Wilson said: "Access by car to the park will be £2.50 for a motorbike, £5 for a car and it rises incrementally for larger vehicles such as mini buses and coaches.
"The plan includes a very affordable and economical yearly pass at £25 and other special price incentives such as grouping together access for other council owned sites that currently have an access fee, such as Loughgall Country Park."
He added: "Importantly pedestrians will be able to access the park for free, as will anyone on a bicycle, which will be of significance to those who fancy the challenge of the new exciting cycle trails, which have proven already to be hugely popular. A concessionary rate of 65% will also apply to students, those with a disability and those under 16 amongst other groups.
"All in all I feel this represents a fair and equitable price plan and I have expressly requested that a review is built in to the plan in order to fully assess its suitability after being operational for a period of time.
"I am delighted the plan has been ratified at full council this evening and I was happy to propose it's progression back at committee stage. I look forward to council publishing the full pricing details in the days ahead."
Sign Up To Our Newsletter