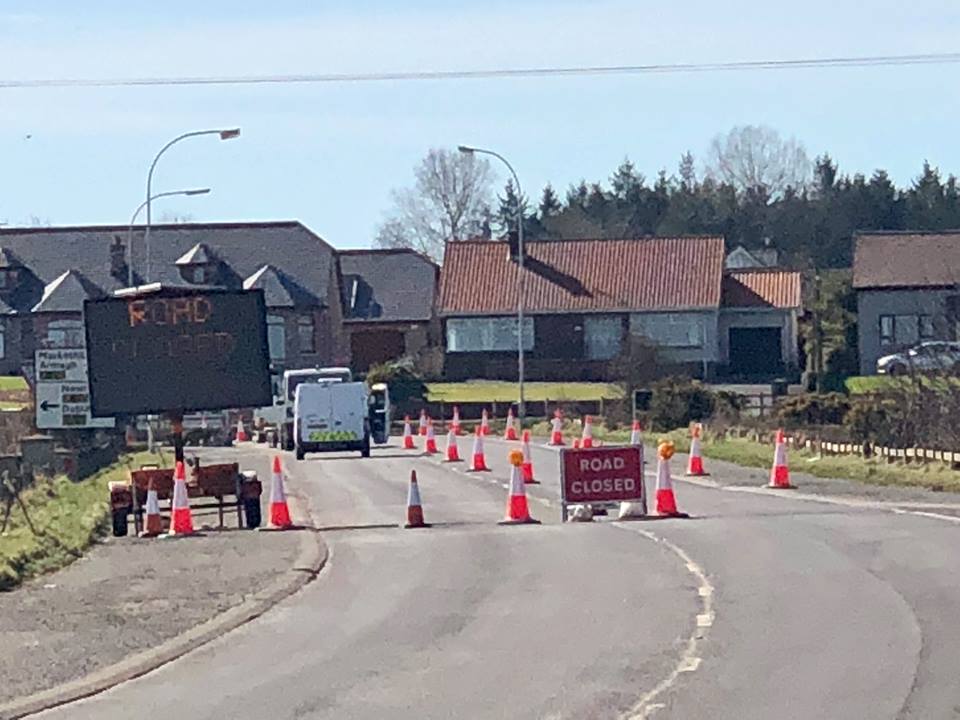 Police in Armagh are warning motorists of the potential consequences of ignoring road signals.
It comes after reports of motorists failing to follow 'road closed' instructions at Markethill.
Work started eight days ago on a £220,000 road improvement scheme at the junction of the Tandragee Road and the main Armagh to Newry Road at Markethill.
The scheme involves the provision of a dedicated right turn lane into the Tandragee Road and widening of the Tandragee Road at the junction to facilitate left and right lanes for exiting on to the main Armagh – Newry Road.
The scheme, according to the Department for Infrastructure, will improve road safety and deliver significant benefits to the road network.
Work is estimated to take two months to complete – depending on weather – with seven weeks remaining.
But road closure signage is not being adhere to by some motorists, which has prompted police to read the riot act via social media to those deliberately flouting the instructions.
They advised that closed means closed and not "open if you just live around the corner".
Police warned: "If you drive through a road closed sign, it is an offence and you can get a ticket for breach of a road sign.
"The road is down to one lane, so ONLY traffic heading towards Tandragee from Markethill is allowed to pass through.
"If you cause a collision because you drive on past the road closed signs, your insurance may not cover you, and you will likely get prosecuted."
Police advised: "Take the sensible, cheaper, legal option, and follow the diversion signs."
Sign Up To Our Newsletter