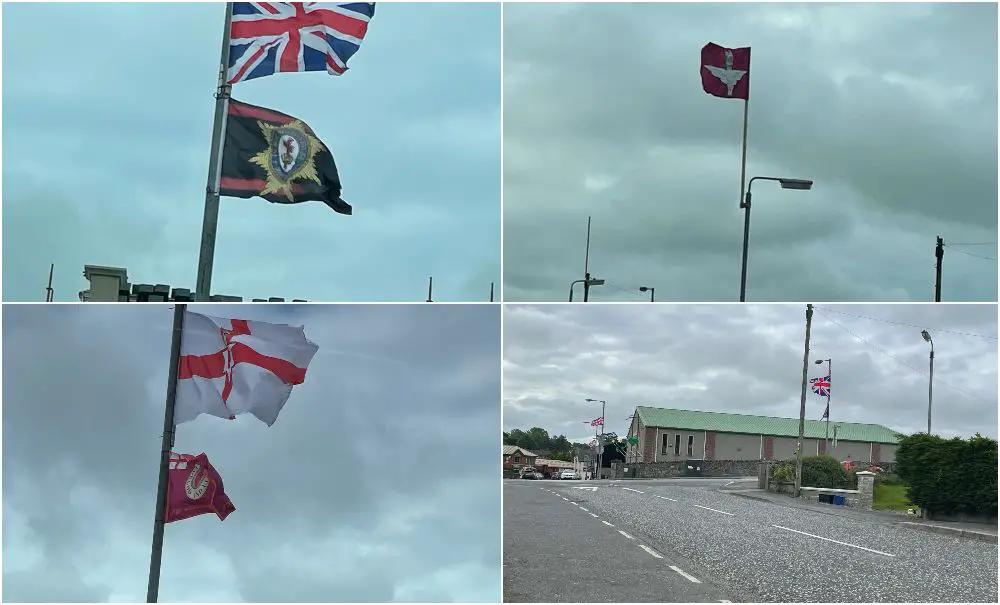 The "plastering" of Loyalist flags in Markethill has been branded "sinister" by one Cusher Councillor.
Sinn Féin's Brona Haughey, a political representative for the town, said the erection of paramilitary flags in is "harmful and intimidatory".
"The town has been saturated with Loyalist flags over recent days which include UVF and British Parachute Regiment flags," she said.
"While I fully respect people's desire to express their cultural identity, the plastering of Loyalist flags in Markethill places huge tension on community relations, this is harmful and intimidatory."
She added: "It's also quite sinister that a paramilitary UVF flag and a British Parachute Regiment flag are amongst those which have been erected.
"Over recent weeks the world has learned more about the activities of this particular British army regiment and their involvement in cold-blooded murder on the streets of Ballymurphy."
Councillor Haughey said she will be speaking to the relevant authorities to ensure that the flags are removed.
"I would also call upon my political counterparts and community leaders to use their influence to ensure that these flags are removed immediately," she added.
Sign Up To Our Newsletter