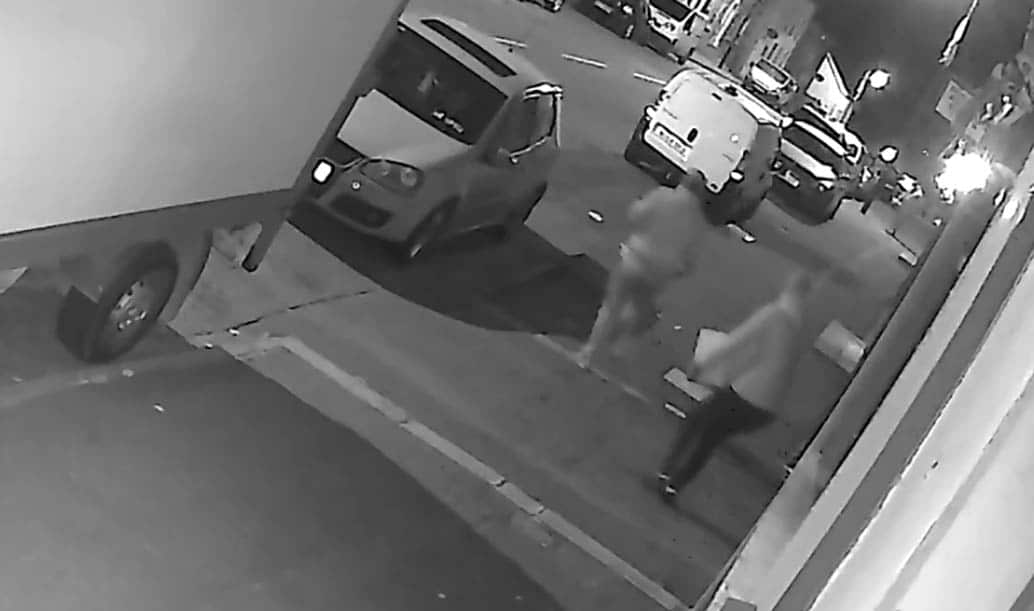 Police are continuing to investigate a commercial burglary at a bar in Markethill during the early hours of Monday, September 20.
At around 4am, two men can be seen on CCTV walking down the side alleyway of the Victoria Bar towards the rear just off Main Street.
Twenty five minutes later one man can be seen coming back up the alley carrying a small safe thought to contain thousands of pounds. The other man follows carrying a bag.
Both men get into a Volkswagen Golf MK5 and drive off, heading south.
The car is later seen approaching the Mowhan Road roundabout, driving at speed, on the wrong side of the road.
The number plates on the car at the time are thought to be stolen. The same car is thought to have been spotted driving on various occasions both north and south of the border.
This has been an organised and targeted operation. Somebody out there knows something about this and Police are appealing to anyone with information to come forward to Crimestoppers.
Description of suspects: Two men in dark clothing, wearing masks.
Sign Up To Our Newsletter