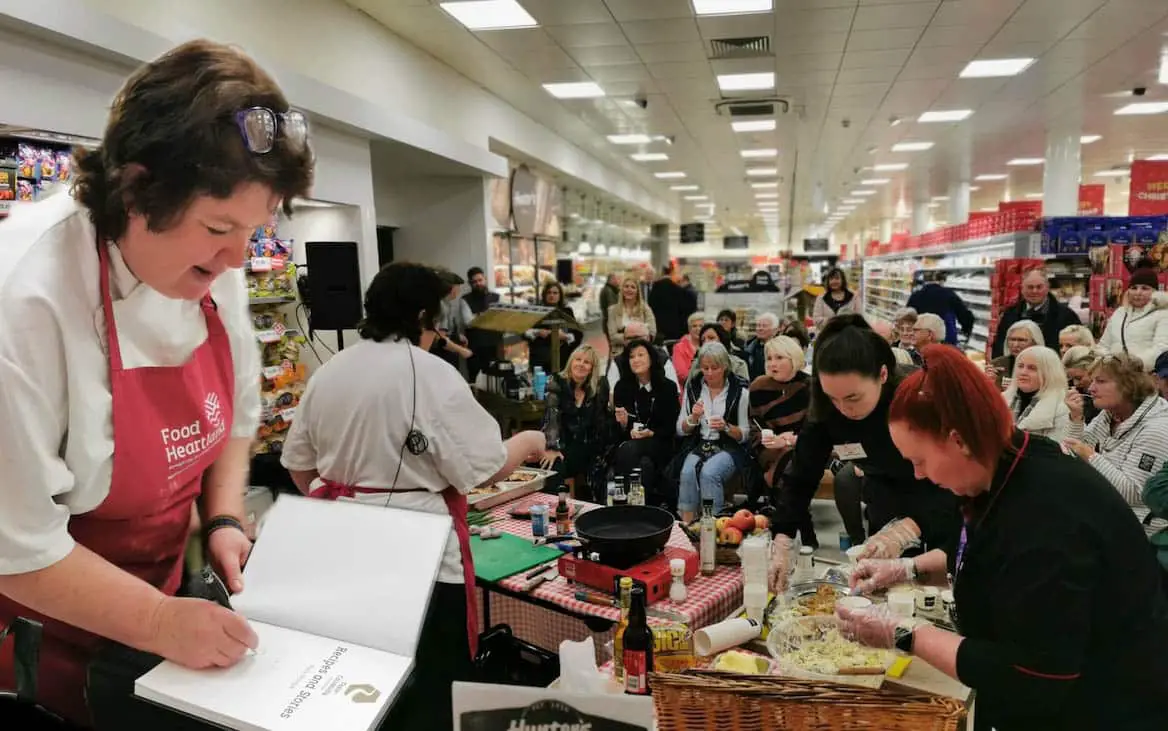 Celebrity Chef, Paula McIntyre recently treated the shoppers of Markethill to a unique in-store cookery demonstration using the fantastic local produce available at JD Hunter & Co. in the town.
Paula, who is passionate about local produce and can be seen on her latest BBC series, Paula McIntyre's Hamely Kitchen on Friday nights, created recipes exclusively for JD Hunter, and showed shoppers how simple they were to cook up from all the quality products available in store, which are sourced from local farmers, suppliers and growers.
Hundreds of shoppers enjoyed Paula's demonstrations on the shop floor and enjoyed sampling them even more! Paula gave her time generously and even autographed a few of her cookbooks for visitors on the day.
Gail Boyd of Creighton Group, who have recently acquired JD Hunter & Co of Markethill commented: "It was such a treat hosting Paula at JD Hunter & Co. for our shoppers, who all got to sample her magnificent cooking.
"Paula is as passionate about local produce as we are, so we were delighted to have her in-store and create some really special and delicious dishes that our shoppers can create easily at home, using products they can pick up in our store.
"We pride ourselves in sourcing only the best, fresh and local, quality products for our shoppers, which not only includes well-known local brands, but also hyper local artisan producers such as Ballylisk of Armagh, Cornacrew Farm Produce, Pinkertons of Armagh, Hewitt Meats and Chapel Lane Eggs.
"It has been fantastic holding these events to get to know our local community even better, since we took over the store in August and we look forward to hosting many more!"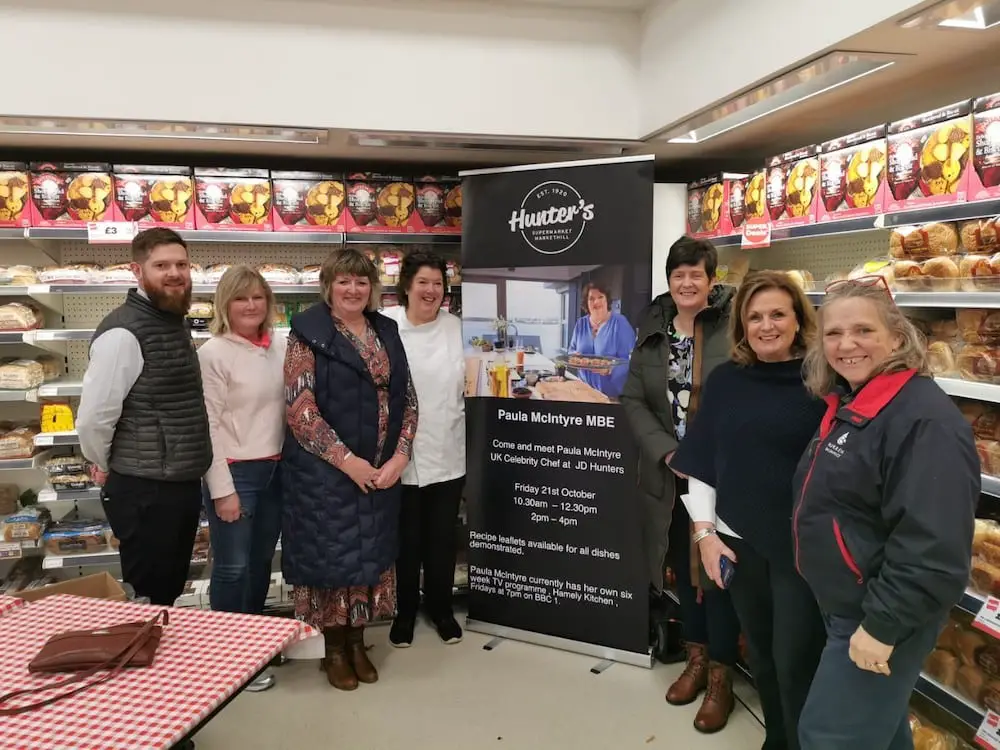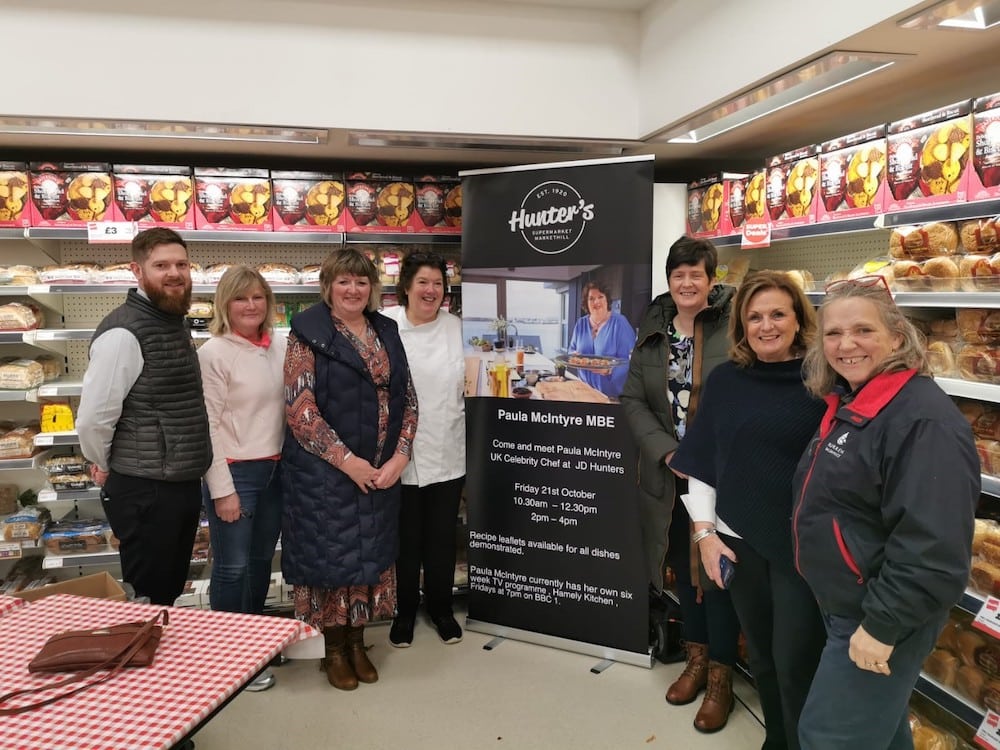 Paula McIntyre's recipe cards are still available for shoppers to pick up at JD Hunter & Co. supermarket.
Sign Up To Our Newsletter