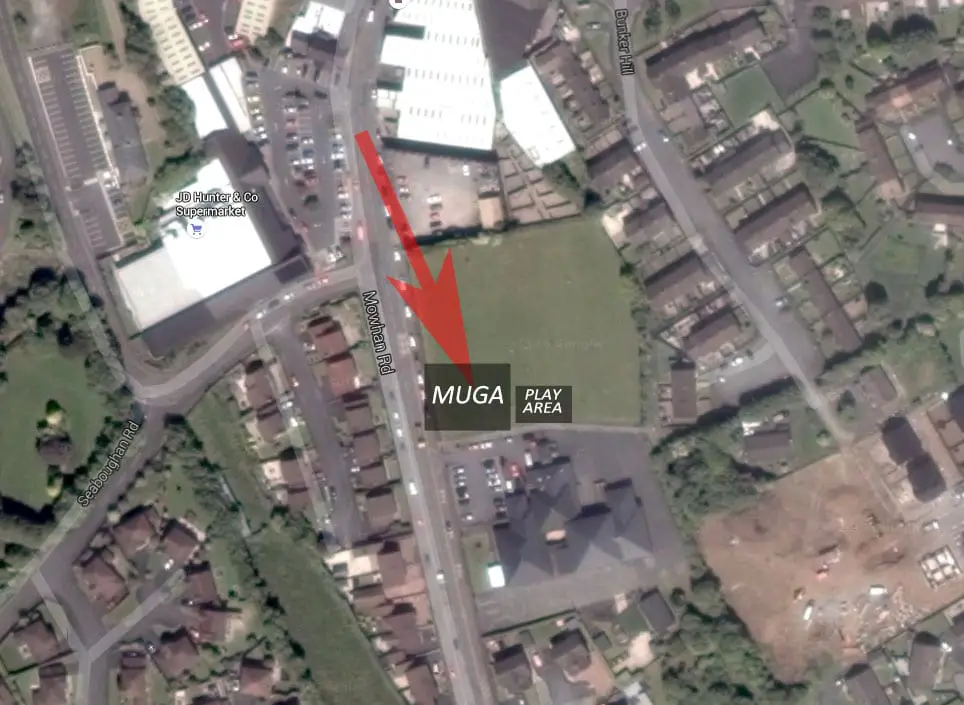 Plans for a new play park and multi-use games area at Markethill Primary – to be shared with the local community outside school hours – look set to go ahead.
The long-anticipated scheme – for which Armagh I first revealed plans almost four years ago – has been held up on numerous occasions.
But planning approval for the scheme will be recommended to council committee in just two weeks time.
And a move to abandon a footpath will ensure it can now finally proceed..
Residents have complained while similar schemes in the past have gone ahead in other areas, with Hamiltonsbawn just one such example, a £60,000 state-of-the-art play park having been opened there almost five years ago.
It was a joint approach by the former Armagh City and District Council and the Southern Education and Library Board.
There have been complaints recently that there had been no movement in relation to a play park in Markethill, with one local mother accusing the authorities of concentrating all efforts and investment on Gosford Forest Park.
Now, however, the Department for Infrastructure has notified of its intention for the abandonment of a footpath next to the school.
And it looks set to pave the way for work to start.
The Department has written to notify Armagh City, Banbridge and Craigavon Borough Council of its intentions.
And the reason is to facilitate the Education Authority's request to provide new facilities on site.
The intention is to construct a "2G pitch, play park and car parking on the school site". There will also be amenity lighting and floodlighting, columns just under 13 metres tall.
A new footpath will be provided and a fence provided along the entire length of pavement.
A three metre high fence will also be constructed along the boundary of the site adjacent to Bunkers Hill.
On abandonment of the existing footpath, ownership will transfer to the Education Authority and the alternative path adopted by the Department on completion of the work.
In response to concerns raised by councillors, the Department has said the Education Authority has indicated plans by the contractor of the new play park and MUGA to provide "a safe and secure walkway at all times for school children and their parents".
Sign Up To Our Newsletter