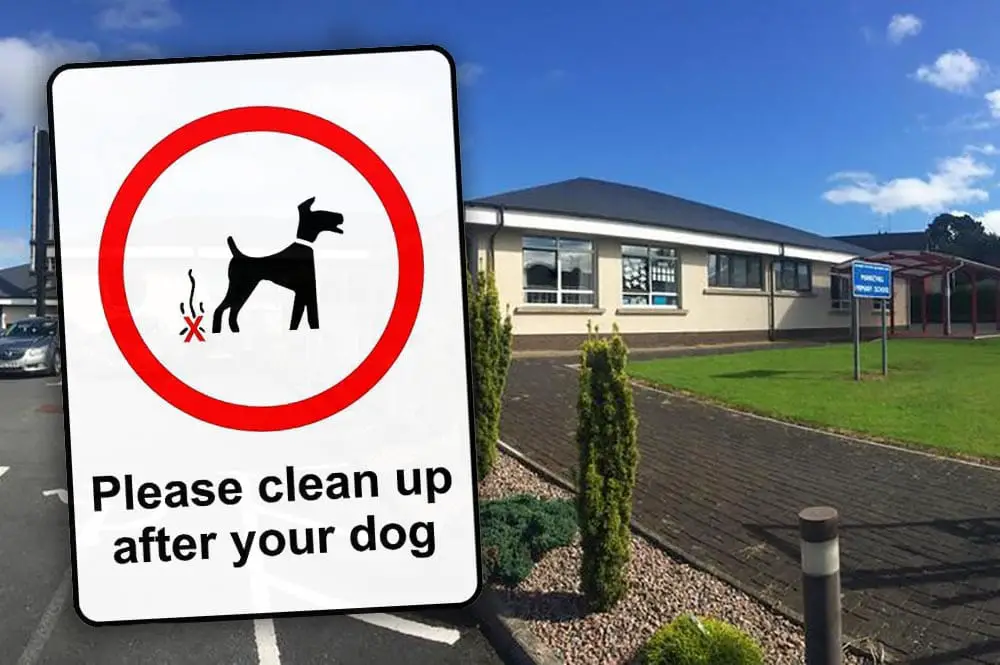 Children of a County Armagh primary school are running the gauntlet with dog mess going to and from class.
That was the opinion of one local parent who contacted Armagh I this week to say the situation had got out of hand outside Markethill Primary School.
The man, who did not wish to be named, said: "Lots of pupils are having to clean their shoes before they get into school and after school. It's a disgrace."
Indeed, the situation with dog mess in the vicinity has got so bad that it led to the matter being debated at this week's monthly meeting of Armagh City, Banbridge and Craigavon Borough Council.
It was DUP Alderman Gareth Wilson who raised the issue having informed councillors he had been "contacted by a fair few people" who had all raised concerns.
And with plans advancing for a long-awaited children's park in the area, he believes it is now time to nip this matter in the bud.
Said Alderman Wilson: "I know we have a very exciting play park development close to that location. I know this has been raised with environmental health and the dog warden."
But the DUP representative said he wanted to know if officers who were to be employed to target littering could focus on dog fouling outside Markethill Primary "in terms of trying to eliminate this".
Alderman Wilson added: "Kids are coming home and jumping into cars with dog foul on their feet, or going into school with dog foul on their feet. They're going to be going into the new play park potentially with dog foul on their feet.
"And I know, what with up and down slides, it is going to be a wee bit of an issue and it would be great if that could be focussed on."
He asked that officers take the concerns on board for "some action" to be taken.
Ulster Unionist Councillor Sam Nicholson thanked the council officers who had been out at Markethill Primary and delivered leaflets "to members of the school and community beyond".
He passed on the thanks of the head teacher at the school for the "quick action" of staff.
And Councillor Nicholson added: "It has become a problem and I suppose it's one of those things that we don't want to let it get out of hand, especially with the new play park."
Council strategic director Mark Parkinson gave an undertaking to look at the concerns raised.
Sign Up To Our Newsletter