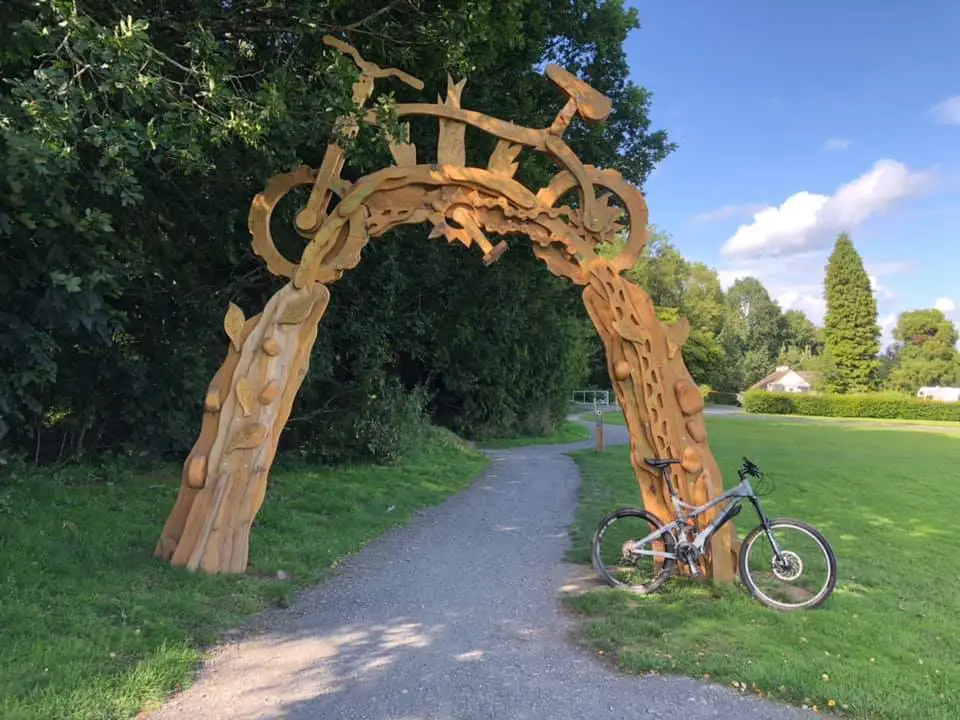 Three new glamping pods with full disability access are to be created at Gosford Forest Park.
And a wheelchair swing and sensory play panels will also be put in place to enhance the visitor experience for all.
In all, over £112,000 is to be spent on a range of different projects across the borough, the funding being made available from the Department of Communities access and inclusion programme.
Over £50,000 of this has been earmarked for Gosford.
But there are exciting plans too at the People's Park in Portadown.
At Markethill, Gosford Forest Park is currently undergoing a multi-million pound development to create a five-star visitors attraction.
Now the Forest Park will benefit from the installation of three 'eco' glamping pods, with ramps and accessible adaptions.
This will enable people with a disability and their families to enjoy overnight stays at the site, to enjoy being outdoors, spending time together and to make the most of the range of activities on offer, including the All Out Trekking.
A wheelchair swing and two sensory play panels – one auditory and the other tactile – will also be installed in Gosford's existing play park.
A report to Armagh City, Banbridge and Craigavon Borough Council's leisure committee confirms the latest planned developments.
And it adds: "These new pieces, along with the existing play equipment and the adventure play trail, should ensure there is something engaging for all children."
The funding was secured from the Department for Communities just last month and no time has been wasted in earmarking it for good use within the borough.
At Portadown People's Park, an allocation of over £28,000 will cover the installation of a wheelchair swing, sensory play panels, an in-ground trampoline and an accessible sand digger.
The report to committee adds: "The recently completed Changing Places Toilet upgrade will allow families to visit the park and stay for longer to enjoy the play park and paths."
Both the Market Place Theatre and the Armagh County Museum will also benefit.
In excess of £27,000 will be spent on the city theatre venue which will see the installation of an infra-red hearing system in the main auditorium and studio theatre, providing a fit for purpose, user friendly and "technologically up to date version".
Access onto the stages in both theatres will also be improved as seven doors will be fitted with power access. This will enable performers and visitors to access these areas independently.
At the Armagh County Museum, a project has been developed to target those isolated as a result of Covid-19, by creating four mini-films showcasing areas of the collection displayed throughout the Museum – Railway, Costume, Farming and Traditions and Natural World.
Over £6,000 of funding will help with a virtual tour experience.
Together with a loan box, users will experience a virtual tour on a tablet, in their own setting and in particular in care homes and supported living.
All of the developments as outlined will be fully funded by the Department of Communities.
And to quality for the funding, all will be in place and completed and open to the public by March 31, next year.
Alderman Gareth Wilson has welcomed the successful funding application for Gosford Forest Park and praised the "proactive attitude of our council officials in seeking out and successfully applying for this important funding".
Alderman Wilson said: "Gosford is continuing to develop as a top leisure attraction in Northern Ireland and as recent crowds have illustrated there is a real opportunity for further development in the park to ensure that it maintains its growing appeal for people of all abilities. There is also a need for further development of parking provision within the park to create more capacity and that is also being comprehensively considered at this time.
"The new Eco Pods and additional disability accessible upgrades for play will compliment the newly installed themed play pods, the All Out Trekking all terrain buggies and the walking, biking and pony trails which are already proving very popular. Hopefully this work can be completed soon and I again thank the staff involved in the successful application to the Department of Communities."
Sign Up To Our Newsletter