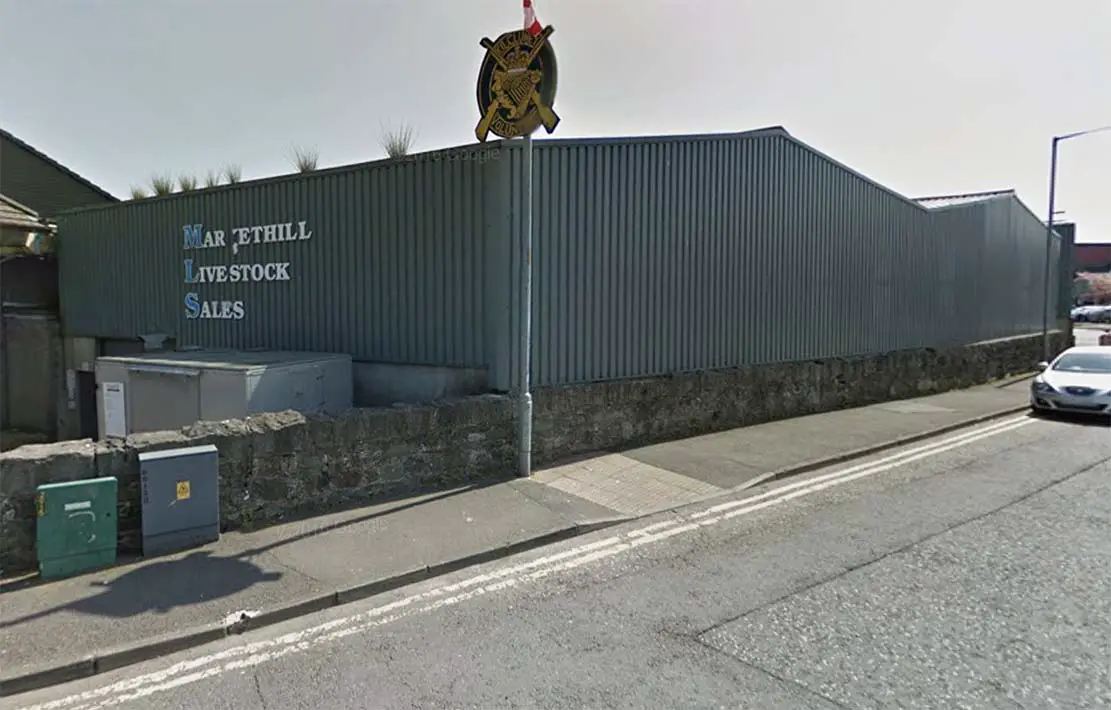 The former police station and livestock sales yard in the centre of Markethill is to be demolished to make way for a multi-million pound commercial development.
Plans, which have been lodged by RHAS Properties, outlines ambitions to transform the now derelict site into an all-encompassing retail/commercial space, with a café on the main Mowhan Road – opposite the JD Hunter supermarket.
The development will have community at its heart, with the former police station site also making way for a car park.
The livestock mart has been vacant since October 2013 and the old police station is currently being used as a temporary car park.
In 2011, the police station went on the market for £200,000 before the Markethill Livestock Mart moved to Cladymilltown Road in 2013, replacing both the old town centre mart and the former Newtownhamilton Livestock Mart.
The police station was one of 26 rural stations across Northern Ireland earmarked for closure by the Policing Board in August 2009.
The application has been lodged with the planners at Armagh, Banbridge and Craigavon Borough Council, with a decision expected before the end of the year.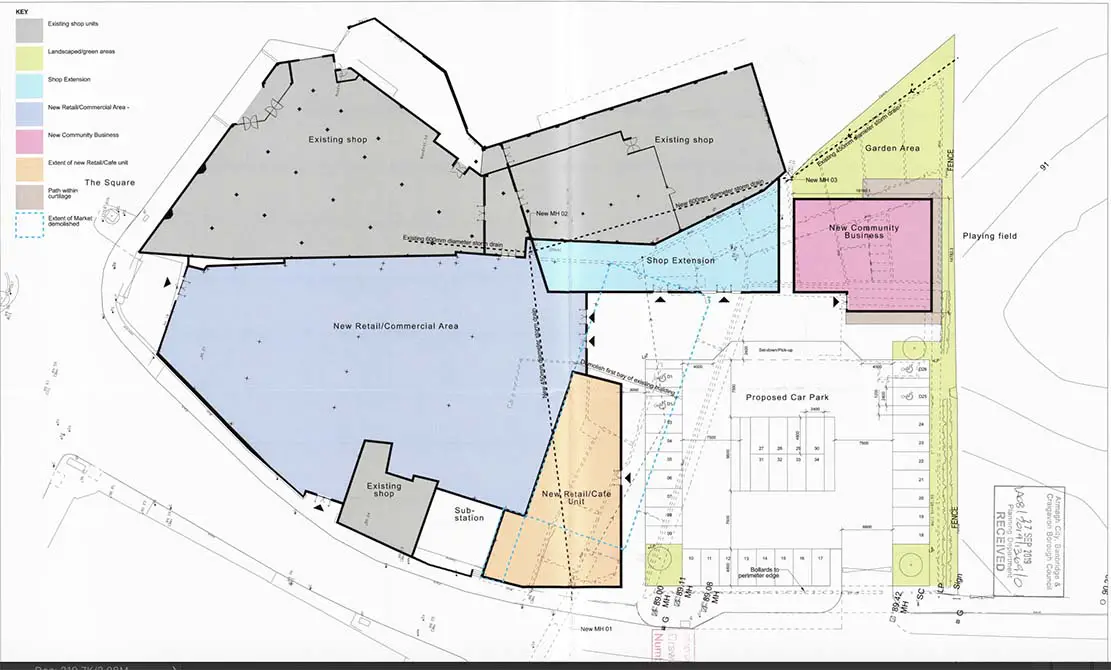 Sign Up To Our Newsletter