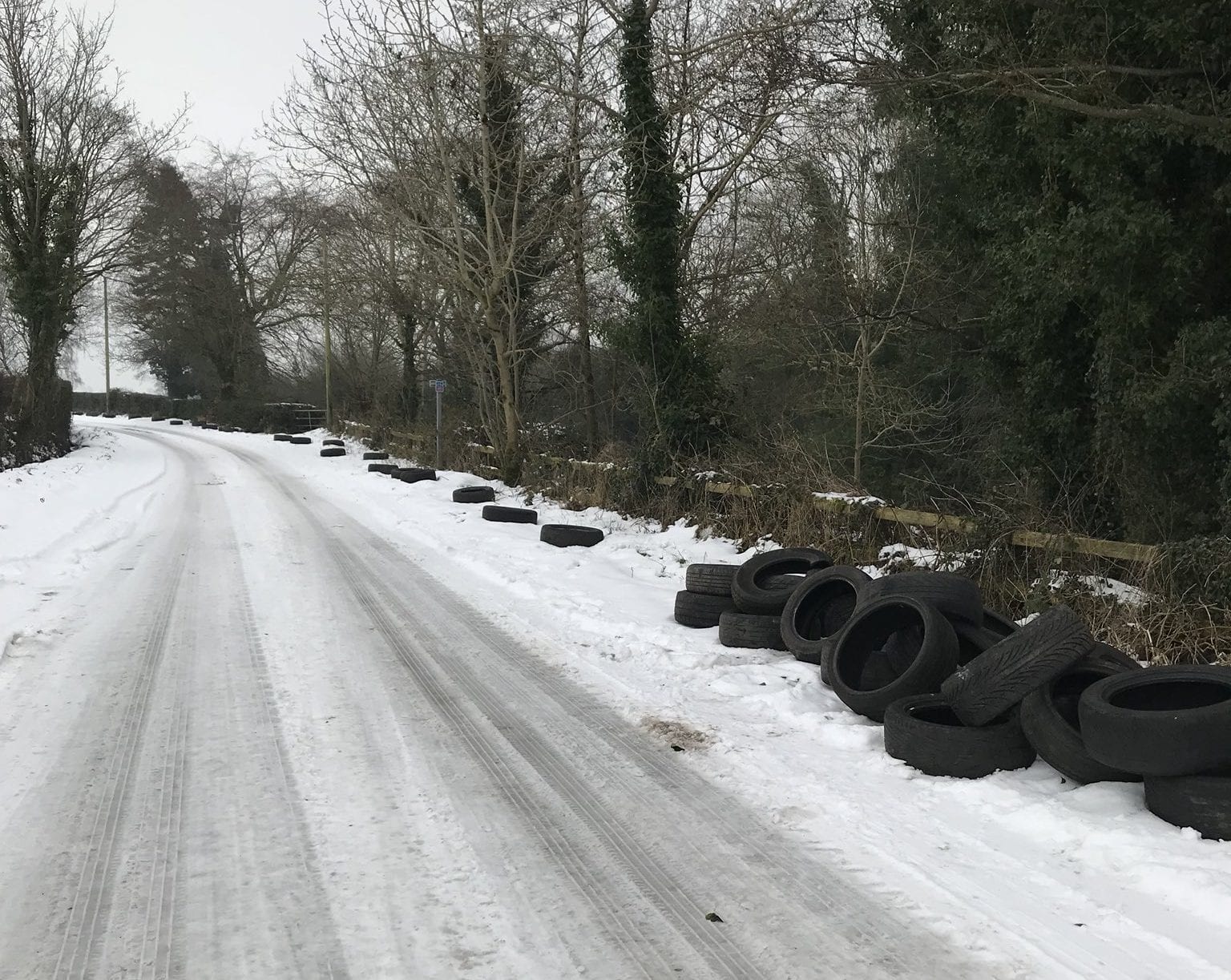 Work has started on laying trails at Gosford Forest Park as part of a multi-million pound redevelopment plan.
But some moron has decided to leave his own trail – far from imaginative – close to the Co Armagh beauty spot.
Dozens of tyres have been dumped along the verge of the Tannaghmore Road.
And as this picture, sent to Armagh I by Katie Ratcliffe, clearly shows, it has only recently happened, given that they are void of any snow which has fallen over the past number of days.
The Tannaghmore Road runs along the rear of Gosford Forest Park, with the dumping having taken place close to the back gates.
Katie, who also brought the image to the attention of local police, described it as "fly-tipping at its worst".
There are plans to convert Gosford into one of the country's 'must see' destinations for tourists, with themed trails, cafe, camping facilities and much, much more.
But the actions of those responsible once again show that there is little thought or feeling by those responsible for the efforts to improve the surroundings for the local community and visitors alike.
In recent times, it has been an issue which has plagued a number of local areas renowned for their scenic beauty, including Carrigatuke Viewpoint and Slieve Gullion.
There have been ongoing calls for new measures to be put in place to ensure tyres can be properly traced back from point of manufacture, through sale to safe disposal, in a bid to prevent scenes like that outside Gosford and, where it does happen, catch those responsible.
Once again, pictures such as this show that a central register – having already won the support of the Assembly – needs to be introduced sooner rather than later!
Sign Up To Our Newsletter