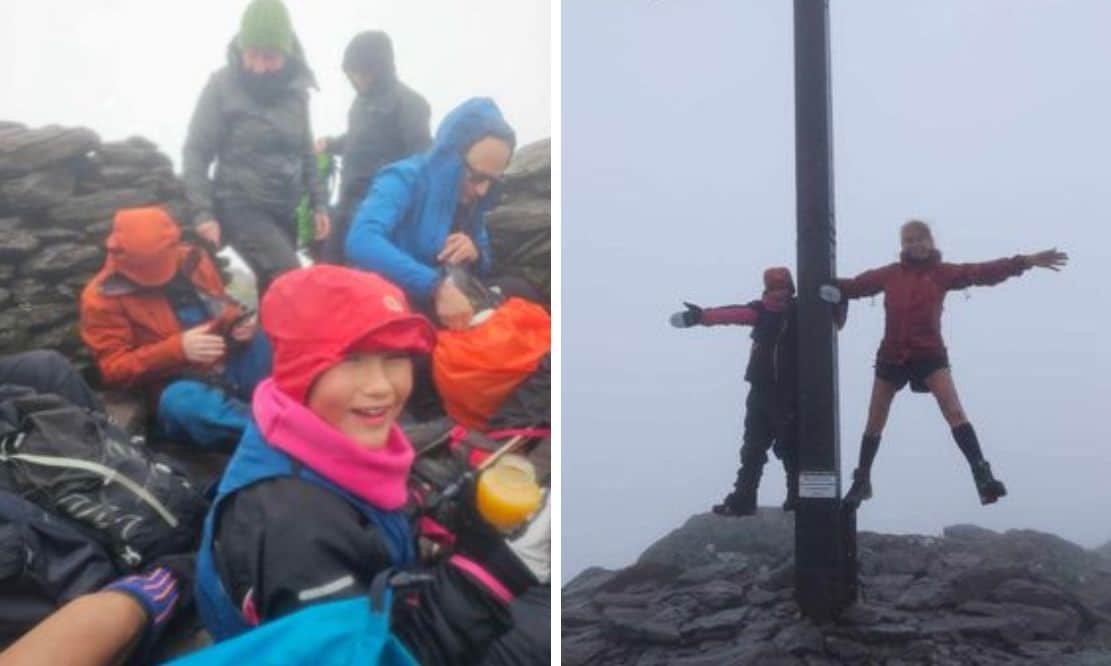 A Markethill youngster has become the youngest child to scale the high points of each of the 32 counties of Ireland.
Oscar McKinney completed the challenge, aged eight years and 355 days, shaving 142 days off the previous record which had been set by Dillon Lynch in 2016, who was aged 9 years and 132 days at the time.
Although he turned nine in August, he had the 32 peaks conquered before his birthday, with the highest being the Carrauntoohil mountain in Co. Kerry, which towers to a colossal 1,038m.
Mum Carolyn told Armagh I: "We really knuckled down before he turned nine to ensure he would get the record. The previous record holder had been nine years of age and we actually met his father when we were out walking the mountains and he told us that if he kept it up Oscar would be the new record holder."
Oscar began the challenge a few years ago and, despite being diagnosed with epilepsy, has been taking it all in his stride.
Whilst on a hike a few years ago, Oscar unfortunately suffered a seizure which, understandably, made Carolyn nervous about him undertaking further challenges. Thankfully, since starting on regular medication his condition has improved and there have been no more seizures.
The family love hiking and over the summer have completed 26 mountains in six days between Limerick, Galway, Dingle, Cork and Wicklow. Carolyn herself belongs to a walking group and was awarded silver in Highpointeer of the Year for 2022.
Speaking about Oscar's journey, Carolyn admitted that the last mountain was particularly difficult for him.
"It's a difficult hike as it is but the day that we completed it was very windy and there were a few hairy moments. At one point I thought about changing the route or just heading back. You could even see Oscar was nervous but he kept going and made it to the top," she said.
"A good crowd came along to support him on the last hike. He made me laugh when he reached the summit. He just said: 'now that I've done this one, the rest of the mountains will be really easy'".
Oscar's favourite peak to ascend has been Slieve Gullion, which is the county high point for Armagh, at an elevation of 573m.
Carolyn said: "He loves the lake at the top of Slieve Gullion. He always asks to go back to the one with the lake!"
Oscar's name has been solidified on High Point Ireland's 'Excellence Register' and he is expected to receive his certificate soon.
He not only enjoys the experience but the recognition that comes with his achievements and making his older brother, who is also an avid hiker, a little jealous of all the attention.
Oscar's school principal has also been keen to reward his endeavour by sharing news of his achievements during school assemblies.
So what's next for Oscar? Carolyn says that their next target is working towards completing the 100 highest hill walks in Ireland.
"They are known as the highest hill walks but they are small mountains. Probably most people would see them as mountains but to us they are just big hills!"
Carolyn added: "It's all just for fun and to stay active. Aside from hiking, Oscar also goes to swimming training for the Special Olympics twice a week. It all keeps him busy… and off his Xbox!"
Sign Up To Our Newsletter