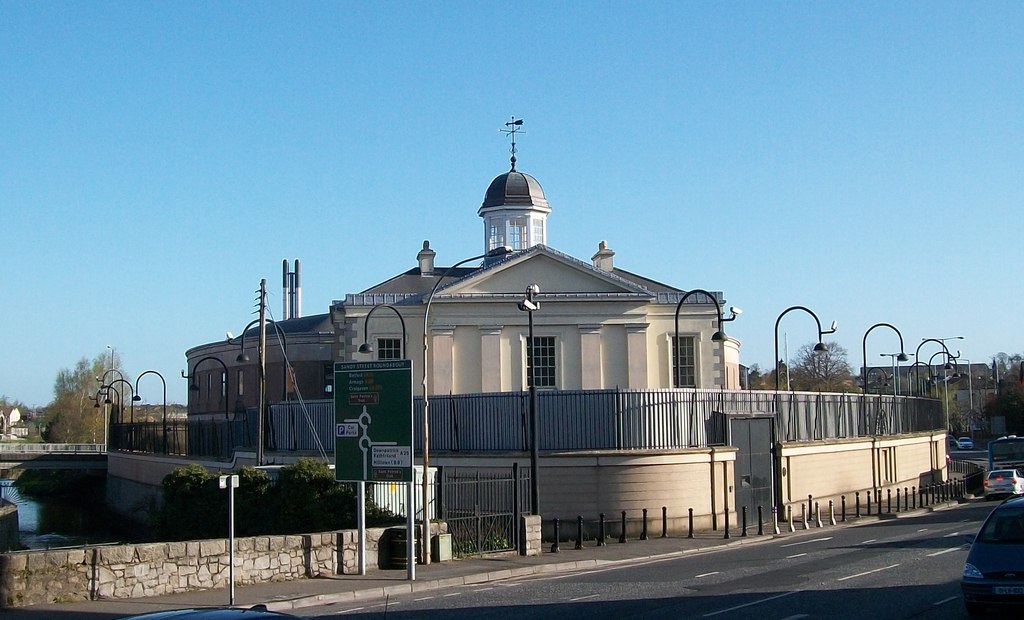 A Markethill man accused of threatening to smash a bottle of Buckfast into his ex-partner's face has been granted bail.
Sean Anthony Taylor, of Bunker Hill, appeared before Newry Magistrates' Court – via videolink from Banbridge Custody Suite – on Wednesday charged with two counts of common assault and breach of a restraining order.
The 34-year-old, who has 176 previous convictions, vehemently denied the allegations, shouting "lies" across the link until the court was forced to mute his microphone.
Detective Constable Gilpin, outlining the facts, said that at approximately 12.10pm on Monday, February 13 police were tasked to Newry Street in Markethill in response to a report of an ongoing domestic incident.
On arrival, the complainant alleged that at around 7am she was at Taylor's house where he became aggressive and accused her of wrecking his home.
Detective Gilpin said the complainant alleged that "he called her a tramp and lifted a bottle of Buckfast over his shoulder saying he would smash it in her face" before swinging the bottle towards her face and missing by a few inches.
The complainant then left and walked to her nearby address at Newry Street.
Taylor allegedly followed her and appeared to have calmed down, however, at approximately 11am Taylor is alleged to have threatened the complainant with another bottle.
Said Detective Gilpin: "Sean Taylor was standing approximately 6ft away from her before walking towards her stating I'll smash this in your face you tramp before eventually setting the bottle back down."
Taylor was interviewed at Banbridge custody and denied the allegations put to him. He contended that the complainant attended his address uninvited and they had a verbal dispute as he believed she damaged his property. He denied threatening her in any way.
The detective stated that Taylor said he phoned another woman who lived at the Newry Street property to ensure the complainant was not there before he went over to collect some of his belongings. Taylor alleges he was told the complainant had gone to Newry and was not at the address.
However, he stated that the complainant appeared from upstairs and a short time later police arrived.
Detective Gilpin, objecting to bail, said the couple are involved in high risk domestic abuse with "26 previous incidents reported between these two".
He said, "Taylor has 176 previous convictions including six breaches of court orders", before adding that he had allegedly said "when I get out of jail I'll kill her", while standing outside the custody suite.
Taylor's defence solicitor admitted his client's record is a "bad" one and that there's "a long history between the two".
He asked the detective: "Is it correct to say she has been prosecuted for wasting police time in relation to allegations made against this man?"
The detective agreed.
He stated that the witness in the Newry Street property had not offered up a statement and that the only evidence is her word against his.
Taylor's solicitor added: "He told her I don't want anything more to do with you, go away. My terms of bail are that I can't have any form of contact with you whatsoever. He contacted [the witness] to see if [the complainant] was away and was told that she was; that she got the bus into Newry so he went over to her house."
The solicitor pointed to a call the complainant made to Taylor while he was in Craigavon Area Hospital – where he was transferred following his arrest on Monday.
"This is a toxic relationship which has been on and off over a number of years," he continued.
"He has told her he doesn't want any further involvement and she won't accept that. He was released from prison on February 4 and was arrested two days later. Your colleague District Judge Marshall accepted she initiated contact at that stage; she was at his home the early hours of Monday morning; he chased her. What more can this man do?"
Deputy District Judge Peter Prenter said: "What I'm inclined to do; given the previous ruling from the judge, tips it in the balance of granting bail in this case – only just."
Taylor was released on his previous bail terms to appear back before court later this month.
Sign Up To Our Newsletter