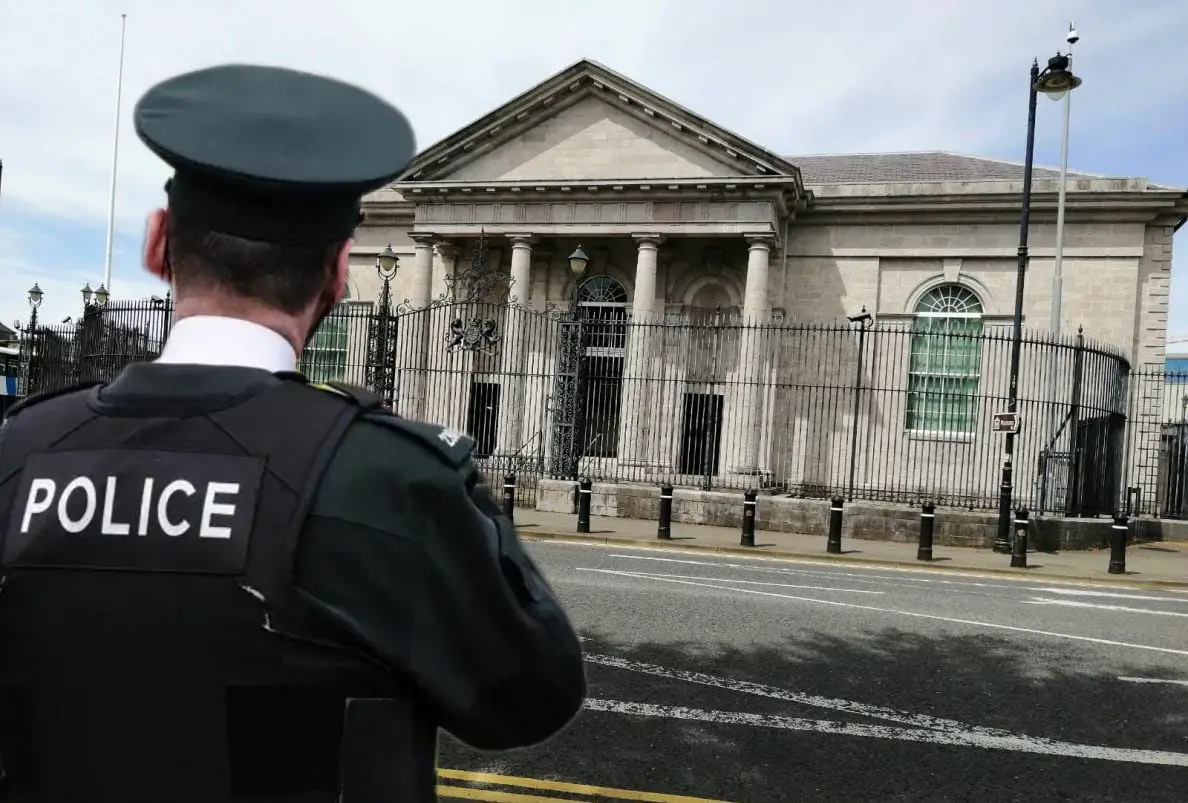 A Markethill man who allegedly assaulted his estranged wife after she refused to get back together with him has been refused bail.
Court heard that the 21-year-old was also wanted for an interview by police in Scotland and a warrant had been made for his arrest after he failed to attend a court hearing in England.
Jonny Purcell, of Gosford Road, appeared charged with burglary and common assault at Lisburn Magistrates' on Monday, via videolink from Maghaberry.
Defence solicitor Leo Morrison informed the court that the case had been listed for a bail application.
Outlining the case, a constable stated that in the afternoon of May 16, police received a report from the alleged injured party that she had been assaulted by her estranged husband – the defendant.
She claimed that Purcell had accessed her property in Dunmurry through an unlocked door and then proceeded to use abusive language.
Court was told the defendant then asked his wife to reunite with him. The alleged injured party reported that when she refused Purcell hit her on the head before pulling her off a sofa and continuing to strike her.
He is then alleged to have lifted his wife's iPhone before leaving the property.
Court was informed the alleged injured party used the 'Find my iPhone' app which placed the mobile at an address in Markethill, connected to the defendant's family.
Police attended this property but were informed that Purcell was not there. The address was later searched under warrant and the defendant was found upstairs.
The missing mobile was not located and during interview the defendant made no comment.
The constable stated that police were objecting to bail.
It was outlined that on January 17, Purcell received a five month sentence suspended for two years which was in relation to an assault on the same alleged injured party.
The constable revealed that the defendant was wanted for interview in Scotland and that there had been a bench warrant issued for a matter in England.
Mr Morrison stated: "This is a couple with an on and off relationship, they have two children together and do have their difficulties.
"The proposed address is the family home in Markethill. This is a long way away from that of the injured party. He will have no contact with her other than to contact his children, which can be made through a third party."
He continued: "I have spoken with his mother. She denies having threatened the injured party and has minded the children for her since Mr Purcell's arrest.
"This case will take some time to be processed. In alleged domestic case, from my experience down the years, attitudes do change and this may resolve itself."
District Judge Nigel Broderick said: "This is the first bail application for a very serious matter, I know the defendant is entitled to a presumption of innocence but I believe there is a prima facie case based in the outlined facts.
"He has a previous entry on his record which is directly relevant to this. He has a limited but relevant record and police have concerns he will not turn up as we believe he has charges in England and Scotland."
Bail was refused and the case was adjourned until July 6 for an update on a full file.
Sign Up To Our Newsletter