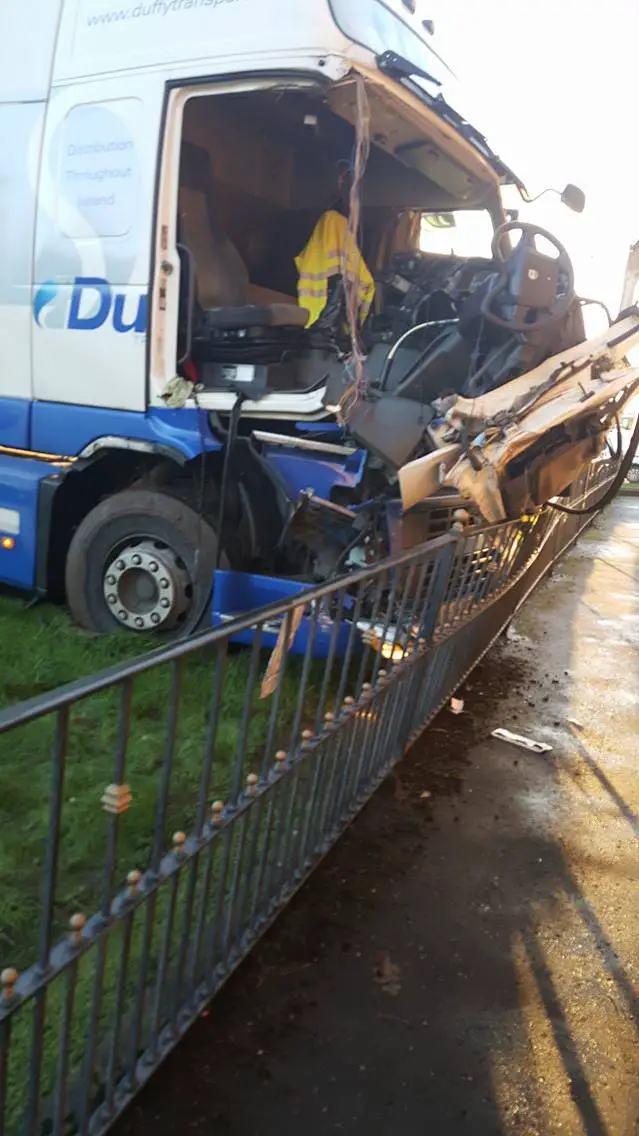 These pictures show the destruction of this morning's crash in Markethill.
Three people have been injured in a major road traffic collision involving two lorries in county Armagh.
Emergency services were called to Gosford Road near Markethill following the incident.
The collision involved two lorries and the Northern Ireland Ambulance Service said paramedics were treating three casualties.
The PSNI said the casualties were clarified as the 'walking wounded'.
It is understood another smaller accident happened at the scene, involving a police car.
A PSNI spokesman said: "Motorists are advised to expect delays on the Armagh Road at Markethill following an RTC involving two lorries. There are no reports of any serious injuries."
Cllr Gareth Wilson posted on his Facebook, he said: "I visited the scene of the road traffic accident in Markethill earlier – despite the very shocking scene miraculously everyone involved sustained only minor injuries!
"Metal can be mended but it firmly puts in my mind the very real dangers on our roads. Take care and be extra vigilant in strong morning sunshine at busy junctions and on minor roads be aware of the potential for ice."
Newsletter
Sign up for our weekly newsletter here.