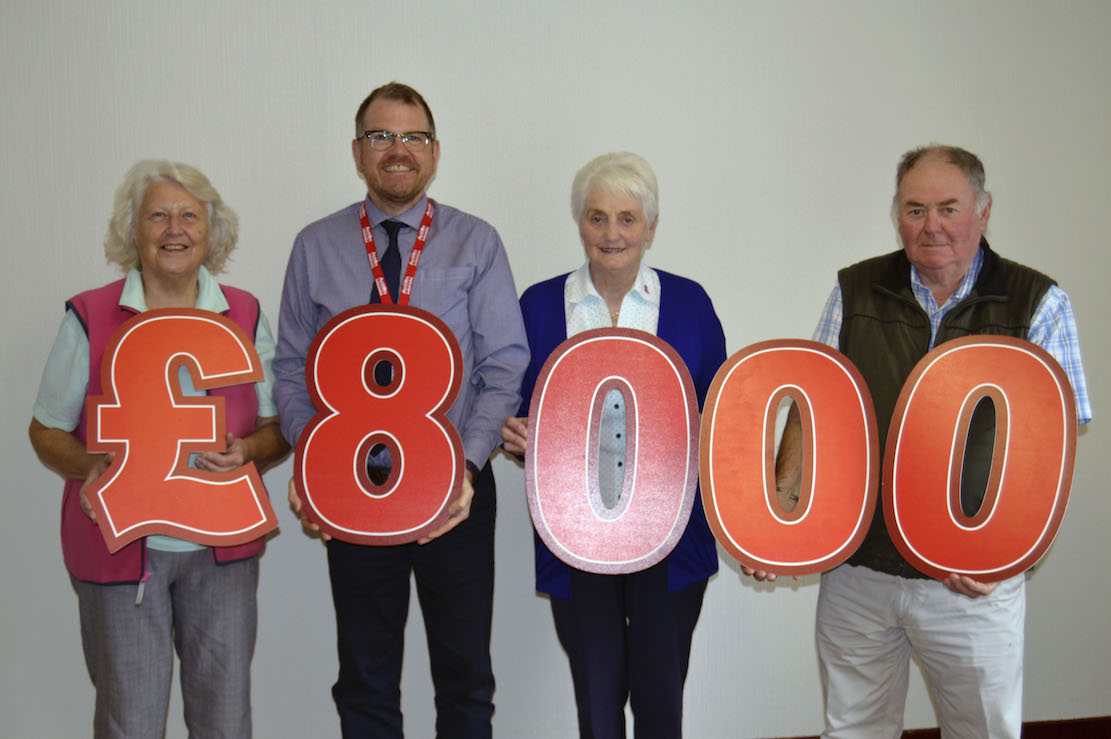 The Markethill Action Cancer Community Group, spearheaded by its Chair, Aubrene Willis, is celebrating raising a phenomenal £8k for Action Cancer.
The Markethill Group was one of the first Action Cancer community groups formed when Dr George Edelstyn founded Action Cancer back in 1973.
At the beginning the group helped to raise funds for charities Action Cancer, Cancer Research and Combat Cancer year about and has been active in the community for the last 45 years.
Aubrene's involvement with the group began when her friend Lucy was diagnosed with cancer and was being treated by Dr Edelstyn in Belfast.
Lucy wanted to help raise money for Dr Edelstyn's work and for those other people who needed treatment.
Initially this was done through placement of boxes in shops and also through money raised in lieu of flowers and also hosting social events.
Sadly, Lucy passed away but prior to that she asked Aubrene to continue to raise money for Action Cancer – a promise that Aubrene has upheld and has continued to fundraise now for over four decades.
In fact, Action Cancer have already recognised her longevity and dedication to the charity and the group has raised over £100k since then.
Aubrene recalls the early days in the group's history: "It wasn't easy fundraising for a cancer charity at that time as people didn't talk about the disease in the way they do today.
"For our first big event I took it upon myself to run a dinner dance in Drumsill House in Armagh for Action Cancer and the group helped me.
"In those days' women didn't attend funerals or pubs, in fact it was even odd for people to see the local grocer without his white coat!"
Action Cancer operates the UK's first 3D digital breast cancer screening and provides free breast screening to 10,000 women each year aged 40-49 or 70 plus (outside of NHS screening age range). The Charity also provides free health checks for men and women aged 16+ which includes blood pressure, glucose and cholesterol, and body composition analysis. Action Cancer also operates the 'Big Bus' which is a mobile screening service.
All of Action Cancer's services are free to the user but the charity receives no external funding and exists solely through public fundraising.
Furthermore, all monies raised for the charity remains within Northern Ireland and is used to help people here who are affected by cancer. As a result, fundraising by Community Groups such as Markethill, through volunteering their time, are of vital importance to the charity.
The Markethill Action Cancer Group, is made up of local people who volunteer to organise events and collections, and to raise the profile of the charity and its services. If you feel you'd like to make a difference locally then they would be delighted to hear from you. Contact Groups Executive, Mark Irwin-Watson on 02890 803344 or email
mirwin-watson@actioncancer.org.
Sign Up To Our Newsletter