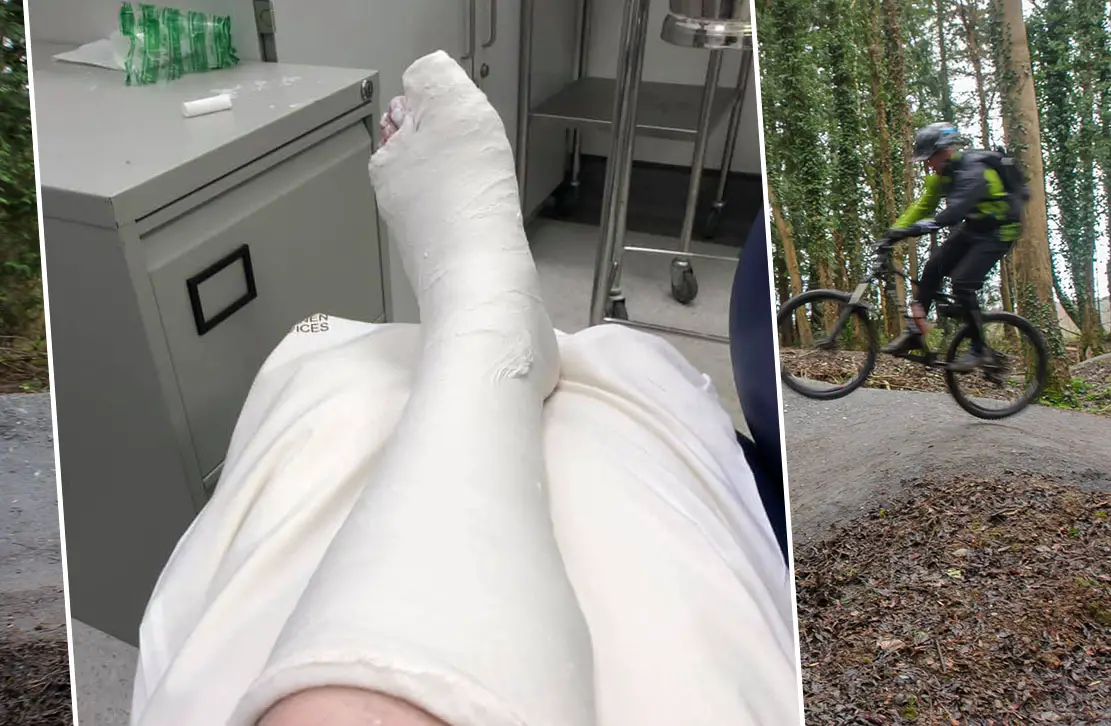 A cyclist who crashed his bicycle in a last ditch attempt to avoid a runner along the new trails in Gosford Forest Park dislocated several extremities.
Jackie Anderson suffered a number of painful injuries, including a dislocated toe and thumb; the former so severe he was forced to have a minor operation in hospital.
Mr Anderson displayed his injuries on social media in a bid to highlight what he says is a problem along the new trails in Gosford.
Explaining how his injuries occurred, the keen cyclist said he met a runner on the bike trails, and as the runner allegedly run in front of him, he was forced into a last-ditch evasive manoeuvre, however, the slippery planks on the bridge meant he took a excruciating tumble.
"As usual I was told I was in the wrong on a bike only trail," he explained. "I pointed out the sign to her and she said 'I run here all the time'; that is all I have for it."
Commenting on the issue, Cusher DUP councillor Alderman Gareth Wilson issued a general safety message.
"Gosford is a popular facility and is growing in popularity every week," he said.
"With this rise in usage, especially on the trails, all users need generally to be aware of the trail they are on and its designation.
"People also must be alert to other users and as the new off-roader karts will be utilising trails at certain times, there will be extra traffic to contend with.
"I would also urge people if listening to music whilst on their bike or jogging, to ensure they can still hear oncoming users and be able to react.
"As in any outdoor facility, being alert and following the code helps everyone enjoy this large forest environment."
Sign Up To Our Newsletter