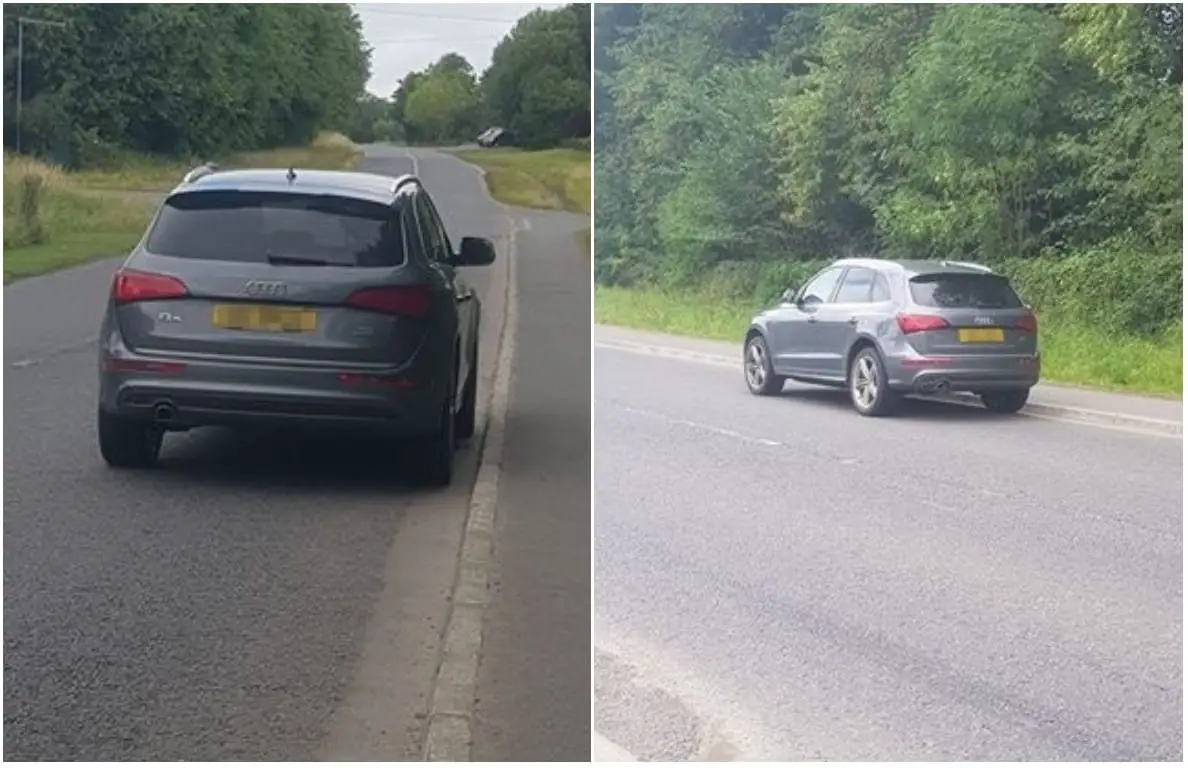 Police parking cones along the hard shoulder outside Gosford Forest Park appear to be having the desired effect.
Dozens of cars parked to dodge the admission fee have dwindled to a handful.
And last week the police slapped those still parked there with fixed penalty notices.
There are claims, however, that motorists have taken to parking at the side entrances of Gosford and calls for police to give it more attention.
This car was parked on the actual road itself for a full hour-and-a-half, according to a local resident.
But it's not alone – as the resident says parking on this section has now become a regular occurrence and something needs to be done to prevent it.
He told Armagh I : "We need more cones at the Mullaghbrack side entrance to Gosford."
The PSNI operation along the hard shoulder is to continue over the summer months in the hope that people begin to take heed.
Residents are hoping that they will not be displaced to park in other areas – in favour of the main Markethill Road – simply to avoid the current ongoing clampdown.
Sign Up To Our Newsletter