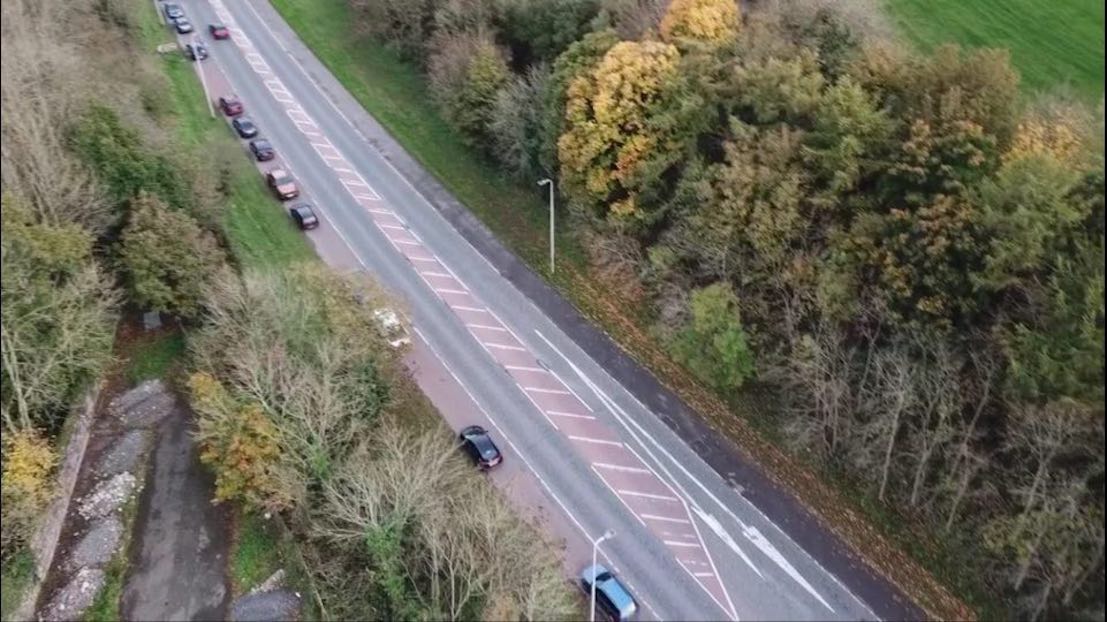 A Gosford task force has been set up to help tackle issues such as parking at the forest park "before there are tragic consequences".
Regular meetings between council officers and councillors local to Gosford Forest Park will take place following recent calls for urgent action.
The issue was discussed at this week's monthly meeting of Armagh City, Banbridge and Craigavon Borough Council.
Independent Councillor Paul Berry noted that DUP Alderman Gareth Wilson raised the idea during an earlier committee meeting of and voiced his support for the idea.
"Alderman Wilson had suggested a meeting could be held between Cusher councillors and officers, either on site or on Zoom, to tackle issues that are arising at Gosford Forest Park quickly," said Councillor Berry.
"I think this is a good idea. The staff at Gosford are doing a great job but there are issues that we, as local councillors, are made aware of would like to see tackled quickly.
"So I would propose that these meetings between Cusher councillors and council officers take place."
Alderman Wilson said he would second this proposal.
"The meetings will be a good place to tackle issues as things arise and will help Council make the most of the fantastic offering now available at Gosford," said Alderman Wilson.
At October's leisure and community services committee meeting Alderman Wilson said the meetings were needed to stamp out Gosford's parking problems before there are tragic consequences.
"I think we need to take a hard stance on this car parking situation," said Alderman Wilson during the committee meeting.
"We need to make sure that people have no excuse for parking anywhere but in Gosford's car park."
Sign Up To Our Newsletter