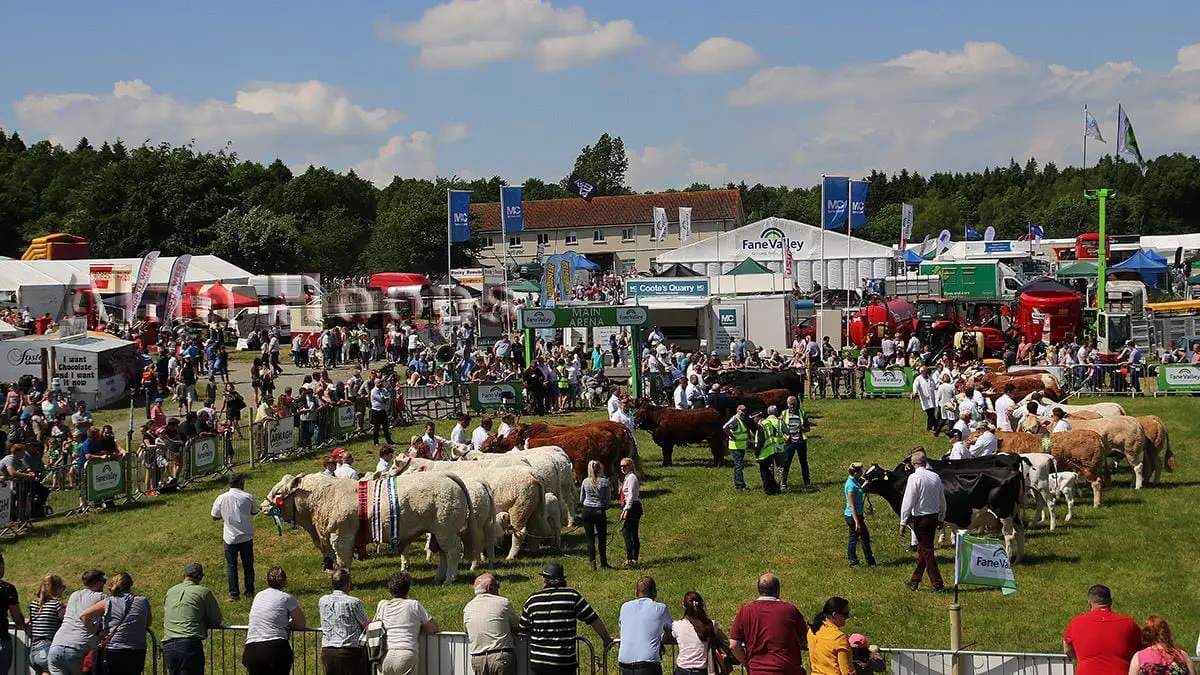 Members of an Armagh City, Banbridge and Craigavon Borough Council committee have approved a request to close Gosford Forest Park to members of the public for two days to facilitate the Armagh Show.
At a meeting of Council's leisure and community services committee this week, members were told a request had been received from organisers of the Armagh County Agricultural Show to close the park on June 10 and 11.
The show has been running since 1829 and is now one of the largest outside Belfast. It consists of livestock and equestrian showing, trade and catering stands, games and activities and many more family attractions.
It aims to give exhibitors and their families the opportunity to show their prime livestock, horses and home industries to the general public and to participate in various competitions. The show also educates the public about the diverse range of agricultural activities that take place within the industry.
Members of the committee were advised the Armagh Show has not been held in Gosford since 2019 as a result of the pandemic but during this time the forest park's visitor numbers have increased significantly.
In years gone by the set up for the show would have commenced two weeks prior to the event. However, this year it will take place one week before the event from June 6 and will be staggered throughout each day. As each area is set up it will then be cordoned off.
The organisers of the show will be charged £1,260 to use Gosford Forest Park on Friday, June 10 and Saturday, June 11 and officers recommended the committee grants permission for the park to be closed to members of the public on these dates.
Telling the chamber he had great pleasure in proposing this recommendation, UUP group leader, Alderman Jim Speers described the event as a "tremendous prize" in the Council's events calendar but sought assurances the restrictions would have no impact on caravan owners.
"I understand why you need to limit the public on the days in question but I want to make sure it does not restrict caravan use in the caravan park," he said.
"A lot of the heavy work is in an area of Gosford that little happens on a daily basis so I don't see that as any particular problem in relation to its impact on the wider public.
"I know this is a tremendous prize in this borough's calendar in terms of how successful it is. It is a great event for this area and one we have every right to be proud of and proud of the people that put in the time and effort to make it happen.
"I am delighted to propose this recommendation."
Alderman Speers' proposal was seconded by Councillor Eamon McNeill and the chamber voiced its approval.
Sign Up To Our Newsletter