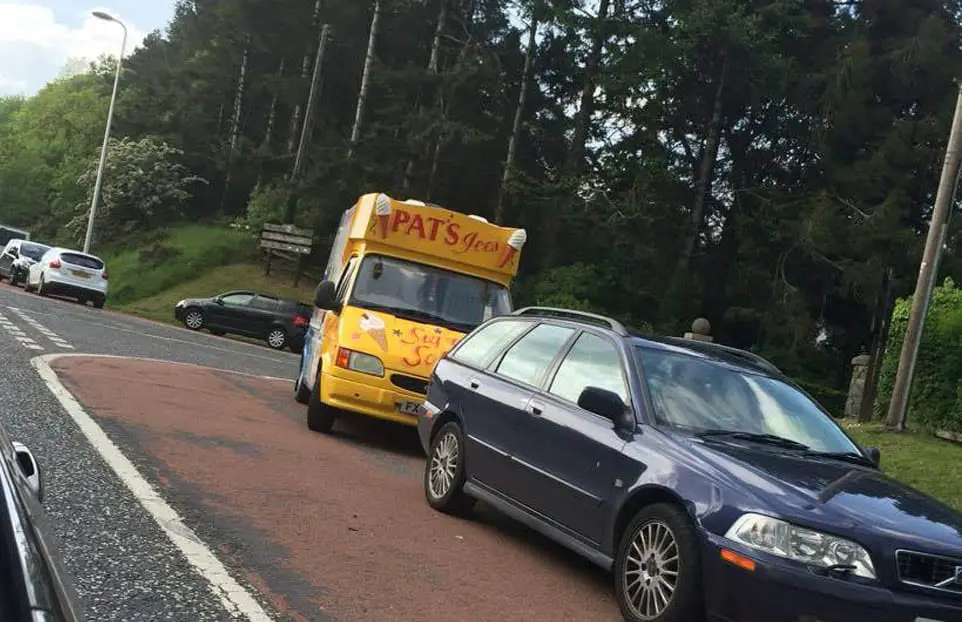 The hard shoulder at Gosford Forest Park is becoming more of an attraction than the park itself, it seems.
No less than SEVENTY cars were parked along the verge, posing dangers to other road users, as the glorious sunshine brought the crowds out on Sunday.
And with plenty of bright nights and warm days to come it is expected that Gosford again will draw the crowds and the problematic parking.
It has long been a contentious issue.
Many choose to park along the hard shoulders and have come under fire for doing so as they aim to save the admission cost to the park.
But their actions are making it difficult for other drivers emerging on to the main road and dangerous, with the large number of children getting out of cars and walking next to the busy main road.
Yesterday an ice-cream van had even pulled up, parking on the hard shoulder just outside the entance to Gosford to cater to the needs of the drivers and their friends and families.
One irate driver contacted Armagh I after counting 70 cars along the hard shoulder.
He said: "There were so many they even had the services of their own ice-cream van.
"I don't normally complain but with two small children I just don't get why parents can take the risk. It only takes one second and tragedy will happen. And I'm sure seeing an ice-cream van will cause a child to run towards it, causing parents to lose control of their children.
"It's getting far worse. They are parked right to the Mullabrack Road and almost as far as the lay-by on the other side."

The concerned local said the situation was all the more ridiculous, given that parking was actually free on this particular Markethill Community Day.
But on the whole the man has reiterated calls for motorists to stop trying to dodge the small parking charge before a life is lost.
He has also encouraged all those in authority to do what must be done to try and prevent this happening, warning it will be "their fault" if they fail to act and a child is knocked down.
"People need to be responsible and stop parking on the road," he added.
Read more news:
Armagh man appeals for help to recover stolen Peugeot 308
Mother who lost 17-year-old son to suicide says Niamh Louise 'became a flash of light in a dark tunnel'
Archbishop Eamon Martin: "I do believe that Ireland should be one."
Man charged with human trafficking in County Armagh
Further details of Borough's newest Cinema emerge
New Loughgall potato breed wins competition final place for outstanding inventions
Sign Up To Our Newsletter