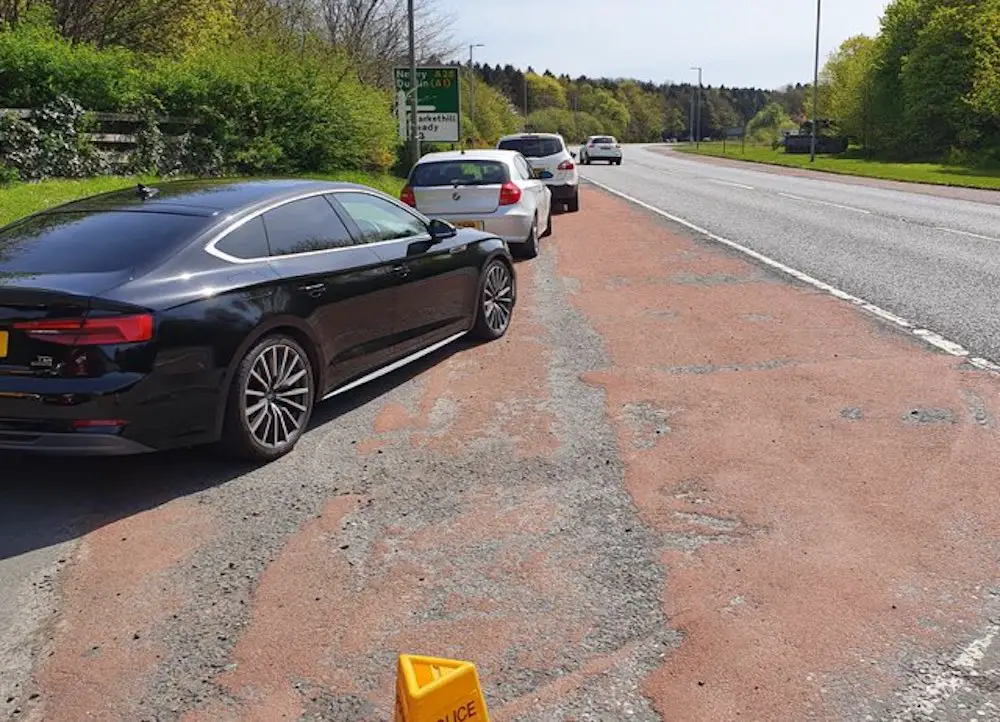 Proposals to introduce a traffic filter lane outside Gosford Forest Park could end the scourge of hard shoulder parking.
It was one of the ideas discussed during the inaugural meeting of the task force exploring the further development of popular Markethill destination.
The committee, made up of local Cusher DEA representatives, also looked at issues surrounding parking on the site and ways to increase capacity.
Cusher DUP Councillor Alderman Gareth Wilson described the meeting as a "useful exchange" with fellow Cusher councillors, senior Council officials and the PSNI.
"It was good to learn of further development plans which will again enhance the visitor experience af Gosford and most importantly it was good to hear that there are solid ideas for additional car parking within the park to assist capacity at peak times," said Alderman Wilson.
He added: "There have been a number of occasions when the park has had to be closed to further visitors given the fact upwards of 600-plus vehicles have been accommodated on the site.
"This is more problematic in winter as grass areas cannot then be used due to conditions. This means that capacity over wetter winter months will be reduced and we feel it is vital that capacity is maintained regardless of the weather hence the need for more hard standing car parking."
Councillor Wilson said he was also encouraged that Council officials have continued discussions with Transport NI and are actively assessing the possibility of a filter lane system entering and leaving the park on the Newry-Armagh Road, which is an idea I put to council some months ago.
He said: "This in my view would prevent hard shoulder parking opportunities for some distance on both sides of the entrance and encourage people to then park in the Forest which would be complimented by additional parking capacity.
"There also needs to be a focus on the Mullaghbrack Road which is arguably just as dangerous when cars park on the footpath at the Castle entrance.
"I look forward to further meetings of the group to maintain a focus of resolving some of these issues and continuing to ensure Gosford grows in appeal and serves as a top class leisure destination."
Sign Up To Our Newsletter