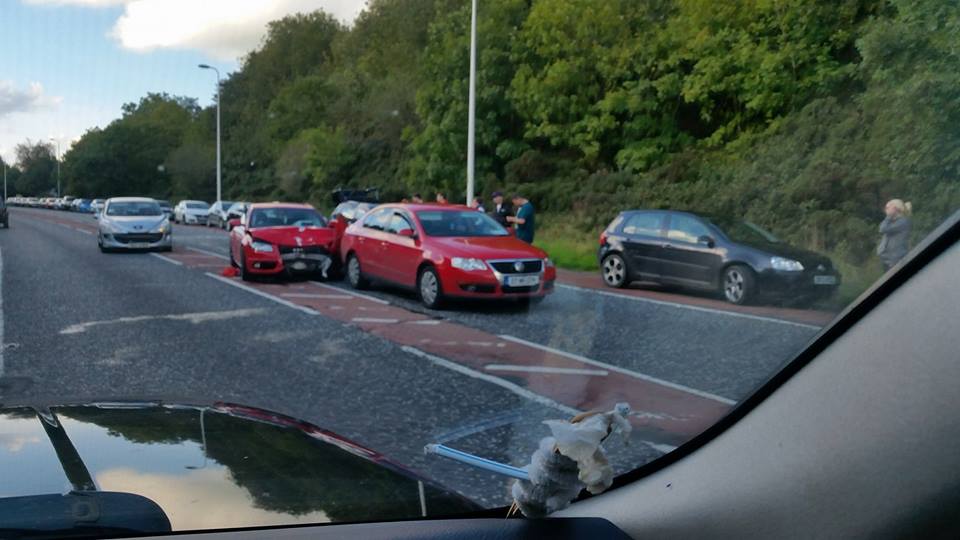 Emergency services attended the scene of an accident close to the entrance to Gosford Forest Park this afternoon.
Police and medics were called mid-afternoon when it is understood three vehicles were involved.
One eyewitness said the collision "looked nasty" but there are no further details available at this stage.
Once again the area was heavily congested with dozens of cars and other vehicles parked along the hard shoulder.
An unusually mild October afternoon brought large crowds to the park.
But visibility was reduced due to the number of vehicles which were tailed well back in either direction.
There were vehicles double parked close to the entrance too.
The eyewitness said their actions were making it "very dangerous for those who do enter the park to actually leave it", adding that it was "impossible to see out on to the road safely".
He added: "It's about time something was done – clamping or towing the vehicles, fining them or at least shaming them."
The cause of the accident meanwhile is not known at this stage.
Main Picture courtesy of Rollo Gillespie, Facebook.
Sign Up To Our Newsletter