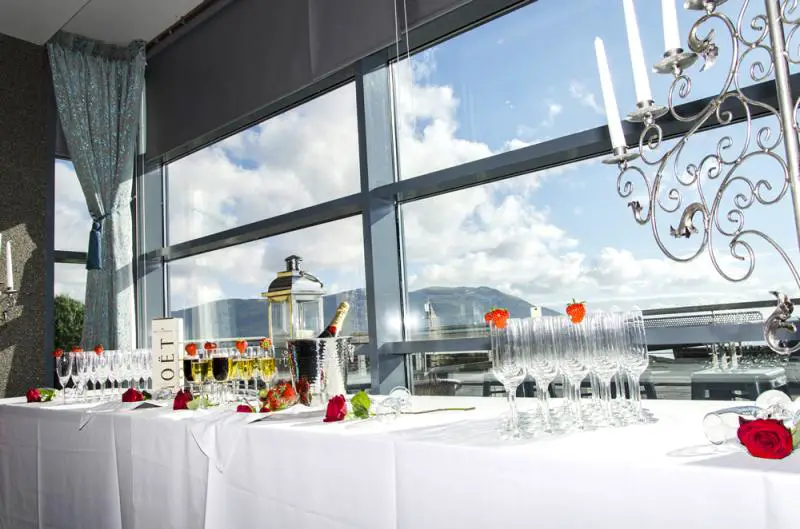 A Markethill man and his wife-to-be were left stunned been jilted by a hotel where they planned to host the supposed happiest day of their lives.
It comes after the closure – without warning – of the Balmoral Hotel in Warrenpoint last month, just six months after it was taken over by new management.
Judy Campbell (35) and fiance Adam Wallace (33) had put down a £1,000 deposit in March of this year after setting the date for December 7 at the hotel.
The bride-to-be told the Belfast Telegraph that news of the hotel's closure was relayed to her by her fiance's sister.
"I didn't believe it. I thought there had obviously been some mistake so I started phoning but the line was dead," she said.
Judy said she had met the new owners and even met with organisers with regards decorations, with last correspondence being via email just two weeks prior to the closure.
She did make contact with the previous owner, who she gave the deposit, but was informed that all documents were in the possession of his solicitor.
"My primary focus had to be the wedding, which is in seven weeks' time, so I spent the next 24 hours frantically trying to find an alternative venue," said Judy.
"It wasn't easy. Thankfully the Kilmorey Arms in Kilkeel was able to help us out but I had to move the date to December 6, a day earlier, and that meant we lost the photographer."
Apart from "losing £1,500 of our hard-earned cash", Judy said the "hardest thing to take" was the lack of communication about the hotel closure.
Judy commented: "We've been told absolutely nothing".
In a statement the company that took over the management of The Balmoral Hotel from March to September this year said: "It is very sad news, however, we were not in receipt of any money from previous management who couples had paid up to weeks before we took over."
Sign Up To Our Newsletter