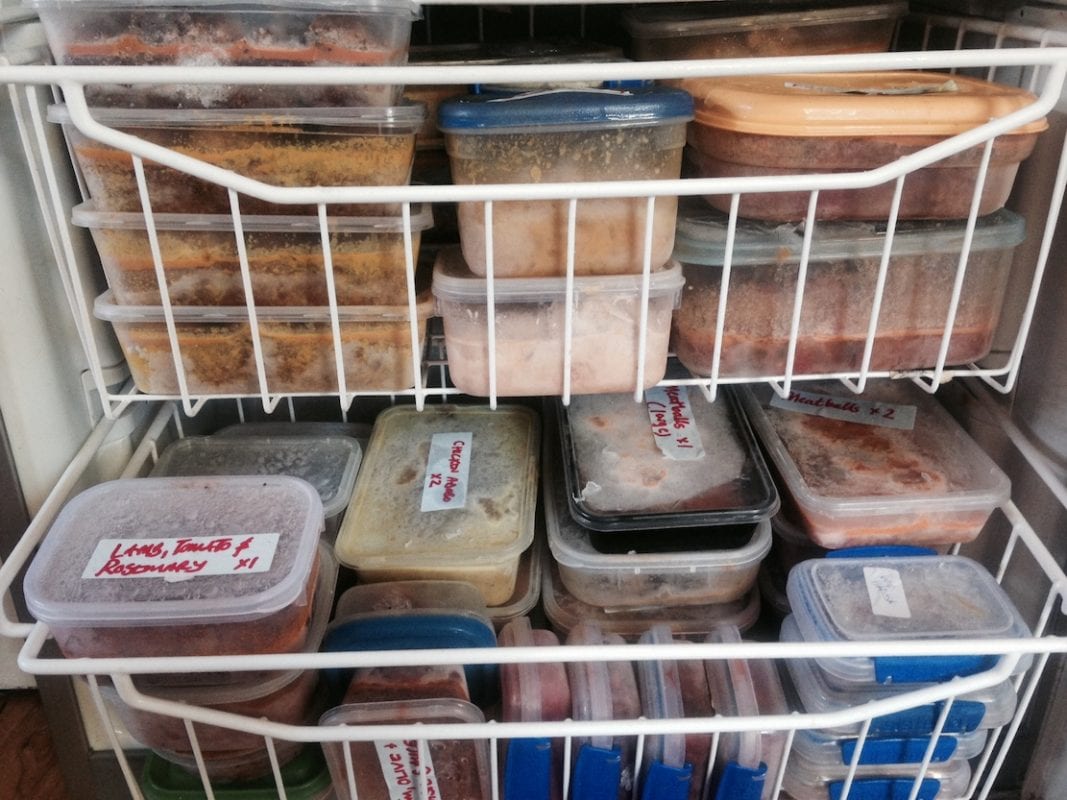 Panic buying has been rife across Northern Ireland over the past week or more, with supermarket shelves left empty.
Toilets rolls, pasta, nappies and hand sanitiser have become luxury, must have' items it would appear.
The public are stocking up, driven by a fear of the unknown and how this global crisis will play out.
Coronavirus has led to unprecedented scenes in terms of buying.
But it's not just the food and drinks which people are looking to.
In fact, there are those who are gearing up for the long haul, planning ahead in the event of the need for self-isolation or, dare we say, a total lockdown.
One Co Armagh business has been absolutely stunned by the response and is struggling to cope with demand.
Electrical appliances and so-called 'white goods' are not the first thing you would automatically think of when it comes to the necessary purchases.
But given that we have no way of knowing just how this will develop in the coming days and weeks it appears people are leaving nothing to chance.
In the event of being confined to home for any length of time we will need ample supplies.
And to that end we need to store our perishables.
And what about staving off the boredom – even more so now that the schools are set to shut their gates from Monday?
How do we cope with that? The need to keep ourselves and our children entertained and occupied?
Well it is questions such as these for which Dalzell's in Markethill clearly have an answer.
Customers have been streaming through the doors of the town centre store at an incredible rate.
Indeed, Dalzell's of Markethill tweeted Armagh I earlier this week to inform us of their own scenes of panic buying.
They said: "Meanwhile, on the stranger side of things #coronavirus related – Chest, Upright and Table-top Freezers go out at a rate of more than 100 a day here as people stop up for #QuarantineLife"
Well that certainly piqued our interest and we had to investigate.
Business owner, Trevor Dalzell, said the scenes had been unprecedented.
He told Armagh I : "I haven't experienced anything like it in my 47 years in the business!"
Explained Trevor: "It began slowly just over a week ago when Italy quarantined several regions and reached the current hectic levels a few days later when the Italian Government extended it nationwide.
"Customers are travelling from as far away as Belfast, Derry and Dublin.
"On one morning last week we had queues form at one of our warehouses to collect chest freezers – purchased from 8.30am – before the warehouse staff arrived in at 9am!
"We are currently sold out of chest freezers but we still have limited stocks of tall upright, under-counter and table-top freezers.
"We are expecting another significant delivery of chest freezers on Monday. These will be sold on a first come, first served basis with customer collections of said goods available on Saturday."
It's not just the freezers and the fridges and the like which are literally walking out the door of this popular store.
Far from it! What about Netflix and the ability for gaming and binge watching?
"We are also seeing a significant spike in large smart TVs and home cinema systems," explained Trevor. "Folk are preparing for extended periods of quarantine and, as of today, entertaining the kids at home with the school closures."
Sign Up To Our Newsletter