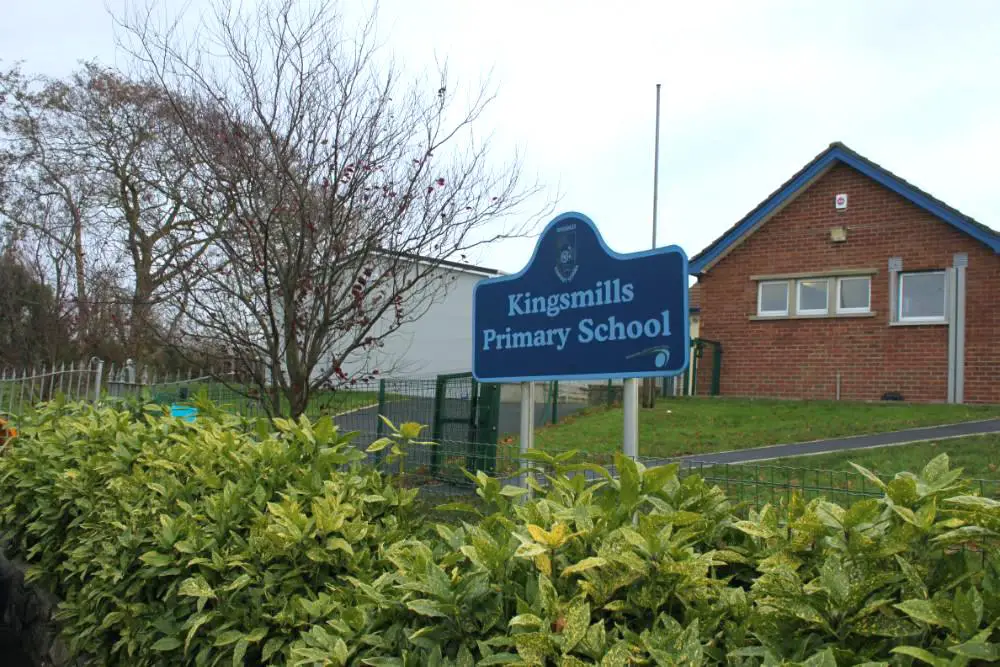 The decision to select Kingsmills Primary School for closure is "clearly at odds with the wishes of the vast majority of people in the area", Newry and Armagh TUV have said.
The Education Authority revealed recently that it is pressing ahead with plans to close the South Armagh school, which currently has 32 pupils and an approved enrolment of 77.
Its closure recommendation comes despite a consultation showing overwhelming support for the rural school. Out of a total of 117 responses, 113 wanted the school to remain open.
In a statement, the Traditional Unionist Voice (TUV) branch said they shared the frustration of many at the news the school had been selected for closure.
They added: "With the school fulfilling four of six sustainability criteria, it is clear that this decision has been taken with financial motivations in mind and not the best interests of the children of the rural Kingmills community.
"Kingmills Primary School has a sterling record for educational delivery and has prepared many generations to succeed.
"This decision will also have a profound impact on the controlled sector in the wider South Armagh area and will likely adversely affect Newtownhamilton High School, of which Kingmills is a feeder school."
The statement added: "The school is the heart of any community; as a consequence the isolated Protestant community of South Armagh will only be exposed to further isolation as a result.
"TUV will continue to stand up against the ongoing marginalisation of the controlled sector in South Armagh."
According to a formal development proposal published by the Education Authority, the school will be "discontinued with effect from August 31, 2023, or as soon as possible thereafter".
Dozens of reasons were given as to why the 150-year-old school should be saved from closure, including small class sizes, the quality of education, support for pupils with special educational needs and strong extracurricular activities.
One person said  the current management is working hard to improve the school numbers and with help from the Education Authority the low enrolment could be turned around.
Another said: "The school came first in NI, and second in UK, in Maths competition – is this not a sign of quality of education and teaching?"
Those who supported the proposal said small schools use a disproportionate amount of money when compared to larger schools, and that more than two year groups in a classroom does not allow for as effective teaching.
Kingsmills Primary School's own Board of Governors also corresponded with the Education Authority and pointed out that the "current leadership and staff at Kingsmills PS are dedicated highly motivated professionals providing quality educational opportunities and teaching to the children".
A final decision will be made by the Minister of Education, Michelle McIlveen.
Sign Up To Our Newsletter