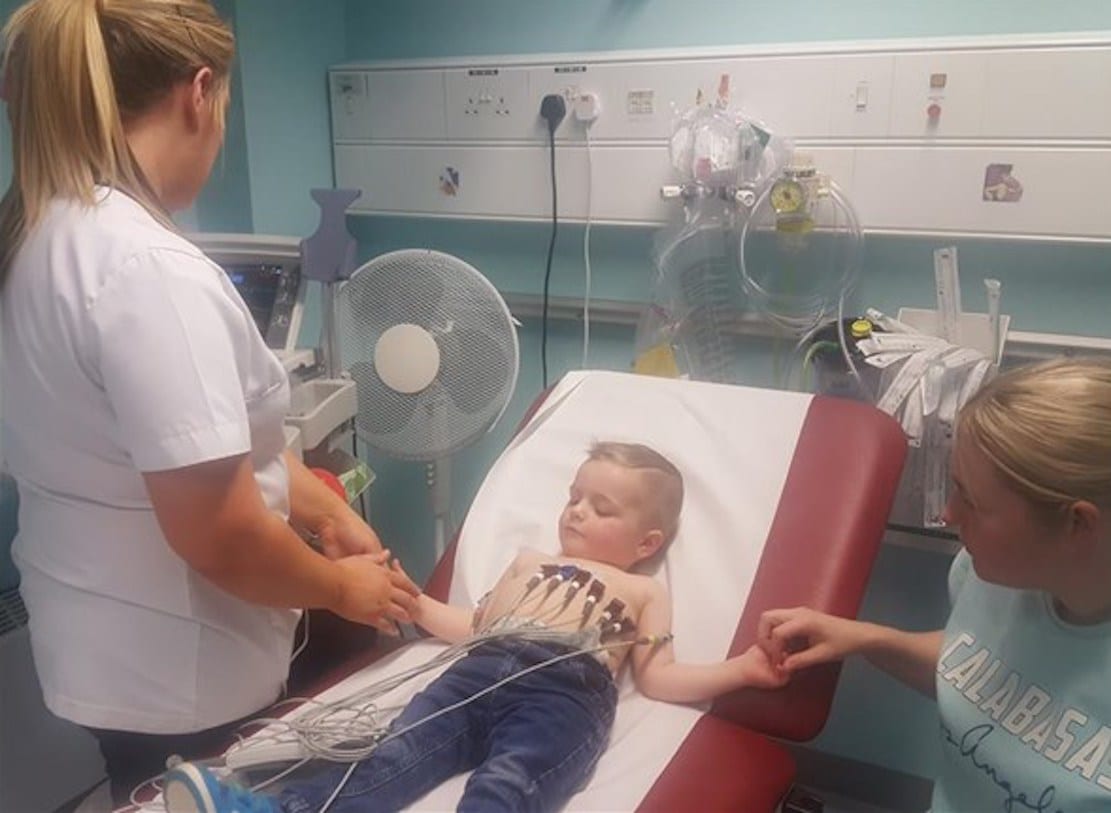 A Co Armagh mum whose son is to undergo a heart procedure in the coming weeks is taking part in the Belfast Marathon's fun run in aid of the Children's Heartbeat Trust.
Jill Hawthorne, from Markethill, took part in last year's event in memory of neighbour, and family friend, little John-Joe Toner – the 11-year-old who tragically lost his life because of a suspected heart attack in February 2017.
And Jill's own two-year-old son John, was diagnosed with aortic valve stenosis, which will eventually mean open heart surgery.
The young mother wants to raise vital funds for the charity that will be supporting her family through the a very difficult and emotional process.
Speaking to Armagh I, Jill said: "My wee boy was just six months old when he was diagnosed with has aortic valve stenosis and he is due to undergo a procedure called catheterisation, with the possibility of widening his aortic valve with a balloon. Eventually he will have to get open heart surgery to replace his valve."
She added: "Before he was doing so well, I sometimes forgot he had a heart defect but now it really has hit home and is a very worrying time for myself and Johnnie.
"But I know the doctors will do all they can to improve his heart so he can live a normal life."
She continued: "The diagnosis was a huge shock at the time, we were all upset, and although he is yet to have any procedures done, it can still be quite worrying as to what lies ahead for him, but I know when that time comes, the Children's Heartbeat Trust will be there to support me and my husband, as they already have been.
"And I want to do my part to help raise money for this wonderful charity because I know all the truly fantastic work they do. I saw the support they gave little John-Joe's parents, and will continue to do so with us."
To support and donate to Jill's JustGiving, please visit the link by clicking here.
Sign Up To Our Newsletter