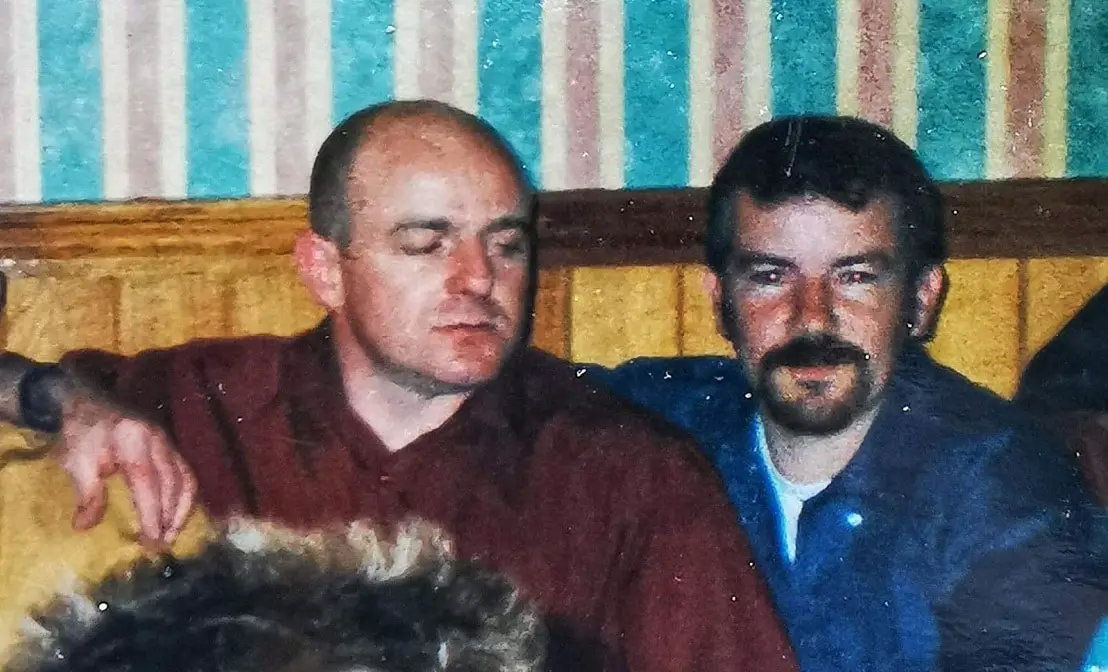 The brother of man who was run over by a drink driver and left him to die on a Markethill road has branded the sentencing as an "absolute disgrace for the whole judicial system".
Despite this, he said the time had now come for the family to "draw a line in the sand", although he admits they will never forget.
The body of David James Shields was discovered in the early hours of June 14, of 2016, at the side of the Shillinghill Road, Markethill.
John McBurney, 43, from Green Park Avenue, Markethill, who was driving the car that struck James Shields, was initially charged with causing death by careless driving while unfit.
However, earlier this week the Public Prosecution Service (PPS) accepted guilty pleas to driving while unfit through drink or drugs and failing to stop, remain and report an accident.
McBurney, who had two previous convictions for drink driving in the late 90s, received a 200-hour community service order and a three-year driving ban at Newry Magistrates' Court on Tuesday.
Speaking to Armagh I, Winston Shields said that the ordeal had been "five years of hardship" for the family.
And, although they did not believe justice had been met, he said they needed to "learn to live with it".
"It has been hard on the family to tell you the truth. I did not go to the court and I said to my wife, June, that this man would get a rap on the knuckles and that is what I believe has happened," he stated.
"It's a total and absolute disgrace for the whole judicial system in Northern Ireland. I can't get my head around it. This man caused an accident, there was DNA on his vehicle, he killed my brother, leaving him to die."
Winston said that the family also felt let down by the PSNI, with communication other than from a liason officer being "minimal".
"I never spoke to the liaison officer, they dealt with my sister, Maureen, mostly, and they left it saying that they were confident they had a good case. Then all of a sudden he pleads guilty and gets sentenced," he said.
"We do feel let down and anyone who I have spoken to since is outraged by the sentencing."
Winston revealed that the family had not been calling for a "life sentence", but felt that a period in custody was just.
"It is far too lenient. As somebody was saying to me yesterday, if you're stuck going down the road with a wee packet of cannabis for your own use, you would nearly get a month in prison," he said.
"It is awful that someone can hit another human being and leave them lying on the road. I mean, if you run over a rabbit, you would have a guilty conscience about it as you drove on. He must have no conscience."
But as far as Winston is concerned this is the end of the long road.
He stated: "Yes, maybe we could take a civil case but that is going to cost an horrendous amount of money and for what?"
He added: "The family is going to have to live with this. He's got away with it really and, to be honest, if he had lifted the phone to call the police or an ambulance I think I could have found it in my heart to forgive him.
"If he had put his hands up and did all that he could have to save James, I think I could have."
For Winston the hardest part was that in his final moments his brother had been alone.
"I would still get emotional about it. What actually breaks my heart is that James was lying there on the road. Was he still living? Was he crying for help? I don't know.
"It's pretty tough to come to terms with James lying there maybe, we will say, for six or seven hours, just lying on the road. I find that so difficult but I have to motor on."
Reminiscing about his brother, who was 18 months his senior, Winston added: "I called him Old MacDonald, because he kept a few pigs and cattle and hens and ducks.
"He was the farmer's friend. If someone rang at two o'clock in the morning saying that a cow wasn't calving, James was the one to go."
Despite it often being said that brothers will fight Winston revealed that he and James "never had a cross word".
"He was so-happy-go-lucky," he added. "I used to say to him about getting a licence and he would say 'sure what would I be doing a test and getting a car for? I can walk everywhere'.
"Or if I asked him about getting married, he would say 'sure why would I want someone yapping in my ear for the rest of my life?'. That was just his attitude."
Winston said that the whole ordeal has brought the family closer together in some respects, but James will forever by sorely missed by family, friends and neighbours.
Sign Up To Our Newsletter