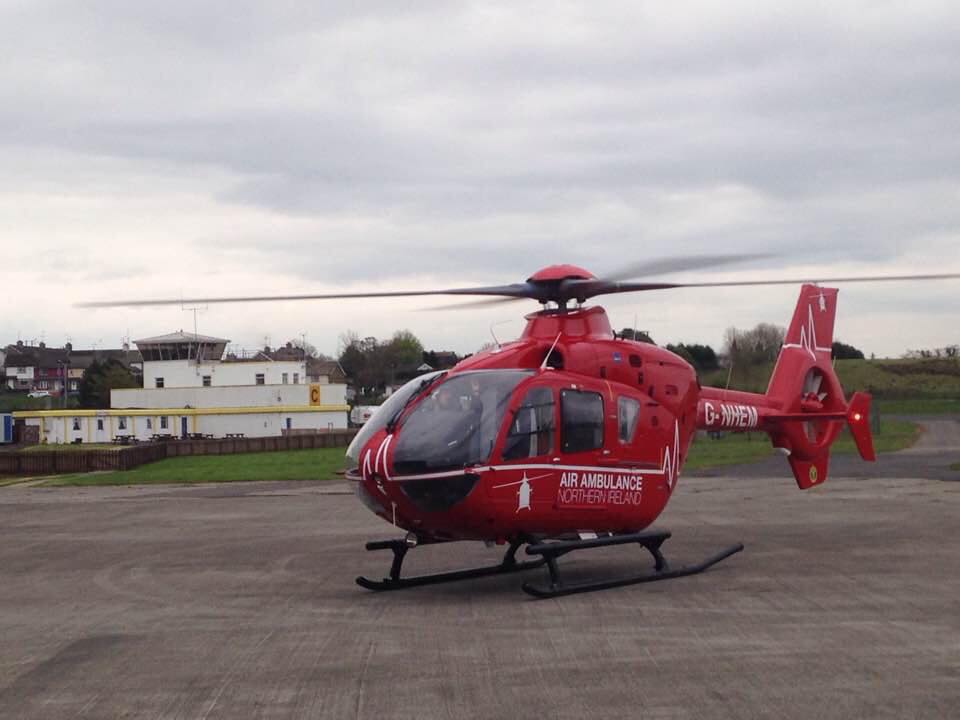 The new Northern Ireland Air Ambulance will be paying a visit to this year's Armagh County Agricultural Show at Gosford.
The event is due to take place as usual at Gosford Forest Park on Saturday, June 10.
The Show Committee has chosen the Air Ambulance NI (AANI) as its chosen charity for 2017.
The Air Ambulance recently touched down in Northern Ireland and has been undertaking familiarisation visits to location.
The drive to get the Air Ambulance up and running got a huge community response following the death of Tandragee medic Dr John Hinds. The family of Lesley-Ann McCarragher, who died after being struck by a vehicle on the Monaghan Road, near Milford, have also been fundraising actively for AANI in the teenager's memory.
The Air Ambulance arrived at Enniskillen 12 days ago.
It will be paid for and maintained through charitable donations – requiring in the region of £2 million annually – which is why the Armagh Show proceeds will be very welcomed.
The Show has confirmed has described its chosen charity as "extremely worthy".
The AANI's secondary medical emergency helicopter will be visiting the Show during this year's event.
Sign Up To Our Newsletter