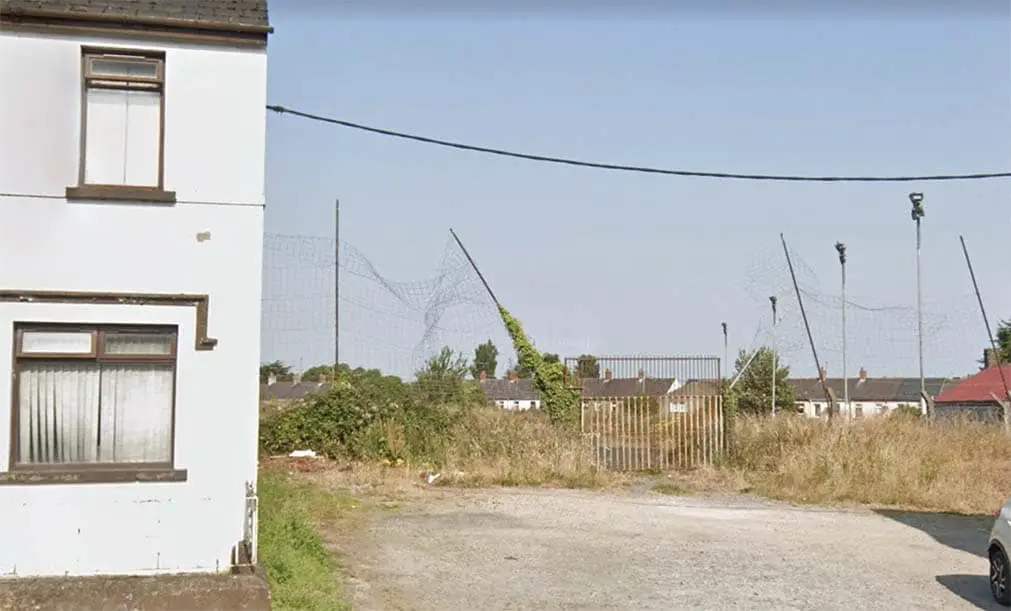 Church authorities in Lurgan have failed to win the blessing of ABC Council for a housing development to be built on the former St Peter's GFC'S playing fields in the town.
Proposals by St Peter's Parish have fallen at the first hurdle.
An application seeking outline planning approval, which would have been followed by a full application if successful, had been lodged.
It sought to construct a development of two-storey homes, consisting of "two and three bedroom family units within curtilage car parking and associated site works plus two infill units".
The site in question was at Grattan Park, North Street, Lurgan.
It is described in the application as "vacant", which had been previously playing fields and last used around 2009.
The outline planning application had been submitted back in September 2019.
According to an access and design statement, the 2.27 acre site is already bounded by housing on four sites – North Street, Mary Street/Grattan Street, Brownlow Terrace and Kilmaine Street.
It was formerly the playing fields for St Peter's GFC, but the club had relocated after new playing fields, clubhouse and sports facilities were developed opposite the site on North Street.
In the interim it has had been used periodically to host visiting circuses and a fairground.
According to the design and access, this new development would be very welcome.
It adds: "There has been an element of anti-social behaviour and fly dumping around the site which has caused concern for the Parish and local neighbours.
"The redevelopment of the site will provide much-needed housing to this area of Lurgan, whilst also improving the built and social environment."
There was no reference to the number of housing units other than to say it would comprise a mixture of house types to accommodate a range of age groups.
Car parking, it was proposed, would be provided at the front of the properties, with open space near the entrance of the development to provide an "attractive view" into the site.
The road layout was being designed to help reduce traffic speeds within the development and "create a safer environment for young and old alike".
The statement concludes: "The site is situated within close walking distances to the town centre and local amenities, for example, schools, shops, churches, railway station and Lurgan Park, and will reduce the dependence on car transport.
"This will provide much needed housing in an area of Lurgan recognised by the Northern Ireland Housing Executive Housing List, and will enhance the social and built environment of the area."
In all four letters of objection were received, one of them on behalf of Lurgan Pigeon Society.
The latter says the majority of the club's members are from the St Peter's Parish and claims parishioners had not been informed of the proposals being made.
Other reasons cited in the objections are "loss of privacy" for those properties which would be overlooked by these new homes, potential to "massively reduce the value" of other houses, lead to an "increase in noise and disturbance" to existing residents, and an increase in traffic and parking.
One of the letter writers, making his objection to council, quite forcefully states: "This is something I will not let happen no matter what and I will take this to High Court if I have to or get a public enquiry."
Council has now ruled on the application and issued St Peter's Parish with a notice to refuse permission.
It states the application to be contrary to planning policy and says it would "result in the loss of existing open space and the exception presented is not considered to be a substantial community benefit that decisively outweighs the loss of open space".
Sign Up To Our Newsletter