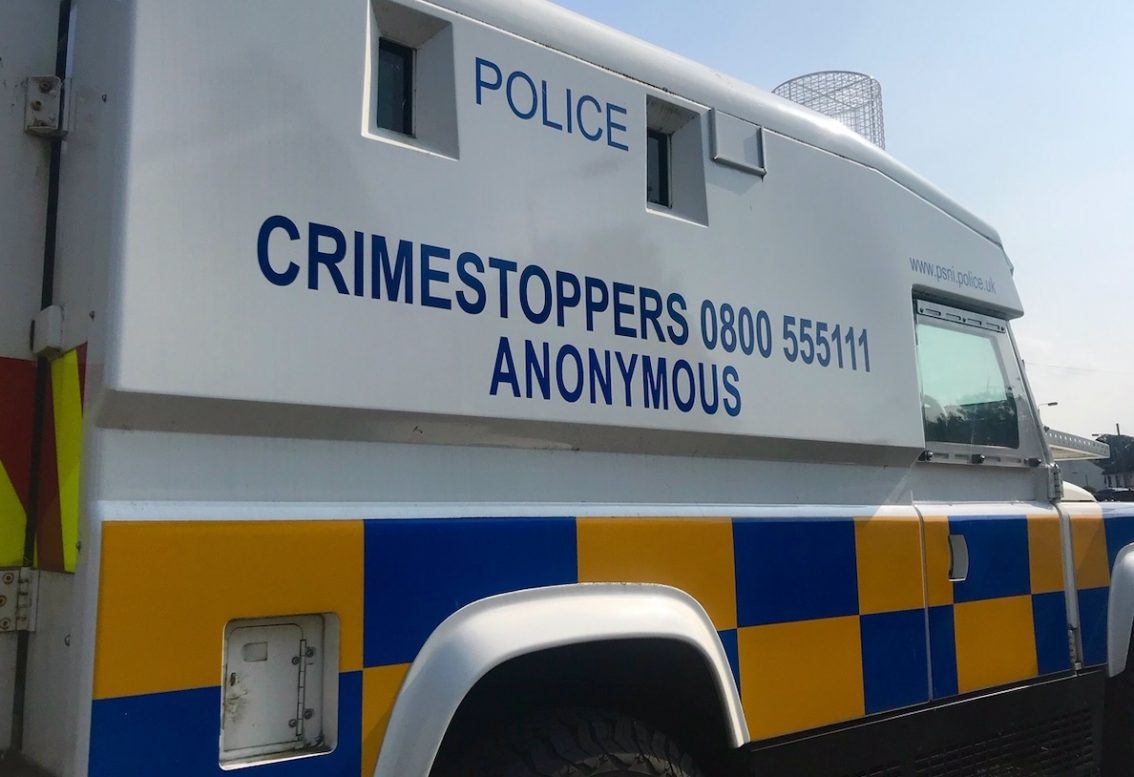 Two men have arrested by police investigating terrorist attacks in Counties Armagh and Fermanagh.
Detectives from the PSNI's Terrorism Investigation Unit arrested the pair – aged 39 and 35 – under the Terrorism Act.
Both men were detained following searches in the Lurgan and Craigavon.
A PSNI spokesperson said the arrests were part of the ongoing investigations into the "attempted murder of police officers at the Tullygally Road area of Craigavon on Friday, July 26, and the attempted murder of police officers and army personnel at the Wattlebridge Road area of Newtownbutler on Monday, August 19".
At Wattlebridge, a bomb exploded without warning close to the border with County Cavan. And at Tullygally, a device also exploded, with police blaming both on dissident republicans and sayin they were an attempt to lure and kill police officers.
A PSNI spokesperson said the two men arrested had been taken to Musgrave Serious Crime Suite for questioning.
Meanwhile, Republican Sinn Fein said the "raids" carried out by police in Lurgan and Craigavon were "part of an ongoing process to stifle the work of the Sinn Féin Poblachtach Cumann in the area".
And they said that they would "resist the continued normalisation of occupation".
In a statement released to Armagh I on Sunday afternoon, a spokesperson for Republican Sinn Fein said: "For many years now the British state, through their paramilitary police have attacked our members and supporters at every opportunity, whether we are commemorating our patriot dead, selling SAOIRSE or doing work within our communities.
"We cannot forget the attacks last year on the peaceful Easter Commemoration when the Kilwilki estate was surrounded by armoured land rovers then the colour party attacked and arrested, injuring members and bystanders with impunity.
"This past two weeks has seen a number of homes raided with some member's tools and work equipment taken for "forensic testing". These tools are needed for the men in question to go about their daily work.
"One individual went to the expense of buying new equipment as he would otherwise be without work, only for the peelers to arrive at his house early this morning, August 25, and take most of them along with his work van. Another individual similarly had tools taken last week and more taken this morning. Both these men have been arrested and taken for interrogation.
"Lurgan and Craigavon are not the only places that this arm of British occupation tries to carry out the demonisation of Republicans; in Belfast they round up 'the usual suspects' and hold them for days on the flimsiest of evidence. Attempts to link Republicans with drug-dealing are a weekly occurrence with articles carried in a compliant press. Derry is no different either, with harassment and arrests commonplace against Republicans.
"The sectarian nature of this police force is well known, only this year they were seen and photographed aiding loyalists in the erection of banners supporting 'Soldier F', escorting bands and groups sporting paramilitary flags and badges, yet quiet respectful Easter Commemorations have been attacked, and almost 100 people have been charged to date.
"Republicans will resist the continued normalisation of Occupation. As the old saying goes Oppression breeds Resistance, and we as Republicans will challenge this Occupation and the normalisation process."
Sign Up To Our Newsletter