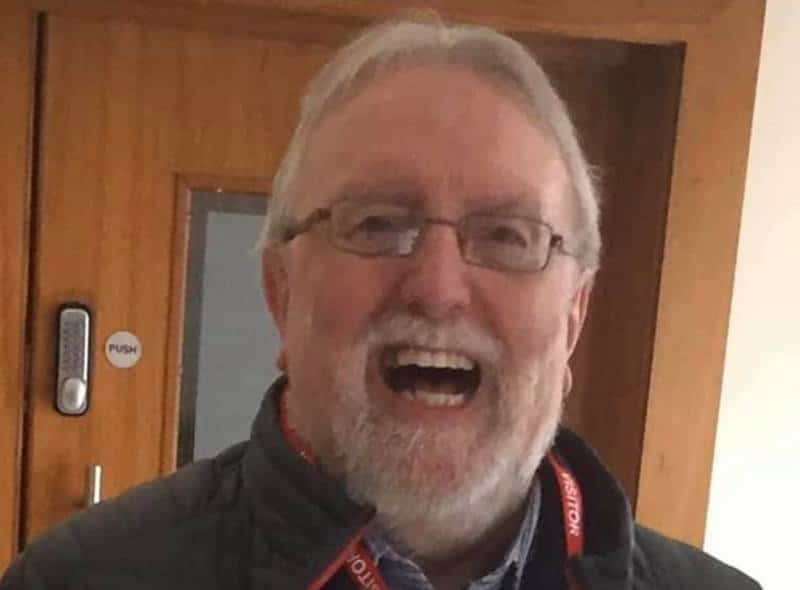 Tributes have been paid to "a real character and a real gentleman" who sadly died just over a week on from one of his lifelong friends.
Noel Bibb passed away peacefully on Thursday at the Southern Area Hospice in Newry.
Noel lived in Waringstown and was a football fanatic, whose love and involvement with Waringstown FC, was unrivalled.
The Mid-Ulster Football League paid tribute to one of its "true kindred spirits".
"Thanks almost single-handedly to Noel, Waringstown FC competed for over 3 decades in the Mid Ulster League, with Noel acting as player-manager in the main, alongside a host of other official roles at the club.
"To quote another local Lurgan source, 'Bibbo was a real character and a real gentleman, playing football until he was almost sixty years of age. He loved nothing better than to get the boots out on a Saturday afternoon and give it his all. He played centre half and could mix it up with the best of them. Many's a young and upcoming footballer thought he looked slow and awkward, but Bibbo played with a wise head and few ever got the better of him.'"
The MUFL added: "Noel also worked in the Goodyear Social Club 'doing their books' for many years, running the club alongside his lifelong friend Tony Moore, who tragically also passed away a few days ago.
"After work, several times a week, Noel enjoyed 5-a-side football in the club, playing alongside many of Lurgan and District's finest local football talent, including Tony's own son, Stevie.
"On behalf of the MUFL family we offer our deepest sympathies to his wife Jennifer and girls Jacqueline and Elizabeth. Rest in peace, Bibbo old friend."
Others were quick to pay their own tributes.
David Martin commented: "I have known Noel, (Bibbo) for over 50 years, proud to call him a friend, played football with him and against him, refereed him and his team many times, socialised with him multiple times and I honestly could not have more respect for any man.
"He was a true gentleman a genuine guy. He will be sadly missed, but he is now with his Lord and Saviour no more sickness or pain. May God bless Jennifer and the girls."
Killian Kerr added: "One of the most decent and likeable people I have ever had the privilege of knowing. A real gentleman who treated everyone with the utmost respect and he, like Tony Moore, will be missed. Thanks for everything and RIP Noel."
"Another legend lost. Genuinely an all round nice man, may you rest in peace. Our sincere condolences to the family," said Jim O'Brien.
John McDowell said his first ever game as referee was Waringstown and how he will never forget the kindness of Noel.
"At the end of the game Noel shook hands with me and said – I wish you the best of luck young fella and I hope that's a first step towards a long and successful career as a ref," he recalled.
Noel was the beloved husband of Jennifer, loving father of Jacqueline (Sweeney) and Elizabeth (Nesbitt), father-in-law of Andrew and Martyn, grandfather of Reuben, Abigail, Joshua and Emily and dear brother of Marie (Pickering) George Bibb Snr and Bert Bibb.
Funeral Arrangements Later, enquiries to Ronnie Russell Funeral Director, Waringstown, 028 3834 7386.
Sign Up To Our Newsletter