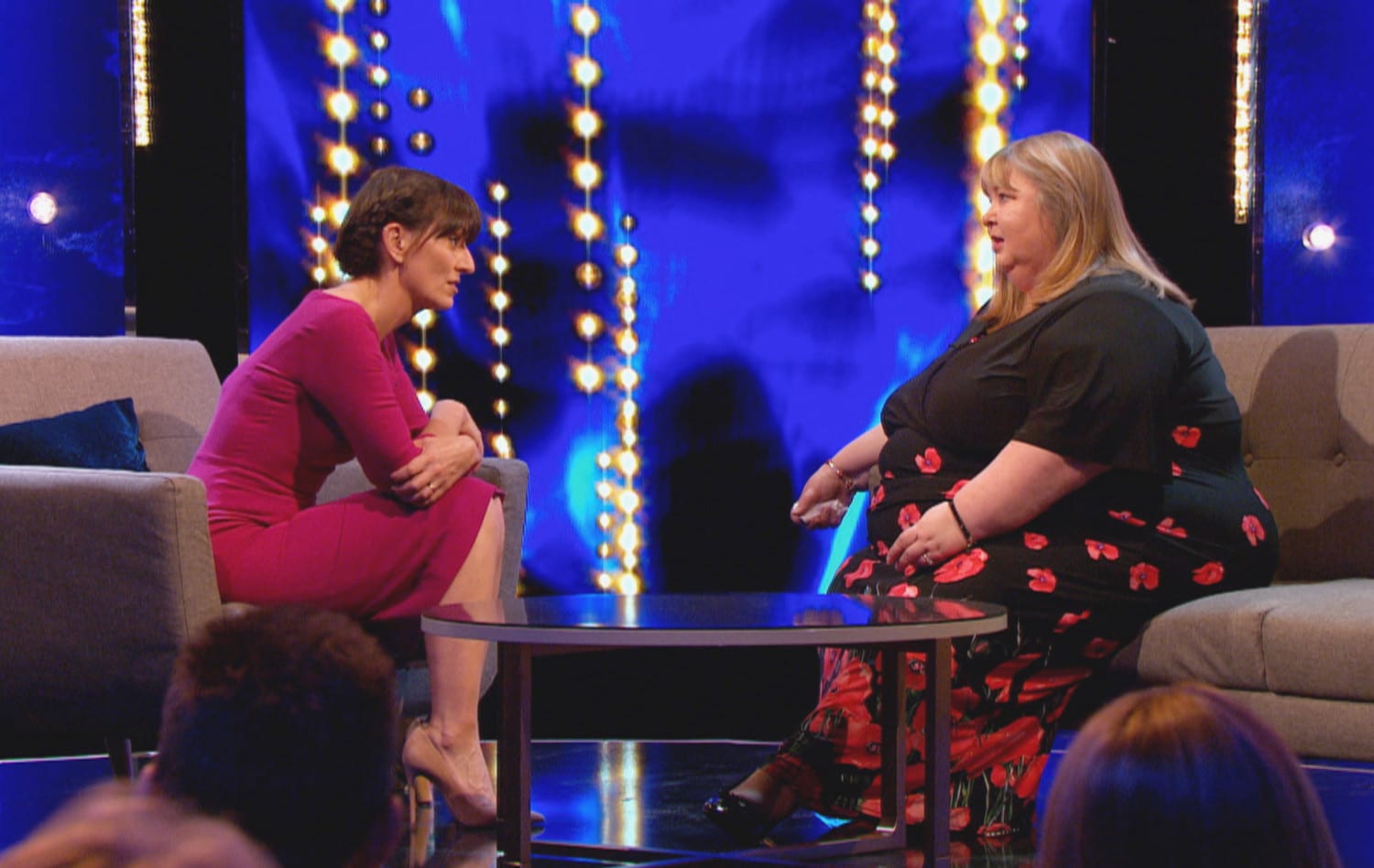 A Co Armagh woman desperate to lose 10 stone and marry her soulmate will appear on ITV's This Time Next Year show tomorrow (Tuesday) night.
Tracey Geddis, a 50-year-old advanced nurse practitioner from Lurgan, is hoping to lose 10 stone and final get married.
Tracey, who weighed 28 stone, has been with her partner Jason for 17 years, having met when he was a patient in Lurgan Hospital, where she worked at the time.
Whilst she would love to marry Jason, Tracey admits she couldn't bear to the thought of wearing a dress at her current weight.
Desperate to marry her 'soulmate' Tracey is determined that she will lose the weight and finally get to walk down the aisle.
Hosted by Davina McCall, This Time Next Year, charts the ups and downs of people who are willing to try and turn their life around within the following 12 months.
However, viewers won't have to wait a year to see the difference.
Speaking to the Belfast Telegraph, Tracey said the experience was tough but "I had great support from family and friends".
Now living and working in Stoke, Tracey said there were so many from her home who came over and supported her.
"The entire front row of the audience was filled with colleagues, my personal trainer and my friends from Northern Ireland," she explained.
"Four of them flew over specially for the show – and flew back the next day to return to work.
"The support from everyone at home in Northern Ireland was second to none."
Did Tracey accomplish her goal? Find out tomorrow, when This Time Next Year airs on ITV at 8pm.
Sign Up To Our Newsletter