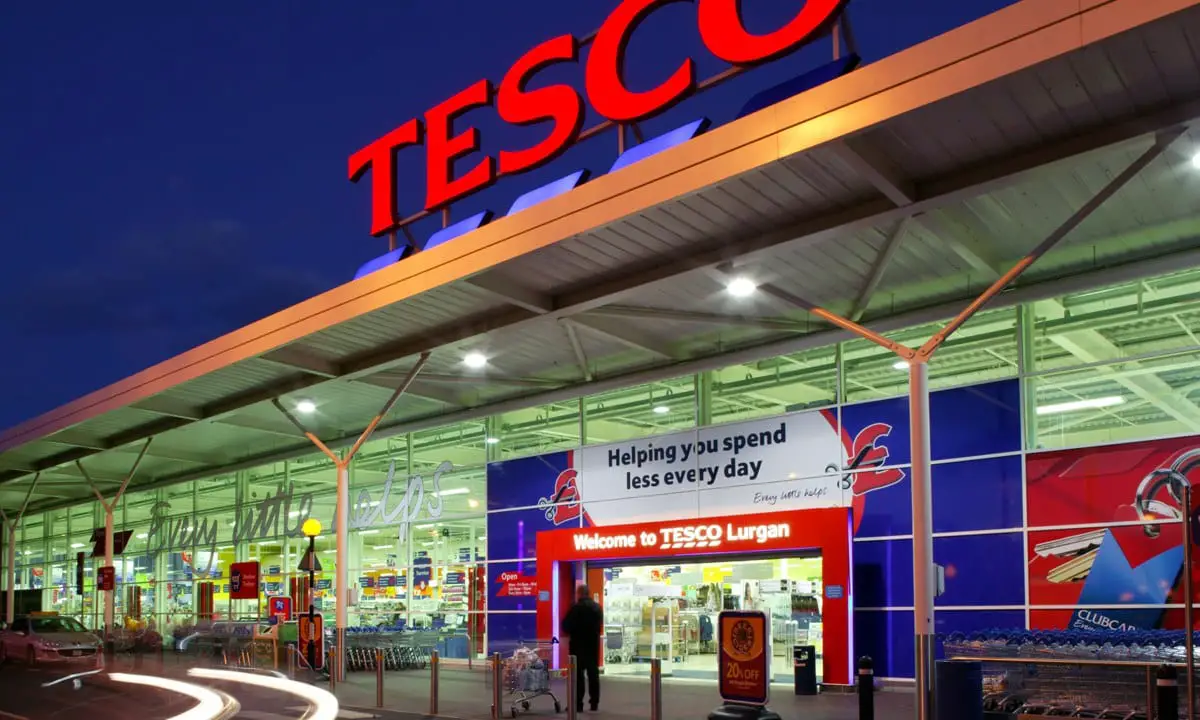 Two women who were served with a blanket ban on entering any commercial premises following a nine-day crime spree at a Lurgan supermarket have been granted a relaxation because "they're entitled to live".
Defence solicitors for 21-year-old Chloe Wilson, of Alfred Terrace in Craigavon, and 41-year-old Denise Magowan, of Windsor hill, Waringstown, argued that District Judge Bernie Kelly's sentencing in the Magistrates' Court earlier this month was excessive.
Wilson was convicted of eight counts of theft from Tesco on Millennium Way between August 24, and September 2, 2021, totalling in excess of £600, while Magowan was convicted of six counts of theft, in excess if £540, on similar dates.
In response to the appeal against the blanket ban, a submission from a police sergeant in Lurgan stated that while police "have no comment to make on Judge Kelly's blanket ban on entering commercial premises", should the appeals court feel, that "despite the defendant's prolonged campaign of thefts, some degree of leeway was justified, then police would hope that some protection remained in place for retail owners and would suggest that perhaps a middle ground might be found".
The sergeant suggested that the defendants were not to enter any commercial premises where self scan facilities are available.
Defence solicitor for Magowan, Conor Lunny, suggested the variation relate solely to prohibiting the two women from entering the Tesco store in Lurgan.
He said: "Notably, Magowan has a very limited record and both defendants entered guilty pleas, so it isn't as if there is a pattern here, albeit it's accepted that there are six separate kinds of shoplifting over a short period of time.
"Miss Magowan isn't in court today by virtue of her working; she works full time as a cook at a local school, so I respectfully suggest there aren't any obvious criminogenic factors that might give your court concern as to fear of repetition of offences."
Wilson's defence counsel stated that she "has no record whatsoever" and "the difficulty in this case is that she can't even walk to the local shop to buy a pint of milk or put fuel in her car", to which His Honour Judge Patrick Lynch QC said: "They're entitled to live."
Mr Lunny, on arguing against the suggestion to ban the defendants from premises with self-serving scanning devices, said: "I can say from personal experience, my local express shop – it's a Co-Op – is now equipped with scanners. I know petrol stations have self scanners…so it isn't just large grocery shops that have those facilities these days. That's the issue. I think the difficulty is the prevalence of these scanning machines nowadays which essentially equates to that blanket ban."
Judge Lynch retorted: "I'm trying to think myself, if I was banned from self scanning…yes, there's a place I could go to."
The court heard that the closest shops to both of the defendants do not have self-scanning facilities installed.
Judge Lynch concluded: "Mr Lunny, I'm sure your client won't starve between now and July 4."
The pair's blanket ban on entering commercial premises was amended to a ban on entering any store with self-service checkouts.
Sign Up To Our Newsletter