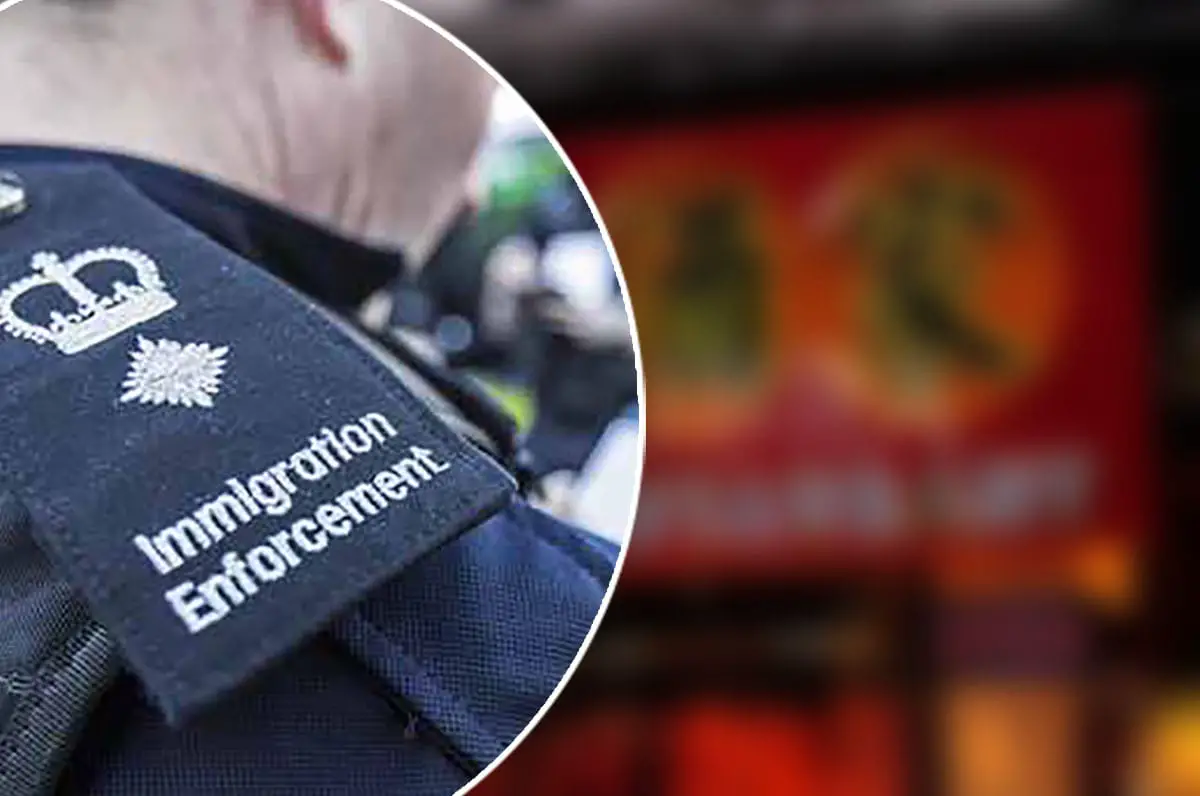 A county Armagh takeaway faces a fine of £40,000 after immigration officers paid them a visit over the weekend.
Punjabi Kebabish at Church Place in Lurgan face the hefty bill after the business was served a referral notice in relation to the illegal workers.
On the same day (Saturday), Peking Garden on Lisburn Street in Ballynahinch was also slapped with a notice.
The notices warn that a financial penalty of up to £20,000 per illegal worker arrested will be imposed unless the employers can demonstrate that appropriate right-to-work document checks were carried out, such as seeing a passport or Home Office document confirming permission to work.
If proof is not provided, this is a potential total of up to £40,000 for Punjabi Kebabish and £20,000 for Peking Garden.
Mike Golden, from Immigration Enforcement in Northern Ireland, said: "Those who use and exploit illegal workers face severe financial penalties. "We are happy to work with businesses to ensure the right pre-employment checks are carried out, but those intent on operating outside the law will be found and will be punished."
A 21-year-old woman and 25-year-old man, both from Pakistan, were arrested at Punjabi Kebabish after it was found they had entered the country illegally.
A 37-year-old Chinese man who is a failed asylum seeker with no permission to work was found working illegally at Peking Garden.
He was removed from the premises and must now report regularly to Immigration Enforcement while his case is progressed.
People with information about suspected immigration abuse can contact https://www.gov.uk/report-immigration-crime or call Crimestoppers on 0800 555 111.
Information to help employers carry out checks to prevent illegal working can be found here.
It includes a quick answer right-to-work tool to help employers check if someone has the right to work in the UK.
Sign Up To Our Newsletter