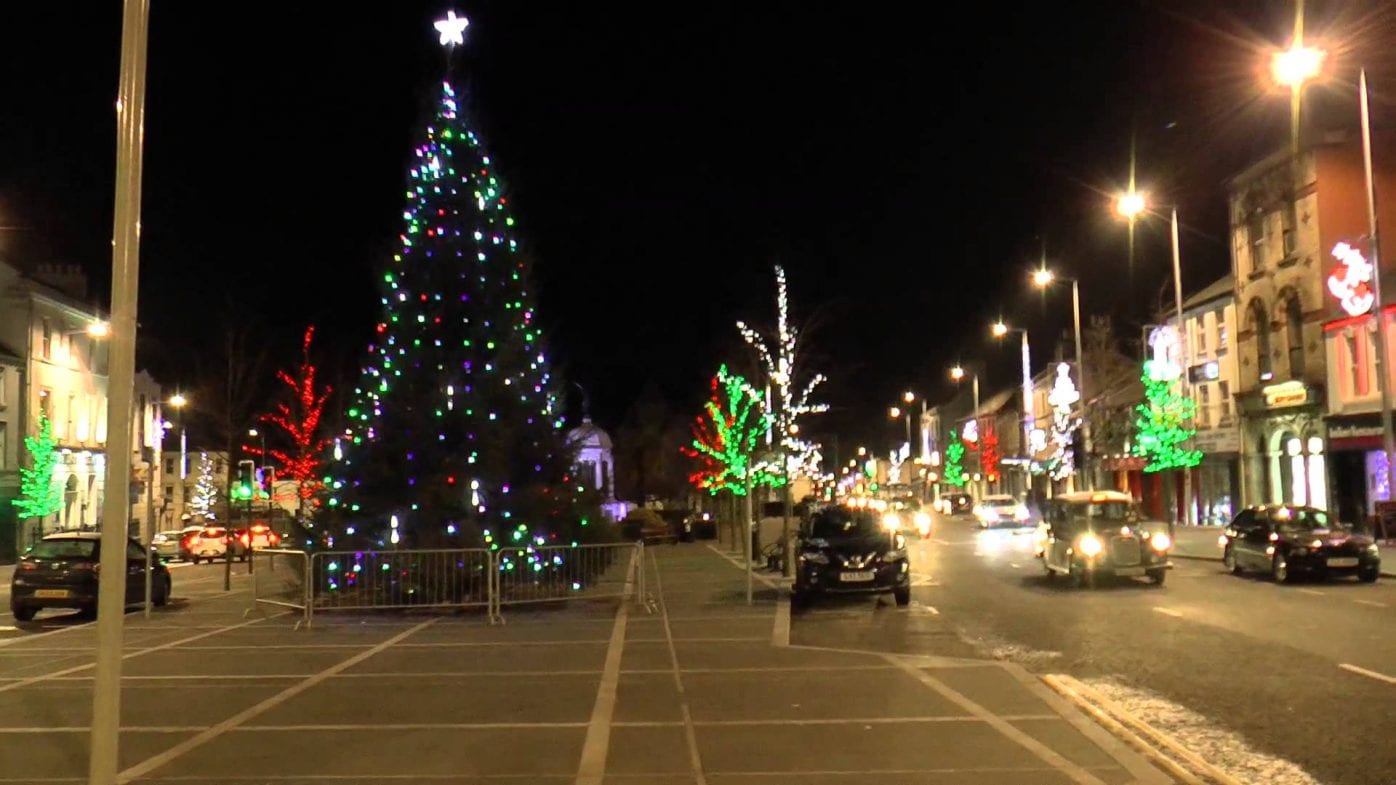 A Lurgan man has been handed a suspended prison sentence for assaulting a man "old enough to be his father".
The district judge asked the 24-year-old: "Do you think it is right for young people to treat the elderly like this and on the mouth of Christmas?"
Aaron Ashley Follis, of Gilford Road, pleaded guilty to common assault at Craigavon Magistrates' Court on Wednesday.
It was heard that on December 22, at 2am, police received a report from a man who claimed he had been assaulted on High Street, Lurgan.
He had been standing with a friend when he was approached by another group of men who were arguing.
The injured party's friend told the group to stop arguing because it was Christmas.
At this point, Follis, one of the men in the group, said to another that he had his back.
The defendant punched the injured party in the head causing him to fall before kicking on the ground.
Officers arrested the defendant and observed that the injured male had a cut above his left eye.
When interviewed on January 15, Follis said he had been intoxicated at the time and he had felt his friend needed assistance.
He accepted punching the injured party but denied kicking him whilst he lay on the ground.
Defence barrister Gavyn Cairns stated: "Mr Follis made the case that he did not kick the injured party, this was a plea but for the position taken by the prosecution.
"He was not the first to lead; he has one previous conviction for assault from 2016 and his is not a record peppered with offences of a similar nature."
District Judge Bernie Kelly said: "This was a man who was a good bit older than him. He has no respect for anyone older than him.
"This was a thoroughly nasty incident as he showed no care or regard for any other human being."
She added: "This human being was old enough to be his father. Do you think it is right for young people to treat the elderly like this and on the mouth of Christmas?"
Follis was sentenced to three months in prison suspended for two years.
Sign Up To Our Newsletter
Sign up to our newsletter for major breaking news stories as they happen – right to your inbox.