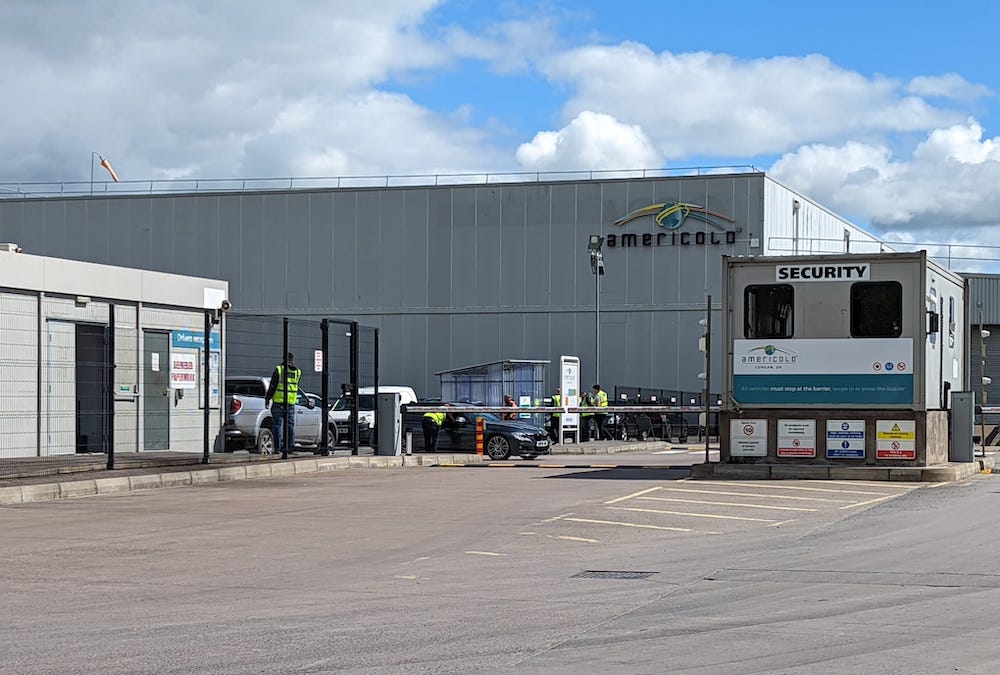 A number of long-serving staff members have reportedly been axed at a Co Armagh haulage firm, Armagh I understands.
This publication has been informed that long-serving and loyal employees at Americold, in the Silverwood Industrial Estate in Lurgan, are being told they are no longer needed and have been sent home.
The move has come as a shock to those employees who were not aware their jobs were in any danger until they were informed just after 9am this morning (Monday).
While the number of roles affected is unknown, Armagh I understands it is double figures.
One of those employees – a supervisor with many years of service at the company – told Armagh I that staff, from 9am this morning, have been taken in one by one and told they are no longer required. They were reportedly told to leave their belongings; keys, laptops, phones and go.
The source, who wished to remain anonymous, said he was told the reason he was being let go was "due to a change in business needs".
"A number of staff have been let go or suspended with no forewarning, no investigation and no heads up," he said.
"Some staff have been released…it has been a very haphazard approach.
"These are people who have been with the company for 20 years, 30 years; management, senior staff and all local staff..
"It's very much like the P&O scandal of a few months ago. Staff given no warning that they were going to lose their jobs, all dismissed. There's maybe 300-400 employees here, between full-time and part-time. I don't know how many are going to be let go.
"It's disgusting based on some of the staff's years of service. Just speaking to some of them with over 20 years of service. Another person who had over 10 years of service. People have been there a lifetime and know nothing else; they're maybe qualified in nothing else, but they do a damn good job every single day, putting their heart and soul into it.
He added: "My phone has been bouncing, people calling and texting wondering if their job is safe. I just can't give them those answers because I just don't know.
"I care for them quite a lot as their supervisor, they were all in my team. We built a good wee team around them, they would go to the end of the earth for you and it feels like you don't know who is at risk. These are good people, locally based about to lose their jobs.
"The company has a corporate and social responsibility to all the stakeholders of the business; that's the employees, the customers, the suppliers, the local people. They don't just owe it to the shareholders – there are stakeholders too."
Americold bought the firm from Agro Merchants – which employs around 400 people in Lurgan alone – in 2021.
Armagh I has reached out to Americold for comment.
Sign Up To Our Newsletter