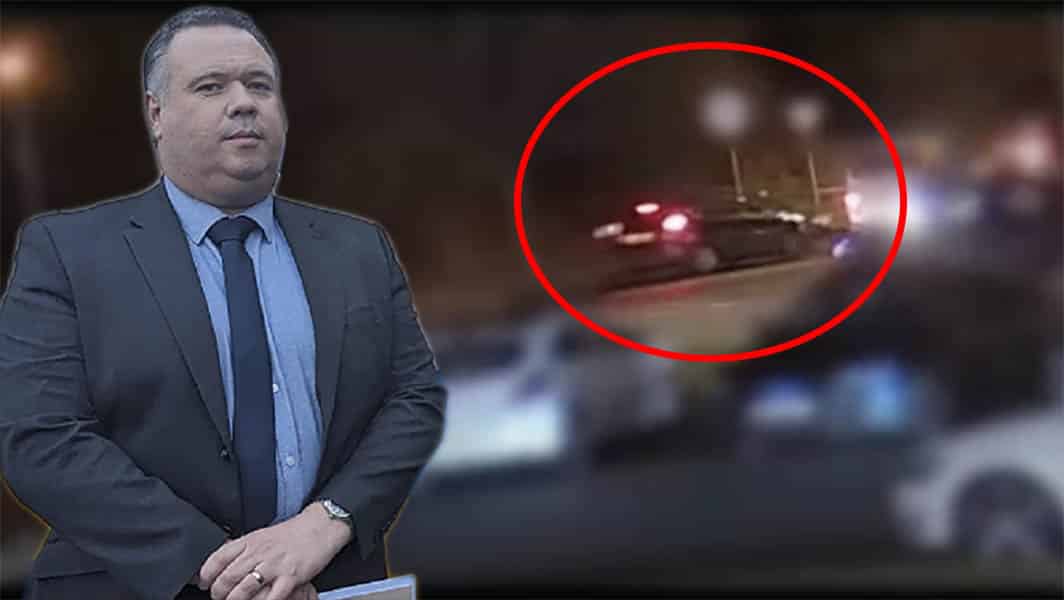 Seven men have been remanded in custody accused of attempting to murder Detective Chief Inspector John Caldwell as he coached a youth football team in Omagh on February 22.
Omagh men Jonathon McGinty, 28, from St Julian's Downs, Gavin Coyle, 45, from Mullaghmore Drive; Robert McLean, 28 and James Ivor McLean, 72, and Alan McFarland, 47, of all Deverney Park, along with Matthew Joseph McLean, 33, of Glenpark Road, Gortin and Brian Carron, 38, of Claremount Drive, Coalisland are jointly charged with attempting to murder of DCI Caldwell.
Matthew McLean, McFarland, McGinty are further accused of preparing for acts of terrorism by the provision of vehicles.
Carron who refused to recognise the court, and Coyle are further accused of belonging to the IRA.
Detective Chief Inspector Neil McGuiness told a special sitting of Dungannon Magistrates' Court all charges could be connected.
Only James McClean, Coyle and McGinty applied for bail at this stage.
The court heard a car (known as Fiesta 1) was purchased at an auction at which James McLean allegedly attended.
Matthew McLean allegedly then purchased the registration plates found on Fiesta 1 which was burnt out in the aftermath.
He also bought a second set of registration plates, making a call to Coyle immediately afterwards with DCI McGuiness telling the court "there is a longstanding connection" between the pair.
A second car (Fiesta 2) purchased in Newtownabbey, was seen leaving Belfast around 12.50pm on 12 February and Fiesta 1 leaves the Coalisland area around 3pm the same day.
McGinty is believed to have been driving a black Mercedes in the area, at some point returning to his house, allegedly leaving his phone behind before travelling to Coyle's home.
Three vehicles are seen in "very close convoy" at Drumnakilly Road heading toward Omagh around 5.43pm.
On the evening in question, DCI Caldwell was taking football practice, which had recently moved to a new start time of 6.30pm, having previously commenced at 7pm.
Fiesta 1 was seen in the location on four occasions prior to the attack, until around 8pm when two gunmen fire multiple shots at DCI Caldwell
Fifteen minutes later Festa 1 is found on fire.
The Mercedes then travels to Ivor McLean's address where two people in dark clothing exit the rear.
Five minutes later the Mercedes followed by a white Transit Van, believed to be driven by James McLean, travels to Matthew McLean's home address then returns to Deverney Park
"It is our belief this is the clean-up operation following the attack," said DCI McGuiness.
Fiesta 2 would be found "burned to a crisp after a fairly dramatic ignition" in Ardboe with no registration plates.
Evidence to suggest CCTV footage of the previous number of days had been deliberately deleted and overwritten.
Clothing linked to Carron recovered indicative particles of CDR (cartridge discharge residue) and glycerine while other trace evidence was found in Coyle's wallet.
Detective McGuiness remarked: "This was a well-planned, well-resourced attempt to murder John Caldwell. It was a very wide-ranging conspiracy. We believe James McLean played a critical part in the clear-up and transportation of others in this operation."
McLean was said to have 57 previous convictions including possessing a firearm although some time ago, but nonetheless DCI McGuiness expressed concern around bail as "if convicted there will be a lengthy prison sentence and he may not wish to make himself amenable. This investigation is continuing and there are many witnesses who may be at risk should bail be granted. I believe there will be a clear cooling of witnesses coming forward".
While lawyers for Coyle contended the case against him will "evaporate" in time and bail should be granted, DCI McGuiness pointed to a lengthy criminal record and is currently awaiting sentencing on separate terrorism offences relating to the attempted murder of a police officer in 2008.
In respect of McGinty, DCI McGuiness said there are also previous convictions and it is believed he too played a key role, adding: "The claim of responsibility issued by the New IRA pointed to further attacks …. there are also elements which point to this being a personal attack on DCI Caldwell who was very gravely injured.
"He was the investigating officer in many of the accused and that almost runs as a golden thread through this matter. DCI Caldwell was aware of multiple threats against him. The determination shown and the level gone to in this attack would indicate ongoing threat … the two firearms used have not yet been recovered."
Refusing bail, District Judge Steven Keown, stated: "This was a meticulously planned attack. The risk of reoffending is unmanageable."
All accused will appear again by video-link at Omagh Magistrates' Court
Sign Up To Our Newsletter