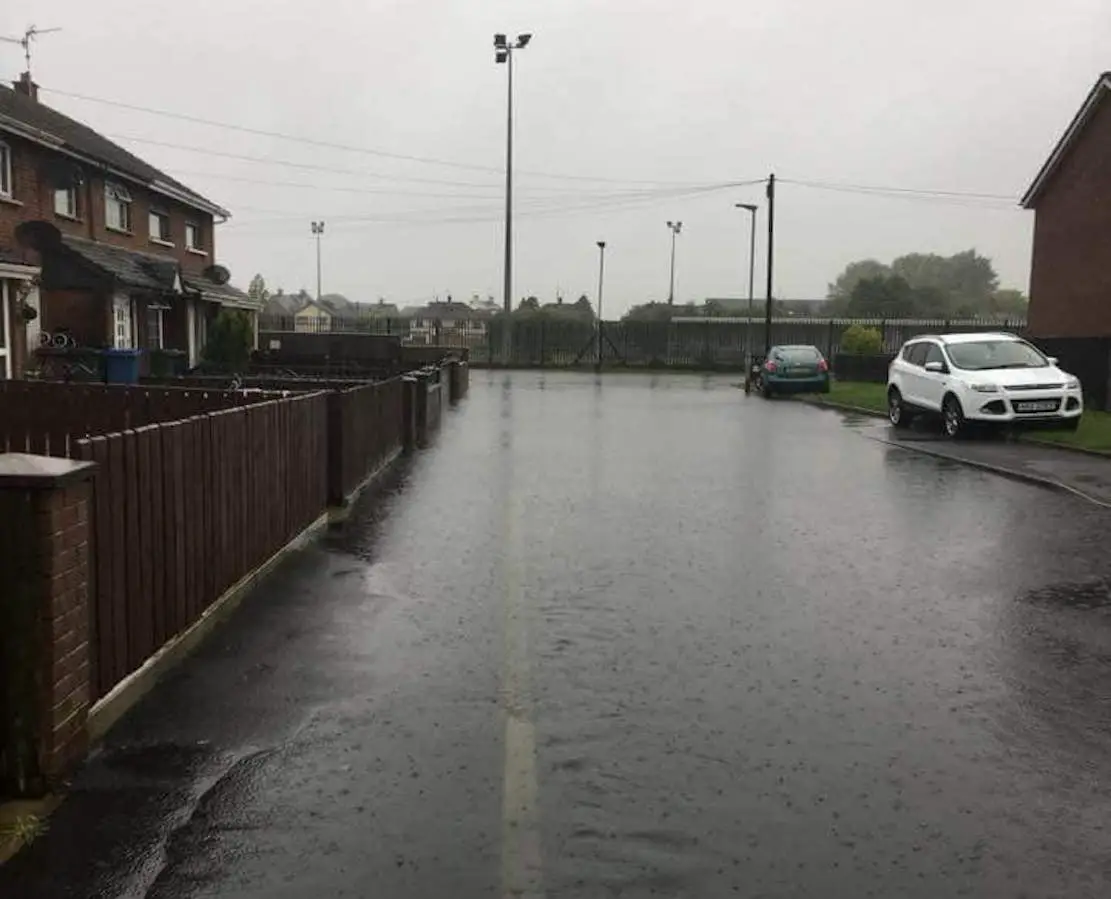 Serious concerns have been raised over the the lack of preparations in dealing with flash flooding despite a weather warning being put in place.
Many homes and businesses across the borough were damaged as the rain water caused huge problems throughout Saturday afternoon.
Sinn Féin councillor Keith Haughian said homes in Deans Walk and Wakehurst were badly affected as well as in the Lavery Avenue, Westwood and Kilwilke areas of Lurgan.
"We as a party have serious concerns about the lack of preparations made despite a weather warning," said councillor Haughian.
"We will be asking serious questions about the state of our sewerage system and its capacity to deal with heavy rainfall in the future.
"Residents in several areas reported this as having happened in previous years.
"This is simply not good enough."
Councillor Haughian, who is also chair of the Environmental Committee on ABC council, added: "We have requested a meeting with senior council staff to ascertain why there was such a lack of joined up action on Saturday.
"It's not acceptable that these large departments and organisations were without a coordinated plan for what appears to have been an entirely predictable scenario.
"We will want to assurances to ensure residents don't suffer this again.
"Whilst I would like to place on record our thanks to the fire and rescue service and the individuals on the ground from the various agencies it is clear that more could have been done.
"The pace of the cleanup in some areas is also something we as a party are not happy about.
"We have been making efforts to ensure anyone who feels they are entitled to the emergency fund are able to access information and also directing NI water cleanup services to areas of need. Anyone who needs assistance should contact our office."
Sign Up To Our Newsletter