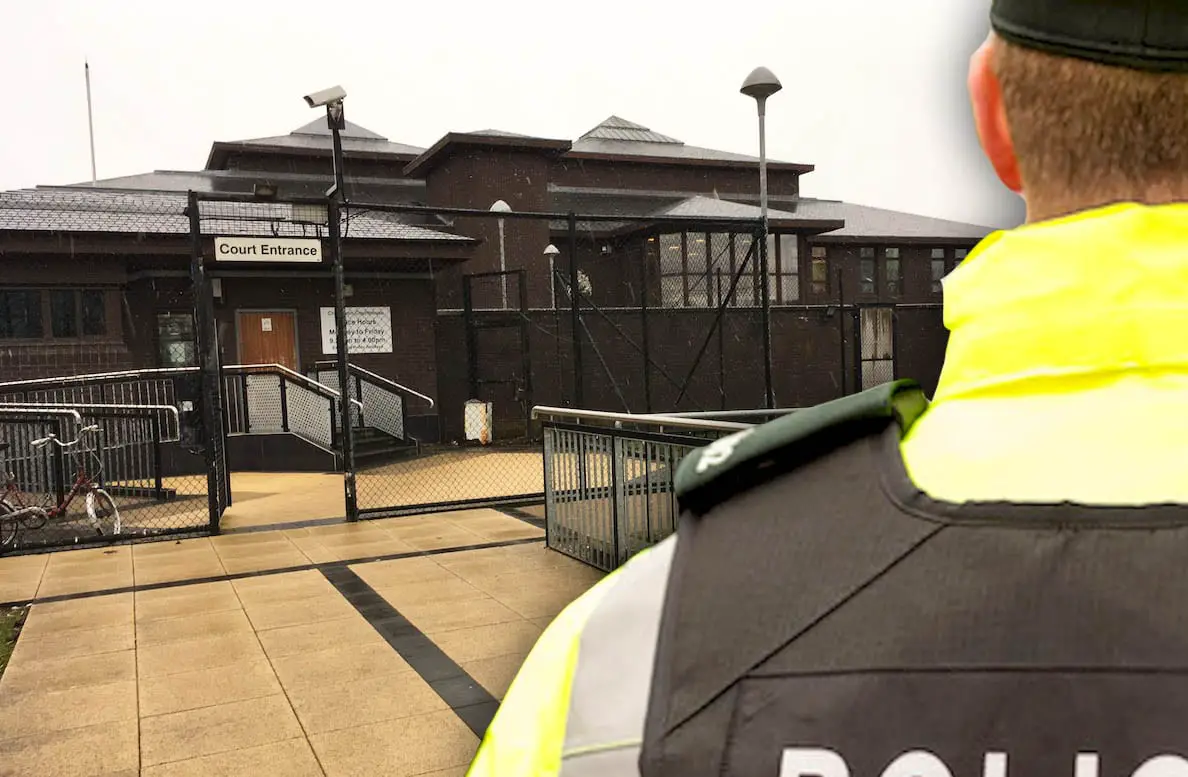 A man was found in a vehicle in Lurgan in the early hours of the morning when he took 'refuge' after stealing items from a nearby shop.
Thomas James Coleman (29), of no fixed abode, Derry, was sentenced to eight months in prison after he pleaded guilty to two charges of theft and one of interfering with a vehicle.
He appeared at Craigavon Magistrates' Court on Friday by videolink from Maghaberry Prison.
The first charge was that he stole goods worth around £10 from The Spar at Loughview on the Lough Road and the second that he stole items of unknown value belonging to Paul McCormick.
The third charge was that he interfered with a vehicle at Turmoyra Court.
The court heard the offences took place on October 24 last year but by the time police arrived, the culprit had made off.
He was later found inside a Black Jeep Grand Cherokee in the driveway of a nearby house.
Police searched him and found a pair of sunglasses, headphones, a pair of religious medals and a large quantity of sugar.
The owner of the vehicle said he had not given permission for the defendant to be in the vehicle.
Defence barrister Blaine Nugent said his client had already served the equivalent of a six-month sentence.
He said he was remorseful and had apologised to the injured party.
"It seems like it was opportunism on his part, looking for shelter or refuge," he said. "He had tried to get into a car late at night and was found in the car with the owner's belongings, that being the sunglasses and the pair of medals."
He said it was an "unsophisticated" offence and the goods stolen were of a very low value.
Mr Nugent said his client had taken five diazepam before attempting to catch a bus to Dungannon, where he has family, but was unable to find one.
Deputy District Judge Philip Mateer told Coleman he had to consider his poor criminal record stretching back to 2008 and that a pre-sentence report noted he presented a high likelihood of reoffending.
The Probation Service also noted that he had a poor record of compliance.
Sentencing him to eight months on the first two charges of theft and three months to run concurrently on the remaining charge, Judge Mateer said he would have some extra time to serve but "hopefully it will bring home to you that you really do have to change your lifestyle".
Sign Up To Our Newsletter