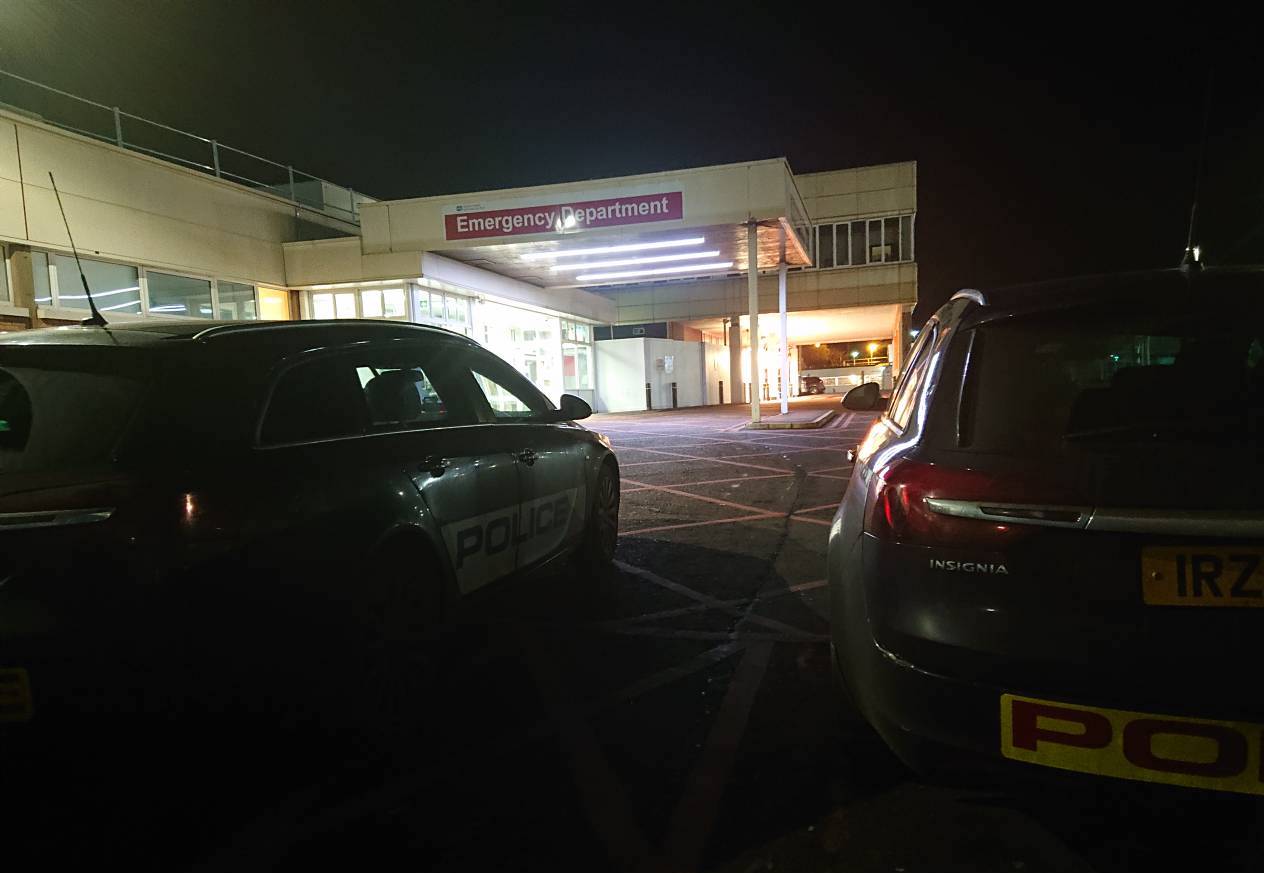 A Maghery man who bit an officer after he was taken to hospital following self-harming has been sentenced to three months in prison.
Court heard the 31-year-old shouted phrases such as "where have the IRA gone?" and "bring back the IRA" whilst in hospital.
Eamon Joseph McKernan, of Marian Avenue, pleaded guilty to disorderly behaviour and assault on police at Craigavon Magistrates' Court on Friday, appearing via videolink from Maghaberry.
It was heard that on May 17, police were called to an address in Maghery and on arrival they found the defendant with cuts to his left and right forearm.
The spoke to McKernan who explained his annoyance at not being able to get a medical appointment.
Police then took the defendant to Craigavon Area Hospital voluntarily with his mother.
A short time later staff at the hospital called police to report that McKernan was being disruptive and they were unable to restrain him.
When officers arrived, the defendant was initially calm but then began shouting and using profanity and this continued despite several warnings.
It was heard the defendant shouted phrases such as; "Where have the IRA gone?" and "bring back the IRA".
McKernan was subsequently arrested for disorderly behaviour and made no reply to caution.
The defendant was placed in the rear of a police vehicle where he became aggressive.
He continued to shout and swear and when officers approached he kicked out at them.
McKernan had to be restrained; whilst an officer attempted to place a seatbelt on the defendant he was bitten on the right forearm.
Defence counsel stated: "This is a man with significant mental health problems which have led to self-harm. On this occasion he had sliced his own hands with a Stanley knife. This is combined with alcohol misuse.
"He had been living with his parents but they have not been able to cope with his mental health problems."
He continued: "He was subsequently transferred to a hostel in Belfast where it all fell apart. He was in breach of licence when he was sentenced to nine months in prison for theft in Belfast.
"His behaviour in the hospital was appalling. It was a mix of alcohol and his mental health problems. This is a troubled man. I just hope upon his release there is a period of licence or more assistance for his parents."
District Judge Bernie Kelly stated: "Given your current status I don't see the point in ordering a pre-sentence report given that you will not be released until next year.
"I have to take into account your previous record plus the nature of this offence in a hospital along with the biting of an officer, therefore, there is only one penalty I can impose."
McKernan was sentenced to three months in prison which were ordered to run concurrently with his current sentence.
Sign Up To Our Newsletter