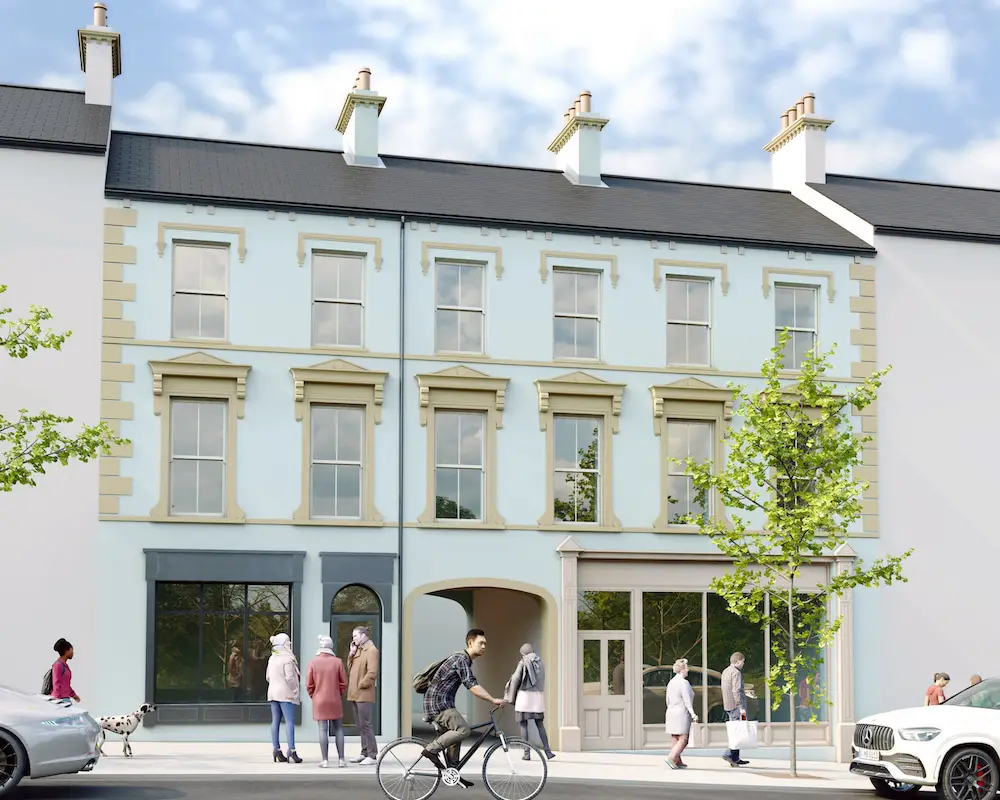 Multi-million-pound plans to lovingly restore 14 of Lurgan's historic buildings to their former glory got underway this month, thanks to the Lurgan Townscape Heritage Scheme.
The Scheme, which will support the investment of over £7 million into Lurgan's conservation area, is collectively funded by local property owners, Armagh City, Banbridge and Craigavon Borough Council, and National Lottery players through The National Lottery Heritage Fund.
The first phase of the Scheme got going in May as £3 million renovation works to four historic properties at 3 & 5 Market Street, 47 High Street and 38 North Street began.
Over half of this investment has come from the property owners themselves, supported by additional investment from ABC Council and The National Lottery Heritage Fund.
Restoration works at 3 & 5 Market Street will see number 3 rise again, 15 years after it was demolished, healing an unsightly gap in the town centre. Plans also include the refurbishment of number 5 and once the project is completed two shop units and five apartments will be created.
While at the top of the town, number 47 High Street will be returned to its Georgian splendour. Formerly home to Pedlow's and later Best's dentist, the plans will help safeguard one of Lurgan's oldest and most historic buildings for future generations to enjoy.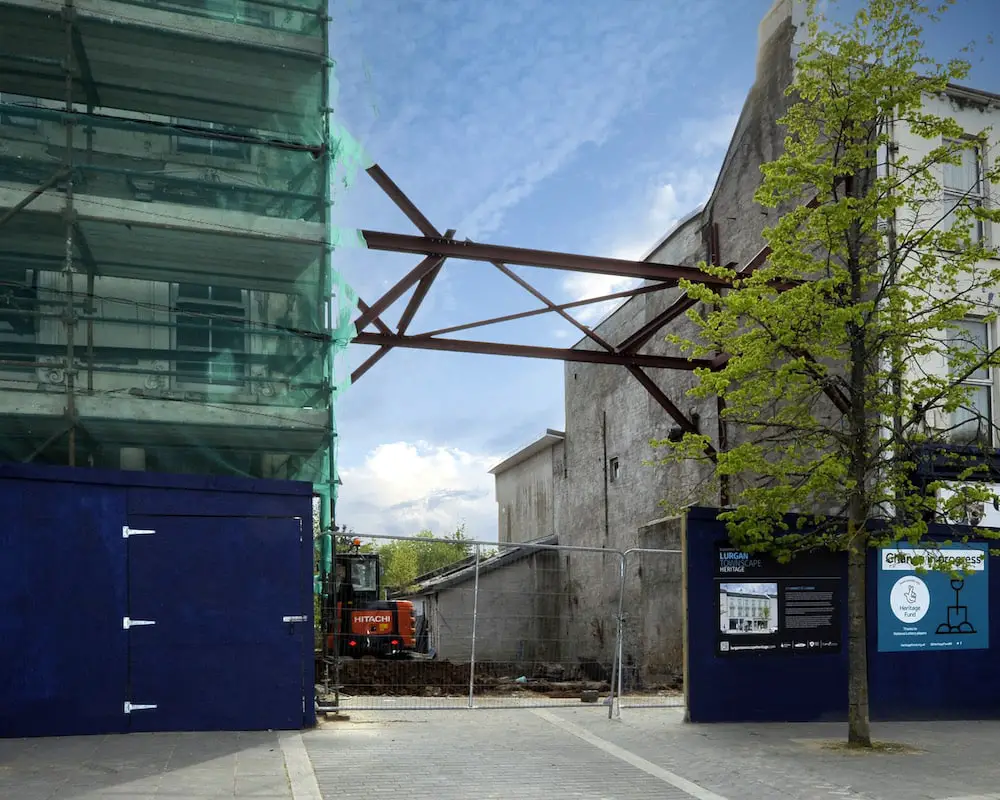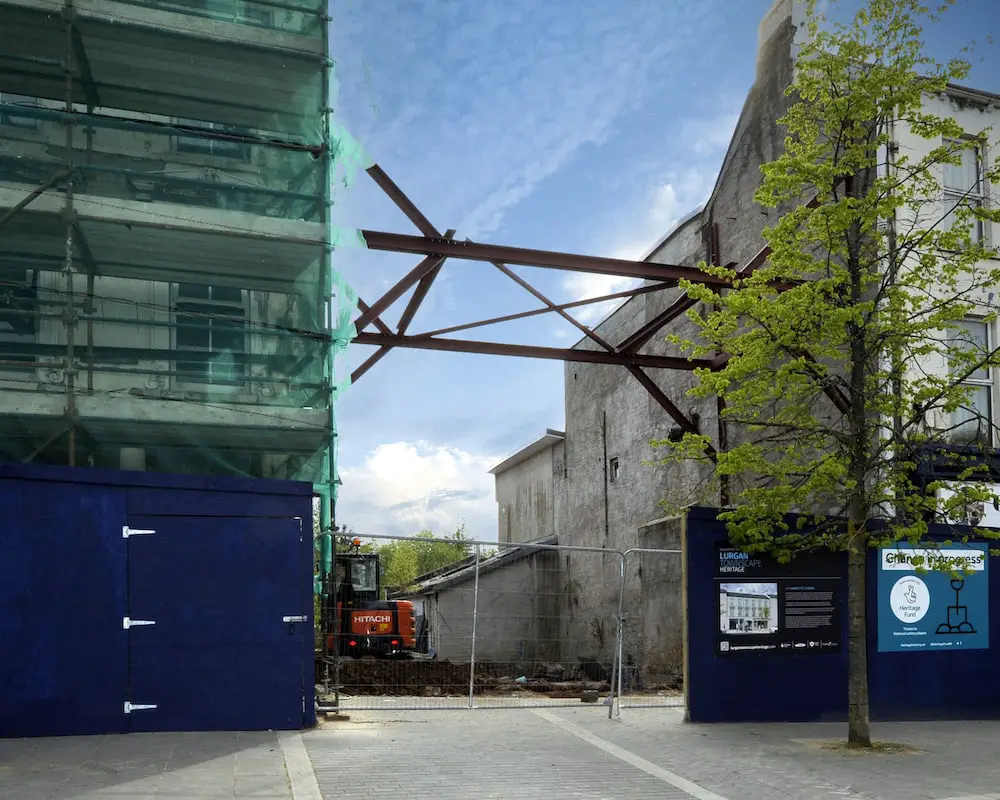 Meanwhile at 38 North Street, home of the Irish National Foresters, will be transformed from the currently derelict listed front building into a new conference and meeting hub for the Foresters and local community.
Lord Mayor, Councillor Paul Greenfield, said: "It is fantastic to see the start of this ambitious regeneration programme get underway in the historic town of Lurgan. As one of the oldest settlements in the borough, Lurgan is home to over 40 historic listed buildings, which no doubt gives the town its distinctive architectural character and appearance.
"And with plans to sympathetically restore 10 more iconic buildings, the Scheme will start to breathe new life into Lurgan by helping create new jobs and opportunities for local people and visitors, while also preserving the town's rich and beautiful heritage.
"I would like to thank everyone involved in getting these initial projects off the ground, continuing to support many others, and for your tireless commitment, dedication and championing of Lurgan's unique heritage and history."
Dr Paul Mullin, NI Director, The National Lottery Heritage Fund commented: "Investing in heritage means investing in the community it belongs to, which is why we are proud to support Armagh City, Banbridge and Craigavon Borough Council to restore and regenerate Lurgan's historic buildings thanks to National Lottery players. This will not only preserve this important heritage to be enjoyed by locals and visitors from further afield but will also play a significant role in boosting the local economy and aiding the wider regeneration of the town."
Renovation works at 3-5 Market Street, 47 High Street, and 38 North Street will be carried out by Carey Developments Ltd., Andrew Best Construction Ltd., and G.D. Henderson Ltd. respectively.
For further information on the Lurgan Townscape Heritage Scheme visit: https://lurgantownscapeheritage.com/.
Sign Up To Our Newsletter