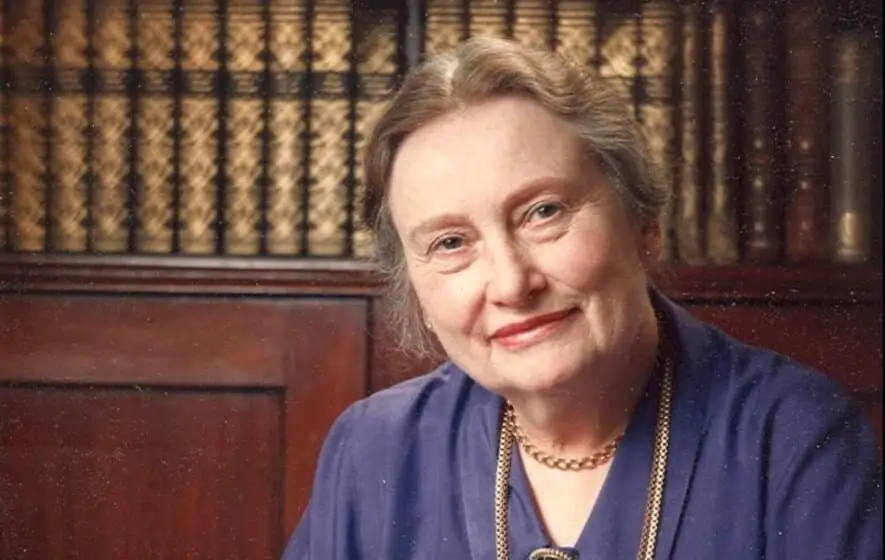 A prestigious blue plaque commemorating the work of a Co Armagh woman who founded the Northern Ireland renal service has been erected in Lurgan.
Mollie, who was educated in Kilmore and then Lurgan College, was born in Aghagallon in 1923.
She made considerable contributions to research and the treatment of kidney disease, dedicating much of her career to life-saving transplant programmes.
Following her father's untimely death in the 1930's, Mollie found herself thrust into the farming community at a tender age, whilst also attending Lurgan College.
By 1940 Mollie had progressed to Queen's University, Belfast, where she studied medicine as a high performing student. Mollie graduated MB, BCh, BAO, with honours in 1946.
By 1949, the 26-year-old was married to Max Freeland before going on to have three sons; Peter, Mark and Paul. She studied for her MD degree under the distinguished, John Henry Biggart.
Whilst impressed by her abilities, the pathologist and professor would not give her an appointment under him due to his stance on not employing married women.
Undeterred, she developed research interests in biochemistry and human metabolism, and in 1953 was awarded a grant by the Medical Research Council.
A trailblazer in the field of public health, Mollie quickly established herself as a gifted and dedicated physician, known for her compassionate care and commitment to improving patient outcomes.
Following a ceremony on Friday to mark her achievements, a blue plaque was unveiled at Lurgan College.
Speaking at the unveiling, her son Peter said "a decision was made to open a kidney unit in Northern Ireland because of her research, and for a period had the best results in the world, partly due to her determination, attention to detail and care of her patients".
In 1998, the 50th anniversary of the National Health Service, Mollie was named as one of the fifty women who had contributed most to its success with the regional renal unit in Belfast City Hospital named in her honour.
Despite facing obstacles and barriers throughout her career, Molly McGeown remained a dedicated and passionate advocate for healthcare throughout her life.
Her contributions to the field of medicine continue to inspire and inform the work of healthcare professionals around the world, and her legacy serves as a testament to the power of determination and dedication in the pursuit of progress and innovation.
A campaigner for organ donation Mollie died in 2004 at the age of 81.
Sign Up To Our Newsletter