A rally has taken place in Lurgan today to remember Natalie McNally and call for an end to violence against women.
The 32-year-old, who was 15 weeks pregnant with a baby boy, named Dean by her family, was beaten, strangled and stabbed at her home in Silverwood Green in the town on December 18.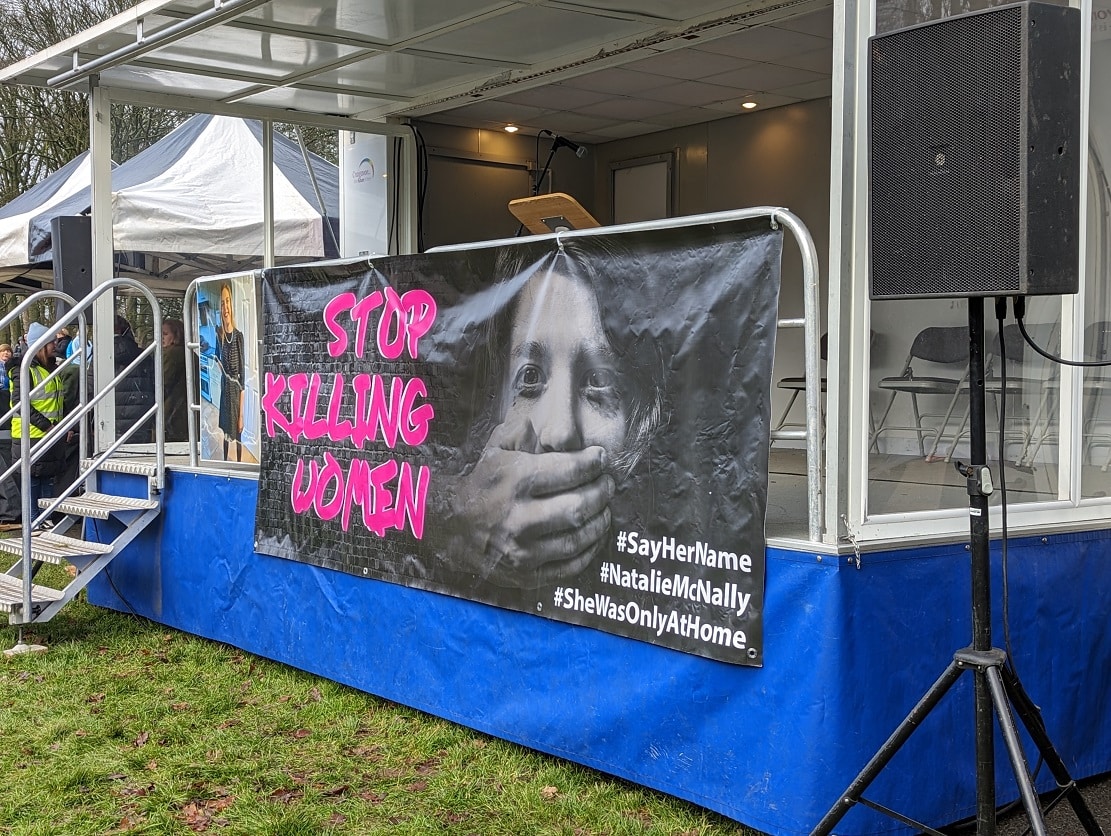 The rally was organised by the National Womens' Council (NWC) and saw hundreds of people gather in Lurgan Park to stand in solidarity with the McNally family and all victims of gender-based violence.
Natalie's parents and brothers were in attendance, alongside a number of local politicians such as the Lord Mayor of ABC Council, Paul Greenfield.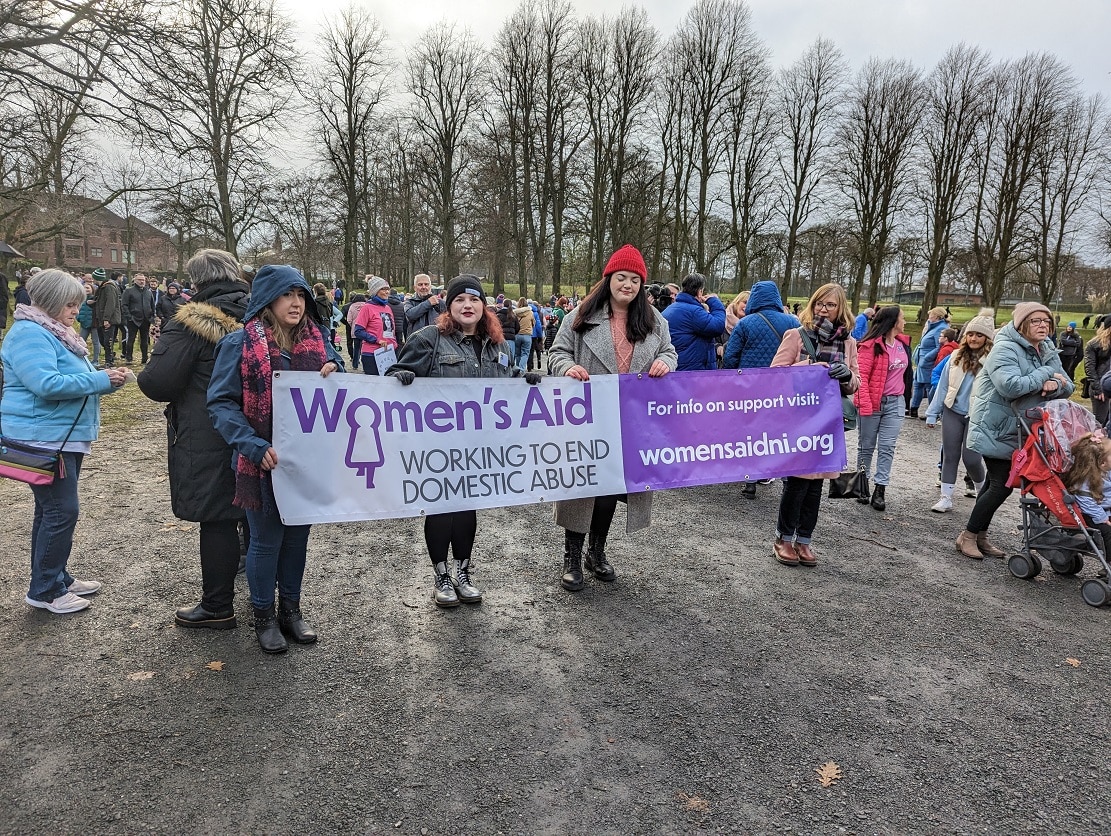 Rachel Coyle, one of the organisers, opened the rally, saying: "We will never have equality unless we end gender-based violence and the belief system that allows predominantly men to take women's lives when it suits them."
Natalie's brother Declan told the crowd that "This is how we want Natalie to be remembered. Not the way she died, but the way she lived. A beautiful, fun, wonderful person. We will remember her and he will make sure everybody remembers her."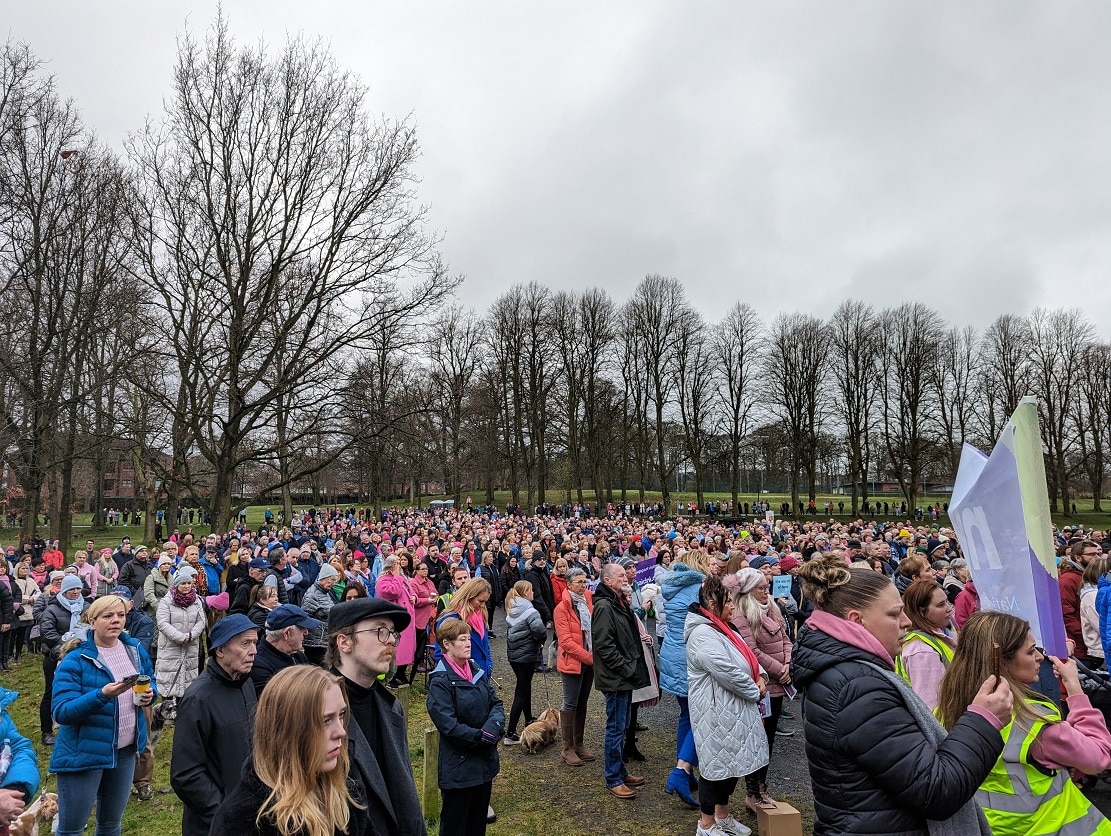 Declan introduced a poignant video collage of Natalie as a child, which was played to the crowd, accompanied by 'Do You Realize??' by The Flaming Lips.
The video was put together by Natalie's partner.
Following a speech by feminist activist Ailbhe Smyth, the rally was closed with a performance of the song 'Human' by Natalie's favourite band, 'The Killers.'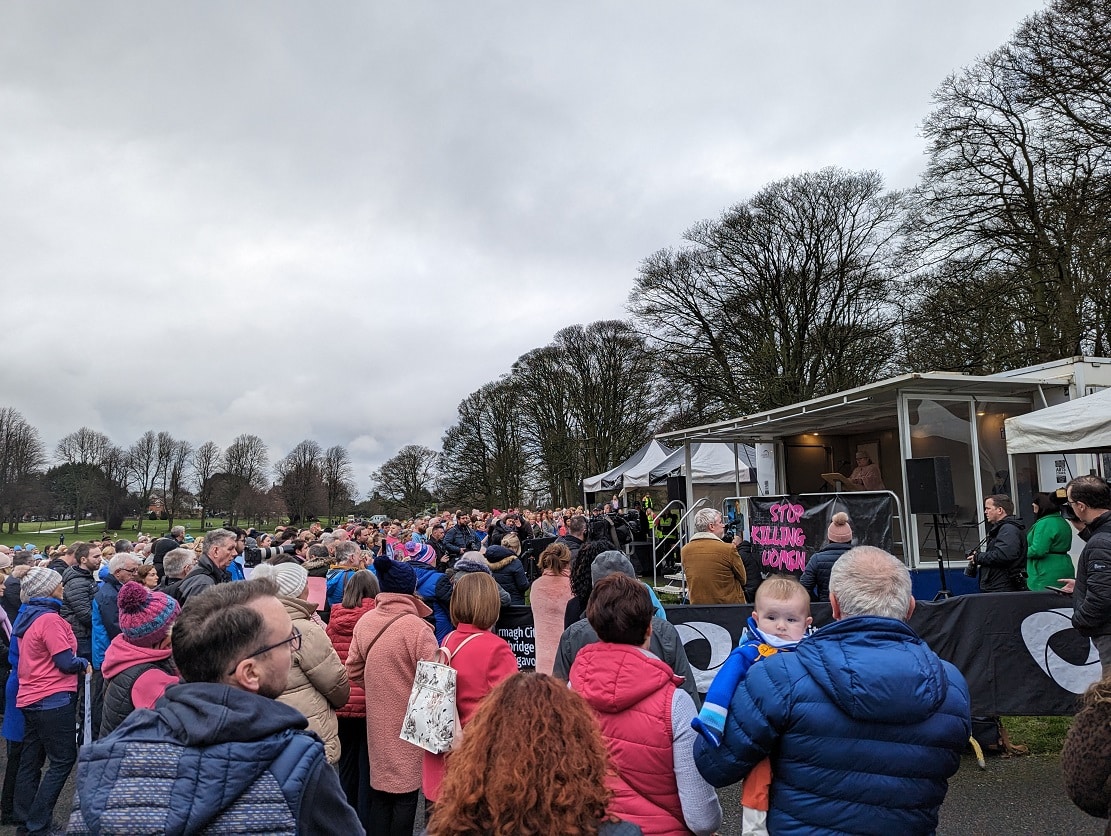 Sign Up To Our Newsletter