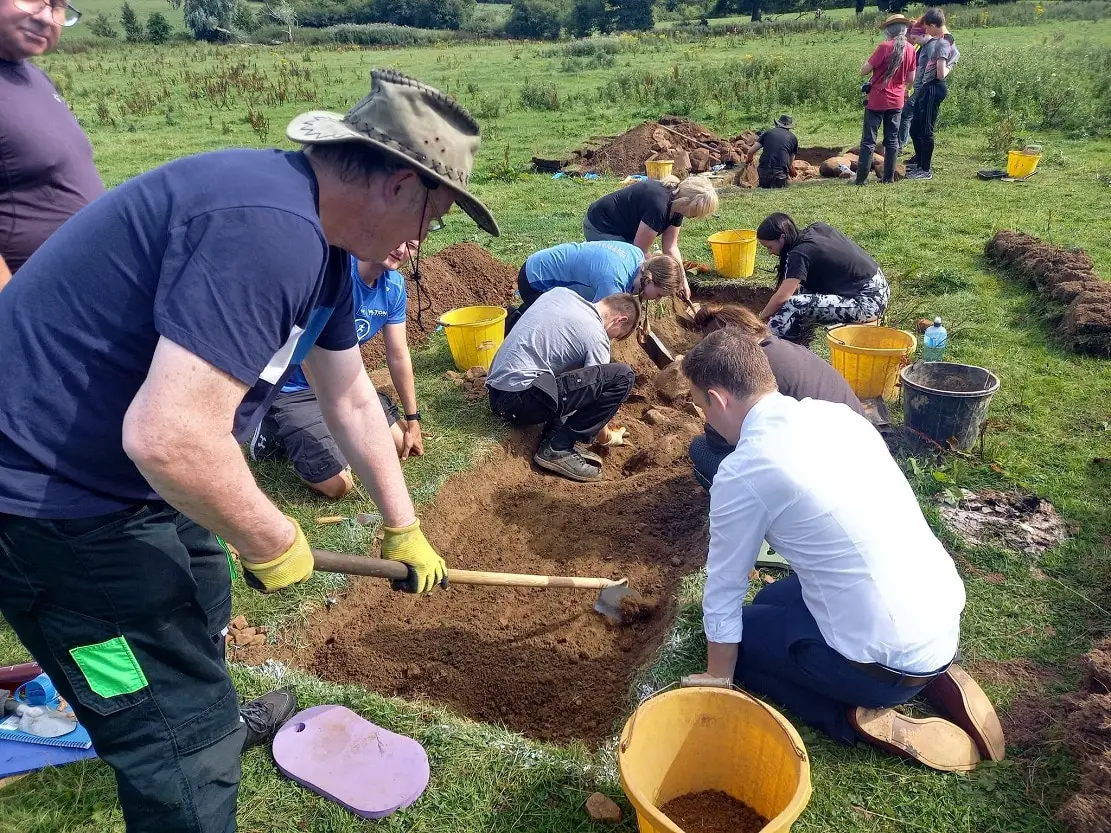 The public are being encouraged to get involved in an excavation team carrying out work at an early medieval site in Lurgan.
The invitation has been extended by ABC Council's Lurgan Townscape Heritage Scheme and Craigavon Historical Society, who are calling for local people to join the team from Northern Archaeological Consultancy Ltd as they work at the site which dates between AD400 and 1100.
The site, known as Kilmocholmóg, meaning 'Church of my little Colman', is located just off the Kilmore Road in and has long been regarded locally as a place of significant historical and archaeological importance.
From Monday, June 19 to Friday, July 7, the team will focus on unearthing and discovering more information about the early medieval settlement, which was uncovered last year.
Finds from last year included the remains of a souterrain, which is an underground chamber used for storing food or providing refuge, a round house, and also prehistoric (4,000 BCE) features such as knapped flint and pottery.
The community dig initiative, which is open to everyone, has limited volunteer places available and will run two sessions per day. The morning session will run from 9.30am to 12pm and the afternoon session will run from 1pm to 3:30pm.
Under 16s can attend with a accompanying adult if arranged prior to the event.
If you're ready to dig deeper into your local history and heritage, get in touch by emailing david.weir@armaghbanbridgecraigavon.gov.uk.
Organised by the Craigavon Historical Society in partnership with the Lurgan Townscape Heritage Scheme, this community dig has been funded by National Lottery players through the National Lottery Heritage Fund.
You can find out more about Kilmocholmóg here.
Sign Up To Our Newsletter