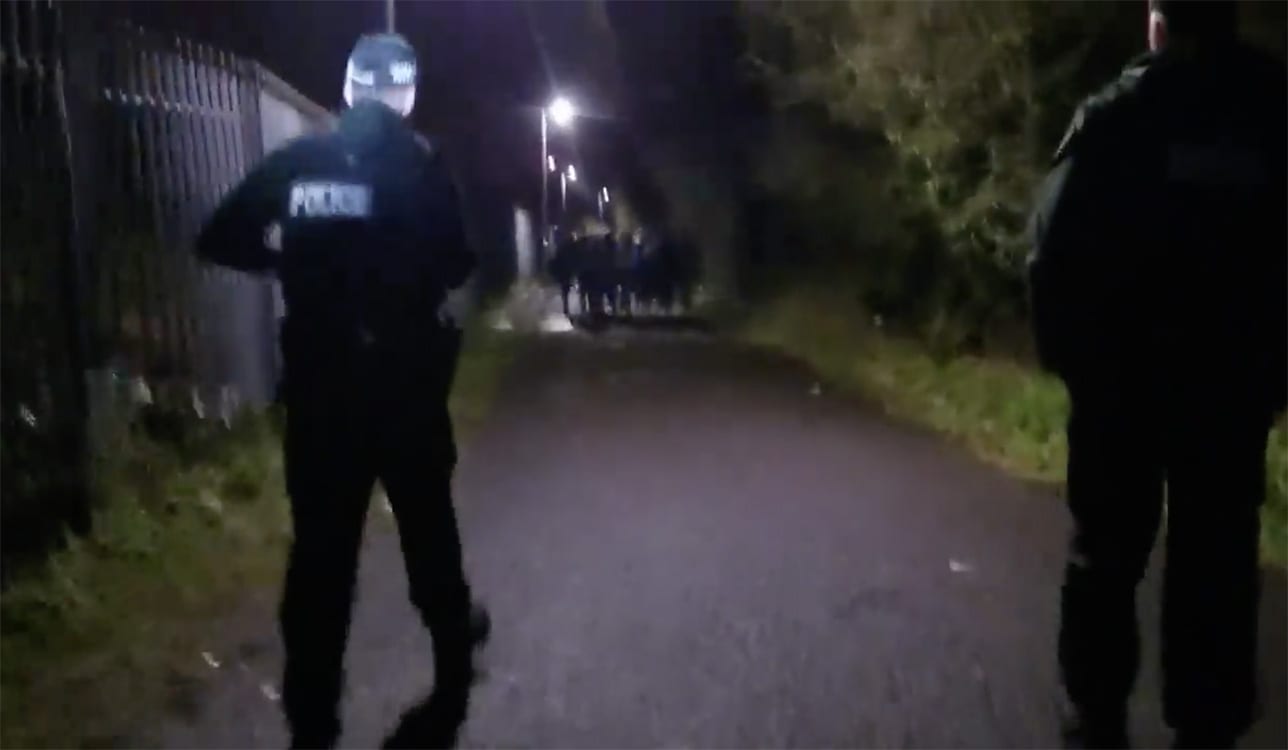 A group of 14-year-old "kids" were found drunk and shivering in a muddy field in Co Armagh last night.
Crews from ABC PSNI were on patrol around the Portadown Road underpass in Lurgan last night (Saturday) when they were attacked by bottles from one particular individual mingling in a large group.
Police were attempting to pinpoint the culprit but warned parents to "step up" if they their children were involved in anti-social behaviour.
PSNI in Craigavon, posting the below video on social media, said: "If you're the parent of a teenage boy who went out tonight (Saturday) wearing a black hooded puffa jacket, he could well be the one who has damaged a car on the Portadown Road by throwing a bottle, only to throw more at us when we arrived.
"Suffice to say, he wasn't man enough to hang around and face the consequences, but as you can see from this video, there was a large crowd down there again tonight which we've now moved on.
"Drunk 14-year-olds, kids out shivering cold and soaking wet from sitting in muddy fields. Now a car is damaged and our was attacked.
"If you can't say with a degree of confidence that your child isn't involved, it's time to step up."
Sign Up To Our Newsletter