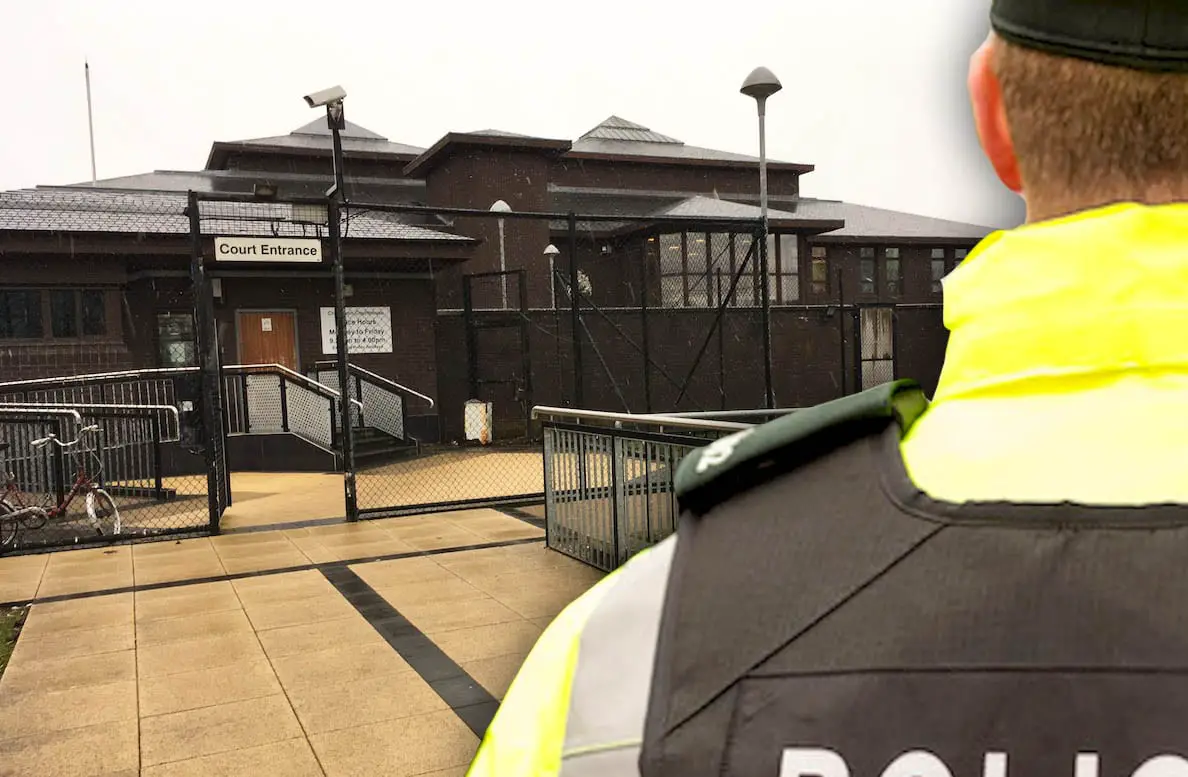 A Lurgan man charged with intimidation and threats to kill has had a bail application rejected with the arresting constable stating "this is the most serious incident I have been involved in".
Robert William Okroy, 34, of Portlec Place, appeared, via video link from Maghaberry, at Craigavon Magistrates' Court on Friday.
He stood charged with intimidation to cause a person to move residence and threats to kill.
Court heard the incident allegedly spanned a period of 16 months, between January 1 and May 28 this year, with the person being targeted a neighbour of the defendant.
It was also heard the threat to kill was related to Okroy allegedly telling the injured party if they reported the intimidation to police he would stab them.
The arresting constable told the court he felt there was a risk of reoffending, especially, as the defendant had previously breached a suspended sentence in January of last year.
He also stated both the victim and witnesses in the case were known to Okroy, which led to a fear of further intimidation.
The final fear which led police to oppose bail was that of self-harm, as four weeks prior to the defendant's arrest, he had told officers that he had attempted to hurt himself.
Defence solicitor Pat Vernon said Okroy had found a bed with the Simon Community which was outside of Lurgan, where the alleged incidents took place.
He went on saying if fear of reoffending halted proceedings then "nobody would get bail".
The constable told Mr Vernon that "this is the most serious incident I have been involved".
This was questioned by the solicitor who commented "seriously? How long have you been part of the police service?".
Court heard that the constable had worked for the PSNI for 12 years.
District Judge Bernie Kelly said: "Physically I cannot stop him from reoffending even with bail conditions."
Mr Vernon stated that the court had granted bail for much more serious matters than that of which his client was accused of.
Judge Kelly finished by saying she could not grant bail citing the reasons as being her concern of further offending and the fact the case was at a relatively early stage.
The case will return to court on July 6 as the prosecution await a full file.
Sign Up To Our Newsletter