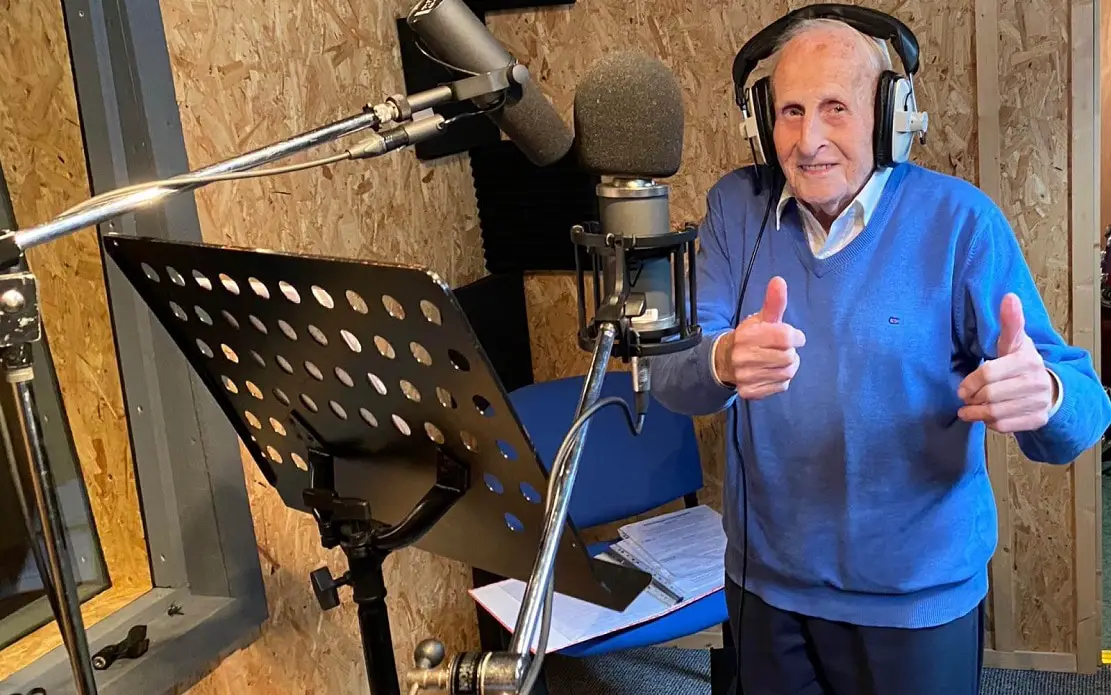 They say that age is nothing but a number and one County Armagh pensioner is setting out to prove just that.
At 91-years-young, Robbie Haire has made the decision to take his first tentative steps towards stardom by releasing his debut album.
Featuring 13 of his favourite songs it is dedicated to his late wife Thelma (pictured below), who passed away from Alzheimers eight years ago, with all proceeds going to Alzheimer's Society in Northern Ireland.
A regular attender of the Lurgan Baptist Church for the past 61 years, many in the area will have already had the pleasure of listening to his singing.
Part of the furniture at this stage, Robbie has been leading the community in singing hymns prior to the Sunday service for generations, but restrictions due to Covid put a stop to this.
Noticing that Robbie had been missing this important part of his life, it was his son Peter that came up with a solution.
Speaking to Armagh I, Peter said: "What I decided to start doing was recording him singing and putting those videos out on my Facebook page."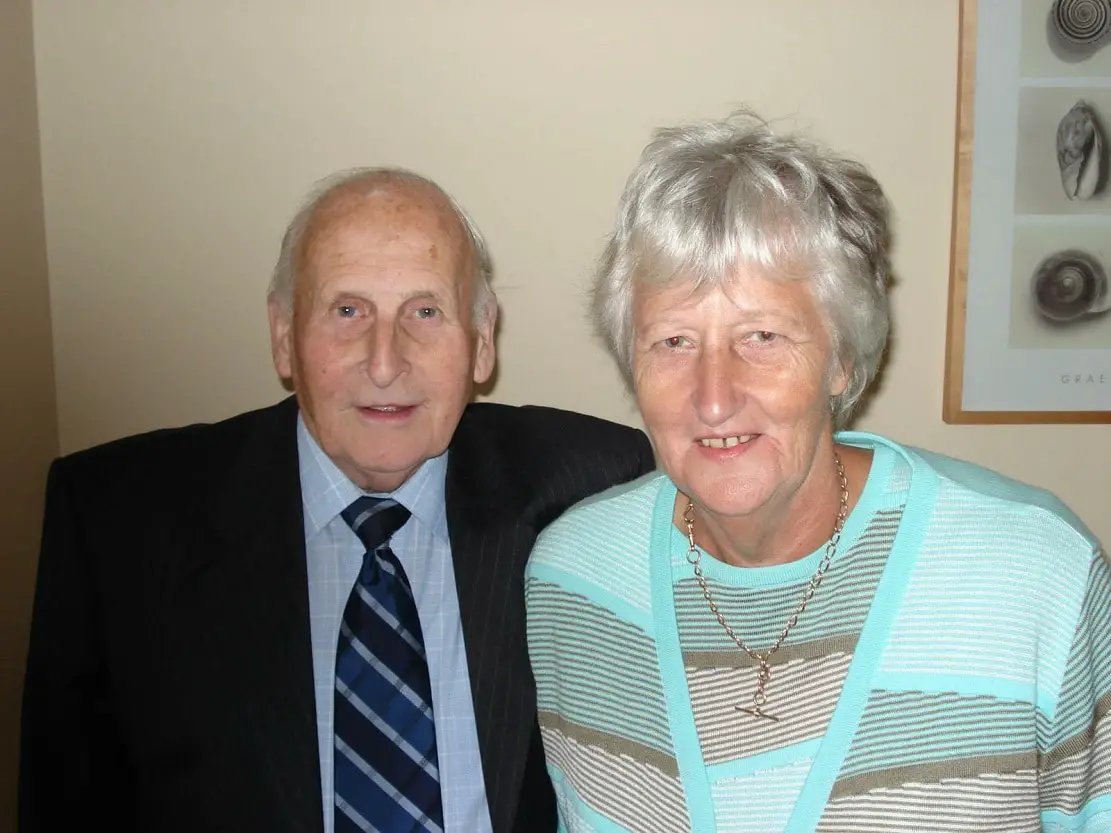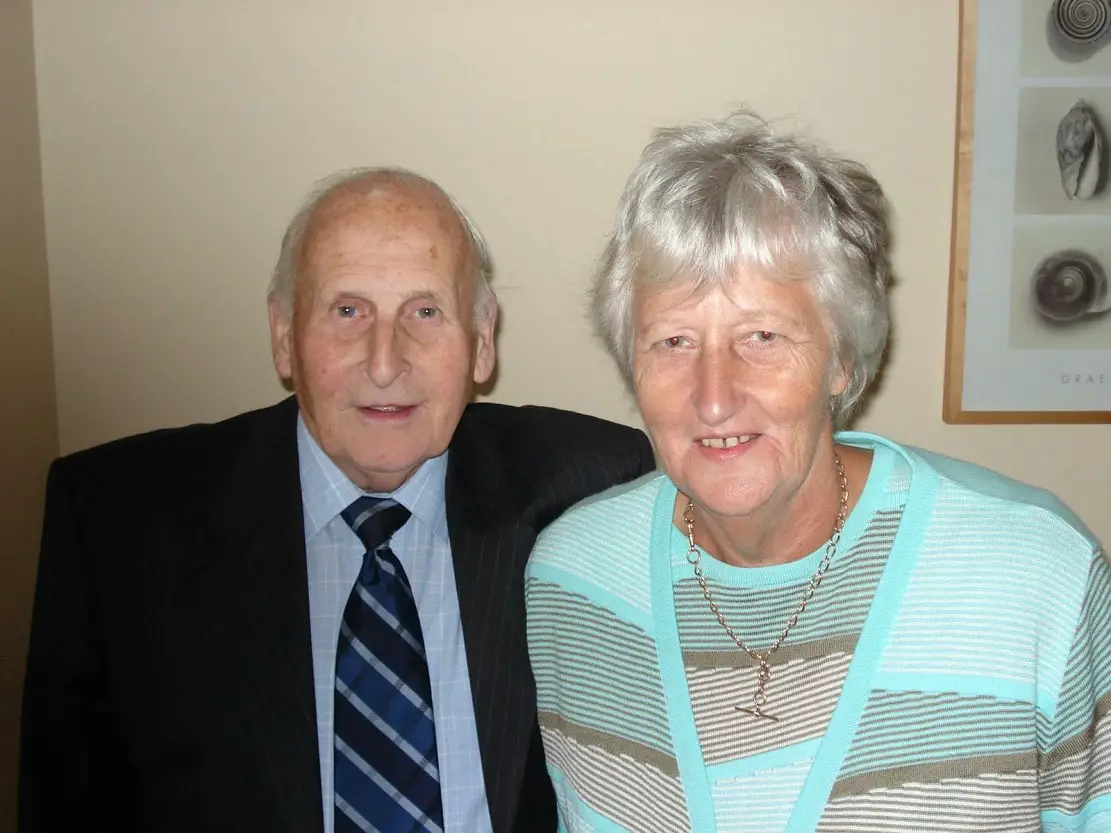 With that Sunday Night Hymns with Robbie was born, with some of the Lurgan man's videos achieving views in the thousands.
"It was really just phenomenal, it really just showed him that people missed it and the comments that he got," said Peter.
Back in July, Robbie turned 91 and, as a birthday surprise, Peter got in contact with BBC Radio Ulster's Connor Phillips to organise a socially distanced duet with one of his father's favourites, Tony Allen, of Foster and Allen.
Peter said: "So during all of this, people were kind of joking to my dad saying 'why don't you do an album?'. But I spoke to Tony Allen and he said why not, and put us in touch with the studio in Tandragee."
For the last three months Robbie has been making a regular trip to Fourth Man recording studios in Tandragee.
Robbie told Armagh I: "I don't think I am a great singer you see but somehow or another the people in the church really love me singing, even more so than some of the professionals there.
"It is just a collection of some of my favourite songs, a lot of them are Gaither songs which were written in America but have then been sung all around the world."
Peter revealed that some of the songs do have a lot meaning to his father and hold memories of the past with them.
One such example is 'It Is No Secret'. Prior to becoming a Christian Robbie had worked in a pub in Lurgan and he would have put on a rendition of this song for supporters of Glenavon football club after matches!
Another is 'Where the Roses Never Fade' and it too has a special resonance.
Explained Peter: "My dad has a sister-in-law who is not well, she suffers from Alzheimers, but whenever she hears him singing that song, she just says 'that's Robbie'".
When asked about what's next on his life's journey Robbie has that mapped out too!
"I want to write a book, my life story – small book not a big one," added Robbie, before joking that he would be waiting to be contacted by the Queen regarding the New Year's Honours List!
With over 100 CDs already pre-ordered it would appear that Robbie's enthusiasm for singing and music has won him a following.
'The Longer I Serve Him' will be released on December 19. It will be available on Spotify and iTunes soon, or CD copies can be reserved by e-mailing haire1@btinternet.com
Sign Up To Our Newsletter