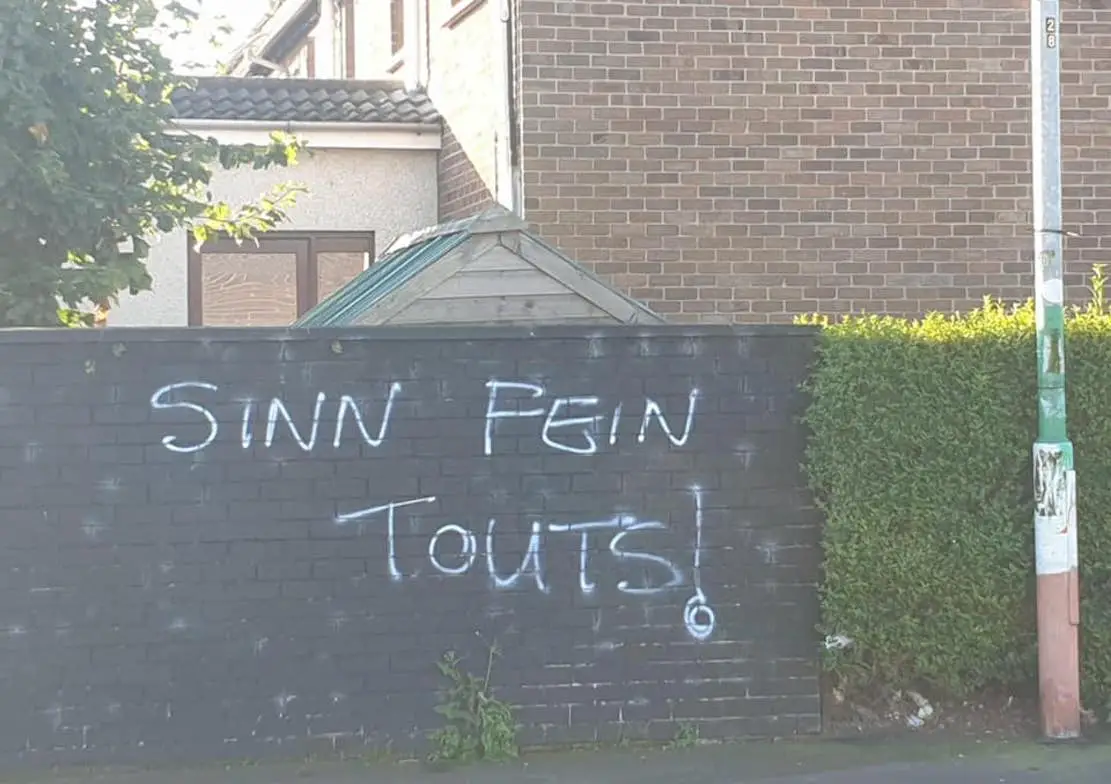 Sinn Fein say their party activists will not be intimidated by drug dealers in north Lurgan.
It comes after 'Sinn Fein touts!' graffiti appeared in the Kilwilke area overnight.
Sinn Féin MLA John O'Dowd said: "This graffiti and the naming of one activist in particular is a clear attempt to intimidate.
"The named Sinn Féin activist has dedicated his life to working in the community.
"We won't be intimidated we will continue to stand with the community against drug dealers.
"The PSNI needs to act against the drug gangs who are ruining lives.
"This community needs support and action from authorities."
Sign Up To Our Newsletter