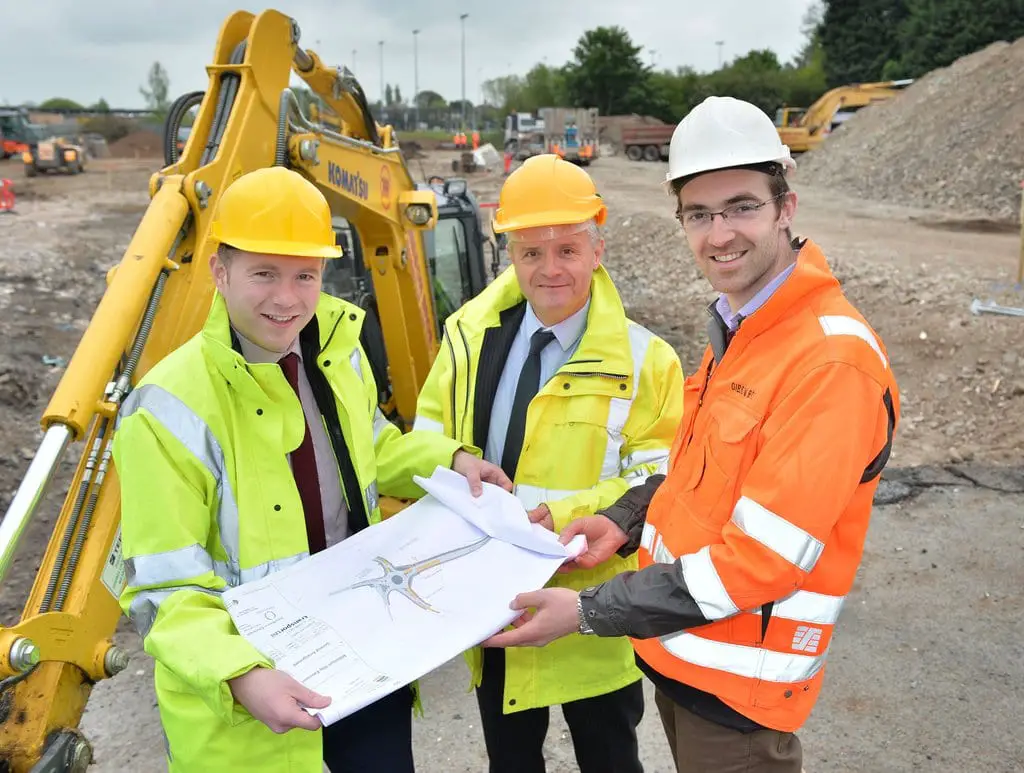 New Infrastructure Minister Chris Hazzard's first engagement took him to Lurgan today (Thursday) to check progress on a £6million road improvement scheme at Millennium Way.
The investment will include 430 metres of new road from Malcolm Road to Gilford Road in Lurgan.
It will also include an upgrade of the junction between Millennium Way and Malcolm Road to a signalised crossroads and also of the existing roundabout at the junction of the Banbridge Road and Gilford Road.
Minister Hazzard said: "£6million is a significant investment that will benefit the local community in Lurgan. This new road will relieve congestion along the A3, helping to reduce journey times and improve journey time reliability along this strategic route. It will also reduce traffic flows in the local residential areas.
"The scheme will also accommodate cyclists and pedestrians and will provide an alternative route for traffic, reducing demands on some of the heavily trafficked links and surrounding junctions within Lurgan town centre."
Gibson (Banbridge) Ltd will carry out the work, which is expected to last for six months. TransportNI staff will be working closely with the contractor to minimise any inconvenience to the public, residents and local businesses in the area.
Read more news:
New Loughgall potato breed wins competition final place for outstanding inventions
Investigation underway in Armagh after alleged attacks on pet owners and walkers
Junior Minister role for south Armagh MLA Megan Fearon
Piece of Armagh history goes on the market for 'commercial development'
Council vote passed on funding for two more Somme centenary projects
Prince Charles and the Duchess of Cornwall sample Co Armagh's delights during second day of visit
Exciting plans submitted for new community 'hub' in Markethill
Traumatic attacks on parking attendants happening on an alarming scale in Armagh
Eye-watering amount spent on city's link roads – and not an inch of tarmac laid!
Sign Up To Our Newsletter