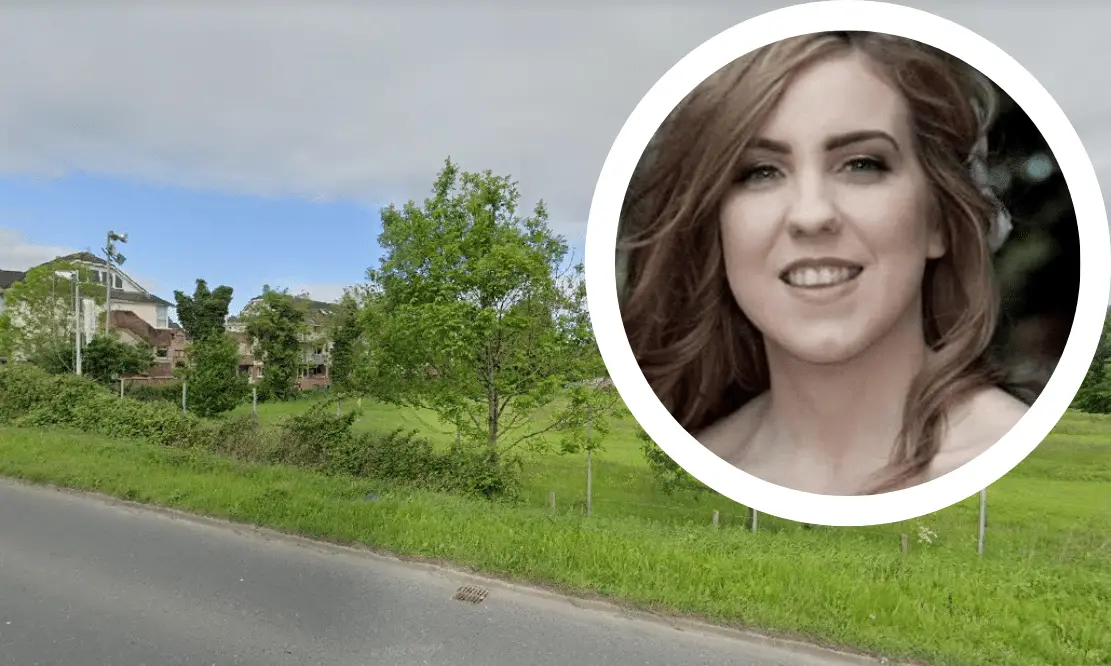 Detailed searches were carried out an area close to the home of murdered Lurgan woman Natalie McNally earlier today (Friday).
Officers began combing the area around Silverwood Golf Club at approximately 12pm; an area which backs on the main Kiln Road, directly behind Natalie's home in Silverwood Green where she was brutally murdered.
PSNI has not released any further updates on today's search.
Natalie McNally, (32), was stabbed to death in her home in Lurgan on December 18. She was 15-weeks pregnant at the time.
Earlier this week a childhood friend of Natalie's penned an emotional open letter to her killer saying, "you do not matter. I only write this to you because I want you to know you will be found and you will answer for what you've done. Natalie is what matters".
At a media briefing on Thursday, Detective Chief Inspector Neil McGuinness, from the PSNI's Major Investigation Team, said: "I am still keeping an open mind, but my main line of enquiry is that this murder was committed by someone Natalie knew and was indeed comfortable allowing into her home."
He continued, "Our efforts to identify the man captured in this footage remain ongoing, and I would appeal to anyone who believes they recognise this person, to get in touch. Someone must know who he is and I would appeal to you to do the decent thing and get in touch."
He added: "Do you really want to protect a man who can kill a woman and her unborn baby?"
It is understood that detectives have conducted 200 house-to-house enquiries and seized over 3,000 hours of CCTV footage as part of the investigation and that over 50 items for forensic examination.
In the days following her murder Natalie has been described as "having a smile for everyone".
Crimestoppers, a charity that is independent of the police, is offering a reward of up to £20,000 for information that leads to the arrest and conviction of those responsible for Natalie's murder.
Contact Crimestoppers on freephone 0800 555 111 or online at www.crimestoppers-uk.org.
Police can be contacted directly by calling 101 and quoting reference number 2127 of 19/12/22.
An online portal has recently been set up to allow members of the public to upload information which may be of assistance to the detectives investigating the murder.
Members of the public can access the portal anonymously here
Sign Up To Our Newsletter